Yellowjackets became one of the hottest TV shows on Paramount+ in 2022, and now the second season is about to get underway.
In case you aren't all caught up, the series is part survival epic, part psychological horror and part coming-of-age drama.
It follows the story of a team of wildly talented high school girls soccer players who survive a plane crash deep in the remote northern wilderness and, 25-years-later, the survivors try to piece everything back together.
**This article contains spoilers for season one of Yellowjackets**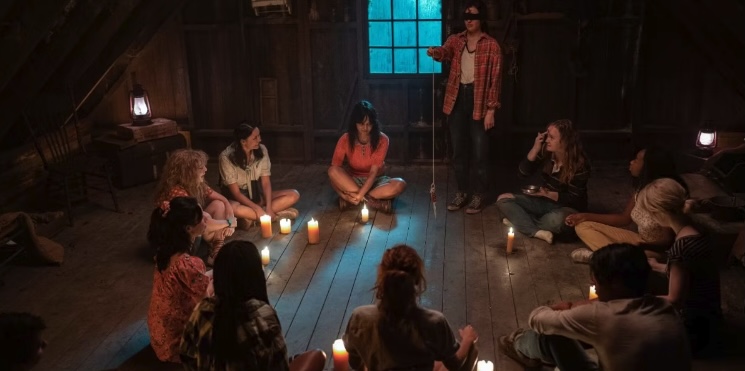 Season one of Yellowjackets left us with a lot of unanswered questions
The season finale left us with a lot of unanswered questions.
After a slew of deaths — including Ella Purnell's Jackie, we're now questioning how Travis (Kevin Alves) and Natalie (Sophie Thatcher) survived in the snow and what the heck happened to Javi (Luciano Leroux).
We were also left questioning whether something supernatural was happening or if the surviving team hallucinated from malnutrition and mushrooms…
Young Lottie (Courtney Eaton) began a religious cult and now, thanks to the new trailer, we know that she spent years in an asylum, with New Zealand actor, Simone Kessel bringing Adult Lottie to life. We also learned she did not create the cult symbol — so where did it come from?
At the end of season one, Natalie (Juliette Lewis) — who was about to take her own life — was kidnapped by a gang of her cultists in the season finale and could be behind the postcards and the death of adult Travis (Andres Soto)! WHAT?!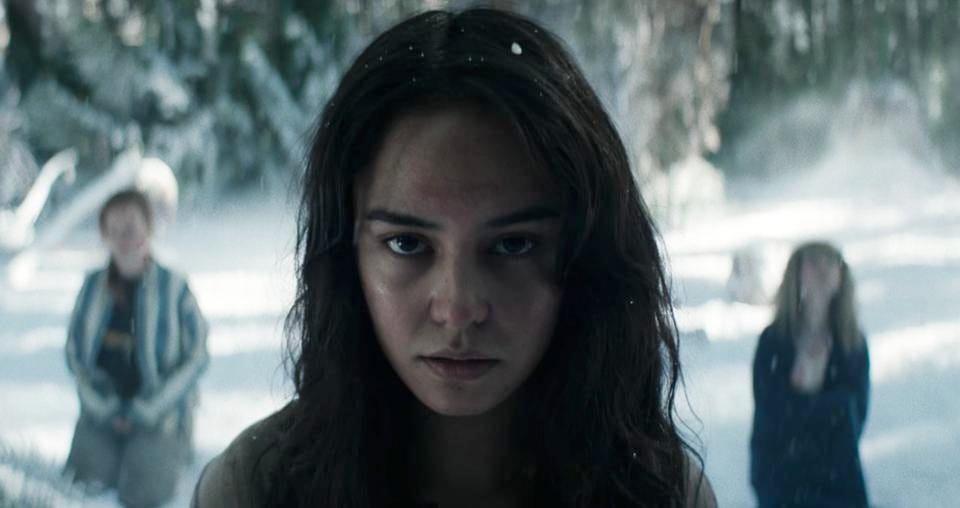 Adult Taissa (Tawny Cypress) is grappling with some freaky sleepwalking (and a weird son) while adult Shauna (Melanie Lynsky) just killed her boyfriend Adam (Peter Gadiot) — who we think he had more of a story to tell! Plus, her husband, Jeff (Warren Kole), was hiding money dealings with the mob.
Then there's Misty (Christina Ricci) — is she a serial killer? Because probably!
We've also been led to believe there are more survivors besides the aforementioned…. it's a lot to take in!
Here's everything you need to know about Yellowjackets season two!
What will season two of Yellowjackets be about + watch the trailer!
Fingers crossed, all of our unanswered questions will finally be revealed!
"I do know that there will be some surprises in terms of the characters," Showtime's President of Entertainment Gary Levine told Deadline.
"There are still lots of questions about who survived, what happened out there. There will be some real surprises in terms of that and I think some characters you may not even have met yet."
Who Is joining the cast of Yellowjackets season two?
Joining the aforementioned cast is Lauren Ambrose, who will play adult Van, Simone Kessell has joined the cast as adult Lottie, and Lord of the Rings star Elijah Wood will play a nosy citizen.
When will the season premiere?
Paramount+ Original Series Yellowjackets will stream exclusively On Paramount+ from Friday, March 24.
Is there a third season of Yellowjackets?
Back in December, the popular series was greenlit for a third season.
"With Yellowjackets runaway success in season one and the pent-up anticipation for season two, we wanted to maximise the momentum by fast-tracking season three now," said Chris McCarthy, president and CEO of Showtime and Paramount Media Networks.
Yellowjackets season two premieres from Friday, March 24 on Paramount+.
Want to CHATTR with us? Follow us on Instagram and Facebook for more entertainment news.