Marjorie Griffiths, who competed on The Bachelors 2023, has been charged with high-end drug supply and money laundering offences during a dawn raid.
Griffiths' house was stormed by heavily armed Raptor Squad officers on Friday morning. Officers allege that she is part of an international organised crime network.
NSW Police Organised Crime Squad boss Detective Superintendent Peter Faux told The Saturday Telegraph police will allege in court that Griffiths was a big player in the network supplying large commercial quantities of drugs, then moving the proceeds of those illicit drugs through an international money laundering syndicate.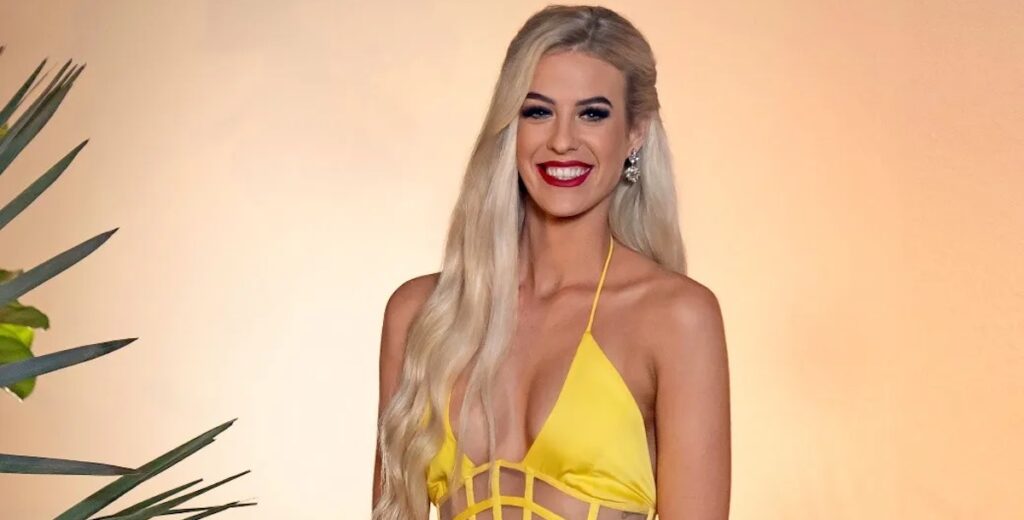 Photos published by the news outlet show Griffiths in a pair of pyjamas. However, the reality star got changed into some fresh clothes before she was put in the back of a paddy wagon and taken to the police station.
Other members of the syndicate were also charged in different areas of Sydney.
"We are a very unique squad and when we are onto an organised crime syndicate no one is safe, everyone is at risk," Faux said.
What season of The Bachelors was Marjorie Griffiths on?
Griffiths competed on the 2023 season of The Bachelors, which starred Felix Von Hofe, Thomas Malucelli and Jed McIntosh.
She was picked by Malucelli and was the fourth woman to be sent home on the show.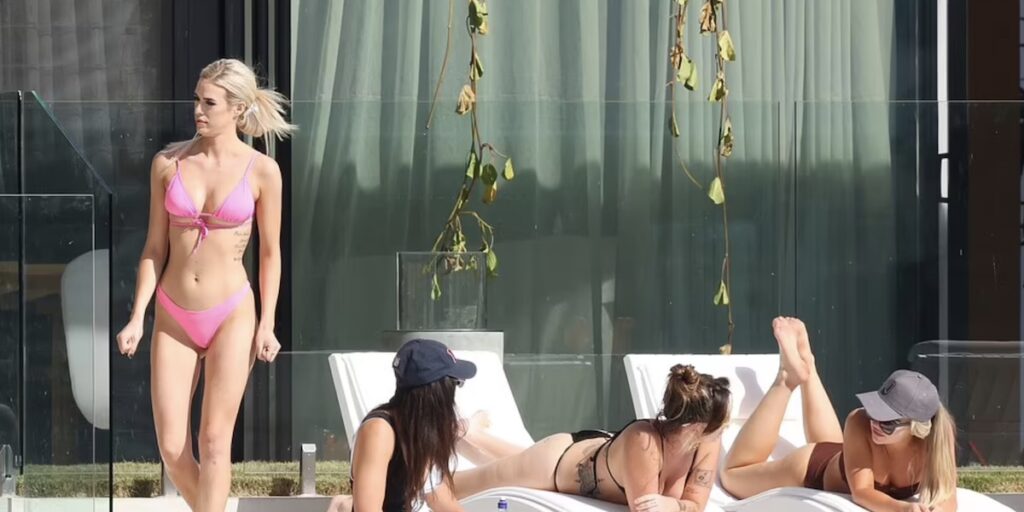 Is there a new season of The Bachelors coming out?
Yes, a new season of The Bachelors will be airing early next year, and the leads are Wesley Senna Cortes, Ben Waddell and Luke Bateman.
Ben is an environmentalist who's "just moved back to Australia" from Los Angeles and he's involved in the entertainment industry.
Wesley is a marketing and sales manager who has vowed to be Australia's "favourite Brazillian Bachelor".
The third suitor, Luke, is an NRL player come lumberjack.
"This is the opportunity of a lifetime, and I'm feeling all the first date nerves – dialled up to 11. I'm looking for a partner who I can build and share a life with, a genuine person who makes me laugh and wants to start a family," he said.
The Bachelors will air on Channel 10 and 10Play in 2024.
Want to CHATTR with us? Follow us on Instagram and Facebook for more entertainment news.