It's episode three of The Traitors Australia and it's Traitor vs Traitor when one of them launches a tirade against the other.
With a target placed on her back from episode two, Ash Pollard was the first contestant at breakfast, with the goal of finding out who is (correctly) campaigning against her.
Luke Toki revealed that it was Traitor Sam McGlone and Ash vowed revenge. Meanwhile, Luke was frustrated that another Faithful, Paeden Bennetts, was 'murdered' the previous night.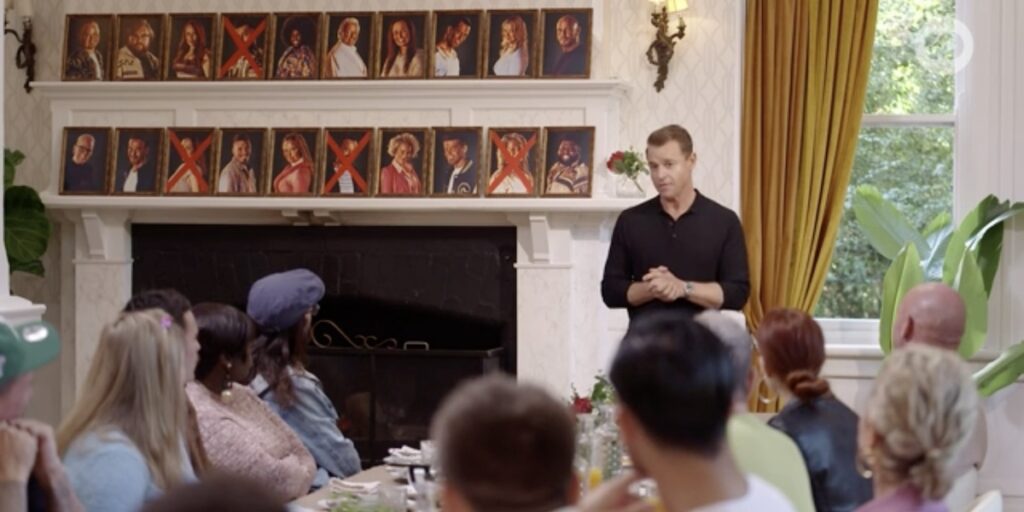 The Challenge
The challenge saw the contestants head to a church that was full of creepy-looking guests with gold masks on.
For the challenge, one contestant from each team had to lie in a coffin which had five different locks, and their teammates needed to answer riddles to find the keys. The first team to completely unlock the coffin would be victorious.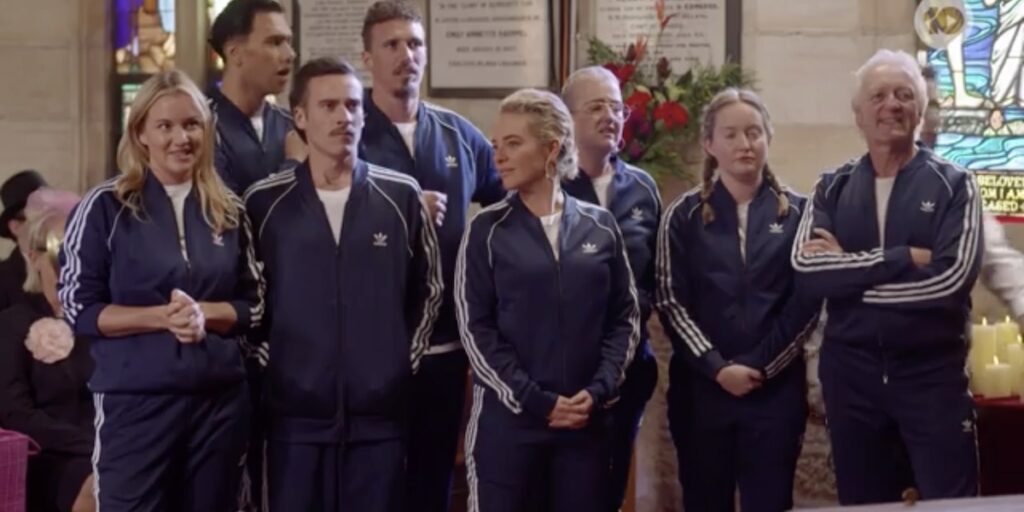 Ash's team took an early lead in the challenge and ended up winning it and adding $16,000 to the pot. Her team was able to battle it out for the immunity shield, and Liam Davern ended up receiving it.
Who was murdered and who was banished?
The banishment saw tension flare between fellow Traitors Ash and Sam. However, it was Sam who won the battle with the majority of the remaining contestants voting for Ash to be banished. The team was delighted that they'd finally gotten rid of a Traitor.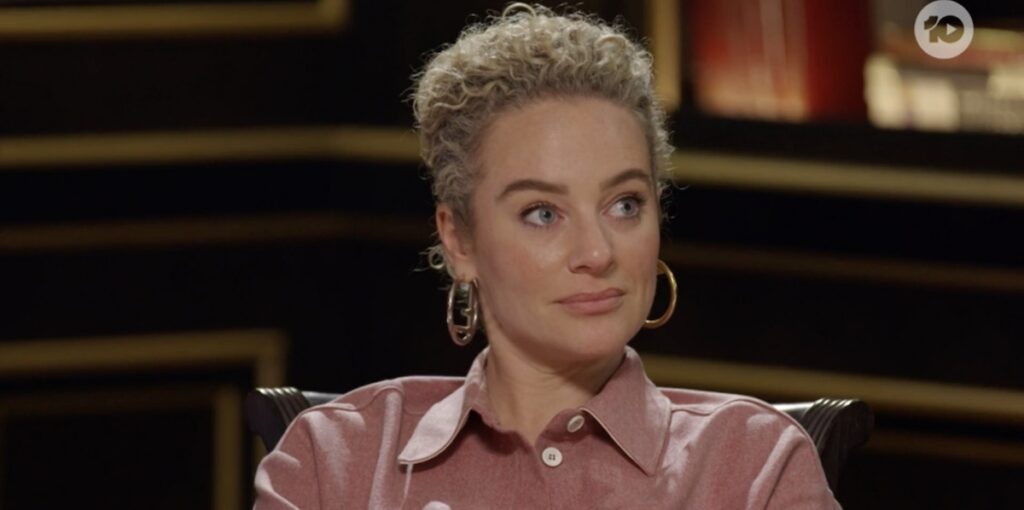 After Ash's banishment, the remaining Traitors Sam and Blake Willoughby were mulling over whether they should 'murder' Paul de Gelder or Simone Williams.
However, their decision-making was interrupted when Roger Corser informed them that they could recruit a Faithful to become their third Traitor. Viewers were left without an answer, and the cliffhanger dangled until Tuesday night's episode.
14 remain as The Traitors Australia 2023 continues on August 22 on 10 and 10Play.
Want to CHATTR with us? Follow us on Instagram and Facebook for more entertainment news.