Perth's fearless, genre-bending band Voyager will represent Australia at the 67th Eurovision Song Contest.
On February 22, SBS announced that bandmates — Danny Estrin, Simone Dow, Alex Canion, Scott Kay and Ashley Doodkorte — would be headed to Liverpool, UK from May 9 – May 13 to compete.
The band has been throwing their hat in the ring for the comp since Australia (confusingly) announced its participation in 2015.
"As a long-time Eurovision fan, this is the pinnacle – Voyager gets to play the greatest show on earth!" Estrin said in a statement.
"Our song Promise is made for the Eurovision stage, and collectively we feel it's one of our best yet. We filmed the music video in both the city of Perth and beautiful parts of Western Australia to showcase the majestic beauty of our home state. Eurovisionation, we are coming!!!"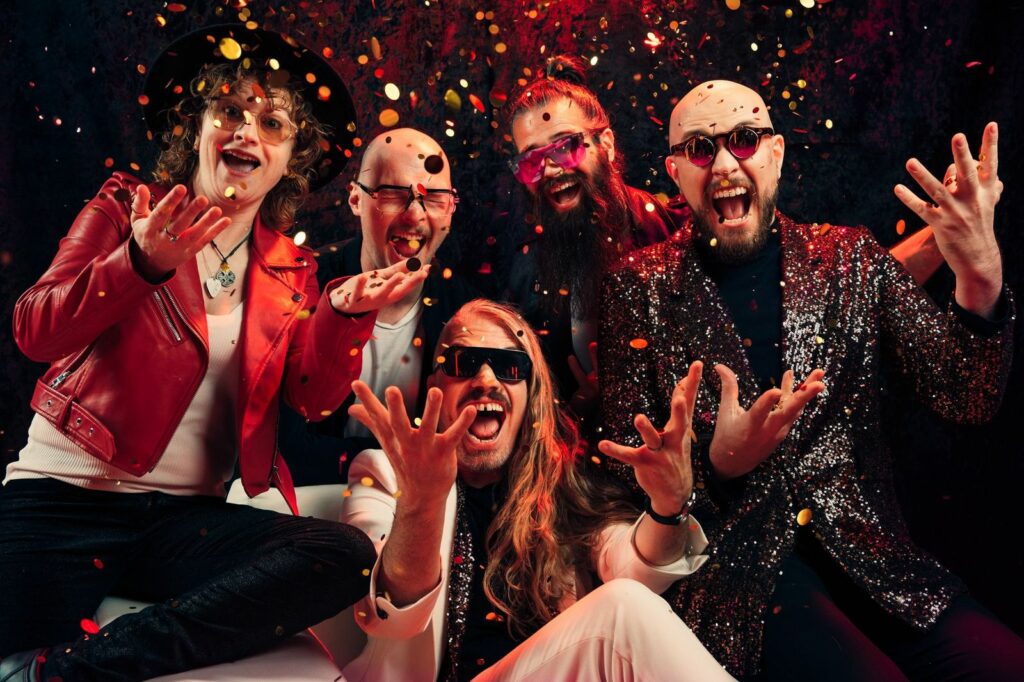 Who are Voyager?
Blending New Romantic, '80s infused vocals with technical, melodic framework, groovy basslines, bombastic drums, and what is fast becoming the band's signature instrument, the keytar, the band have toured the world many times over, with an influx of fans on their latest European tour won over by their electric live performances.
Forming in 1999 at the University of Western Australia (with founding members Estrin, Baker and Lovkis), the musicians have since released seven studio albums, with one more to come after their Eurovision turn.
In 2020, they won Best Hard Rock Album at the Independent Music Awards for Colours in the Sun, which also made a debut at number one in the AIR charts.
What song will Voyager perform at the Euro Vision Song Contest?
Voyager will perform Promise, a song that begins with the lyrics: "Have you ever done anything like this before?", fitting for a band, which has in fact, never done this before.
"Promise is a song that delivers in spades from a band that never fails to impress. From the very first listen, I knew it was something special – an epic, cinematic track that will take listeners on an anthemic rock voyage all the way to the Eurovision stage," director of Blink TV, Paul Clarke said.
Ukraine's Kalush Orchestra won the 2022 Eurovision Song Contest in Turin, Italy, with their song Stefania.
This year, the United Kingdom will host the competition on Ukraine's behalf with the theme United by Music.
Want to CHATTR with us? Follow us on Instagram and Facebook for more entertainment news.