It's Million Dollar Island Australia 2023 episode four and Brett has a "life-changing" (his words, not ours) decision to make.
With the fate of two camps in his hands, Brett must select contenders for an epic head-to-head arena battle that will wipe out one camp from the island.
The team that loses must take part in an emotional survival challenge where only one player will come out as a survivor and the rest are sent packing.
Here are 11 thoughts I had during episode three of Million Dollar Island Australia, episode four!
1. It's the fourth ep and I'm still meeting new people. Who on earth is anyone aside from Karla, Brett, Jonathan and Sharni?
2. Brett stops the group lunch to announce the next challenge and I'm just wondering why he's in charge of this and not the host Ant Middleton?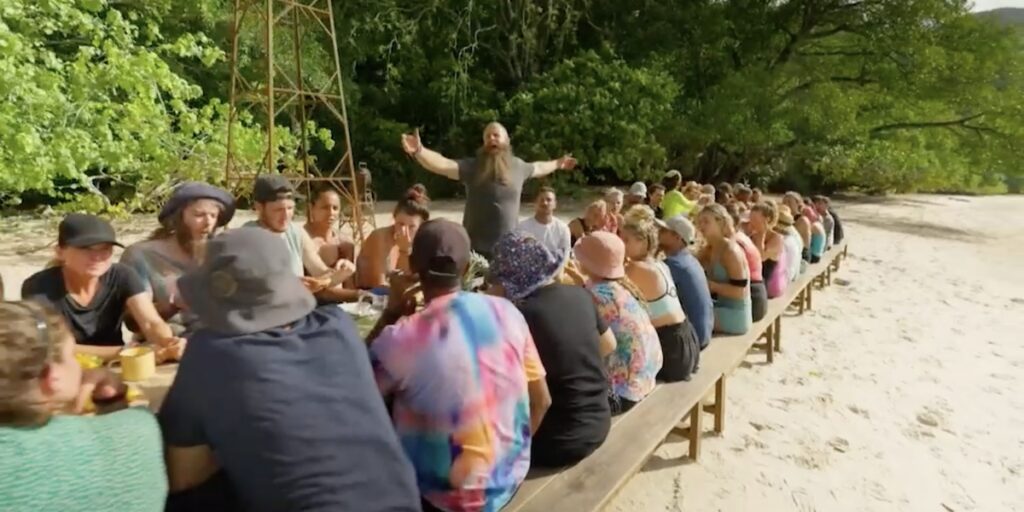 3. Finaaaally something big is actually happening. Brett says the upcoming challenge is "camp against camp". Does this mean an entire camp leaves? According to Brett, he seems to think so.
The Challenge
4. Brett has picked team Rock Camp and Log Camp and it's slightly jarring how vocal he is about wanting Log Camp to lose. He does realise he'll have a target on his back if they happen to win?
5. Sharni, Karla, Jonathan, and a whole bunch of other main characters are in Rock Camp, surely they can't all go home?
6. Welp! Apparently, they can because Rock Camp lost and we're informed that the entire camp, bar one winner, is leaving. My money is on challenge beast Sharni staying.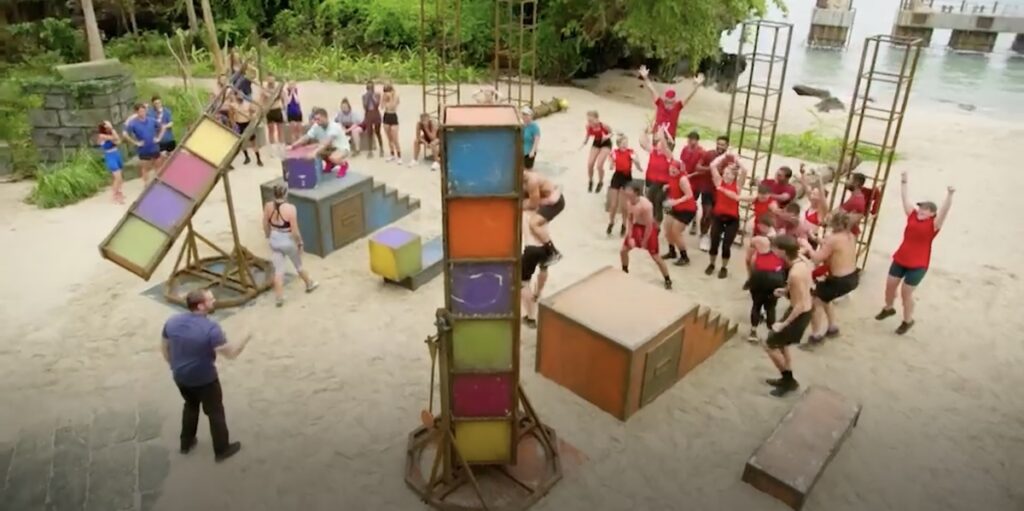 Challenge Two
7. Pilot Taize is getting a loooot of screen time during this episode. Could that mean he's going to be the sole survivor from Rock Camp?
8. Probably not, considering he just dropped his entire bucket in a challenge where the heaviest bucket wins immunity. Lol.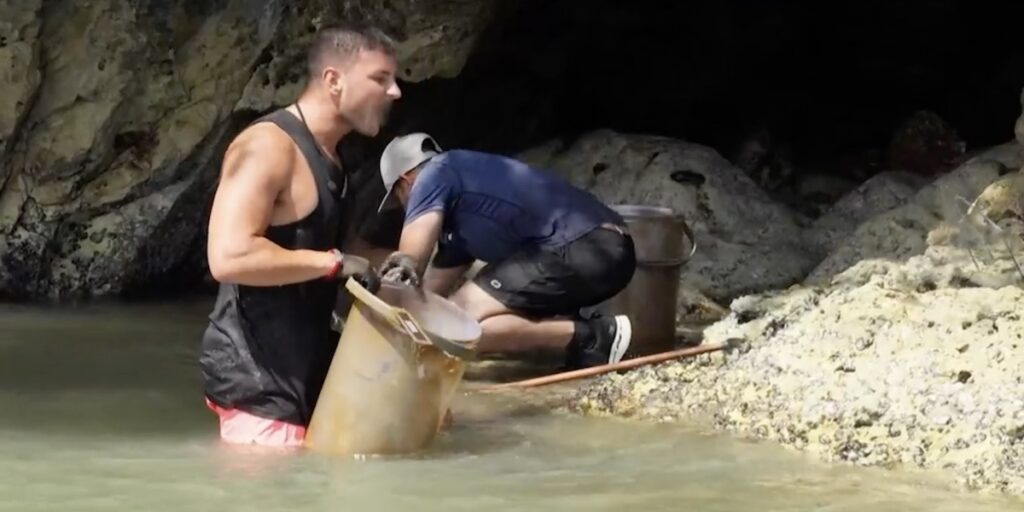 9. It's extremely bizarre how they had Taize do a winning speech before revealing that the challenge winner is actually Tess and that Taize is, in fact, heading home. How embarrassing.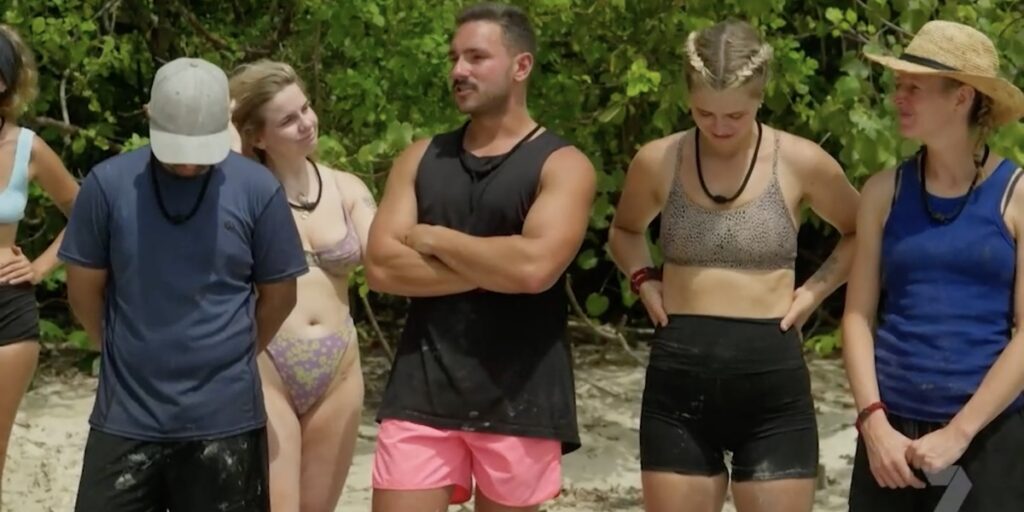 Elimination
10. We all know that Rock Camp (bar Tess) is going home, but why aren't the voluntary eliminations able to give any of that team their bracelets?
11. It's extremely obvious that Brett's takedown is orchestrated and that Sharni wants to be the one to dethrone him as the richest player on the island. Nonetheless, it doesn't make her revenge tour any less satisfying.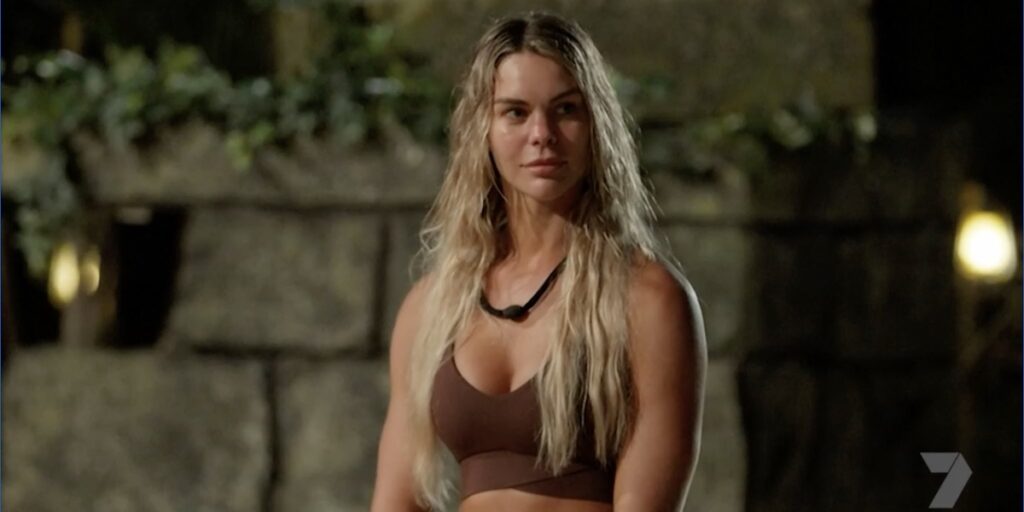 Million Dollar Island Australia continues on June 20 at 7.30pm on 7 and 7Plus.
Want to CHATTR with us? Follow us on Instagram and Facebook for more entertainment news.