It's Monday night and that means a Mystery Box with a BANG for episode 31 of MasterChef Australia.
The remaining nine contestants had 75 minutes to create a dish that surprised the judges, with no restrictions on ingredients. As usual, the three least impressive dishes were headed into Wednesday's Pressure Test.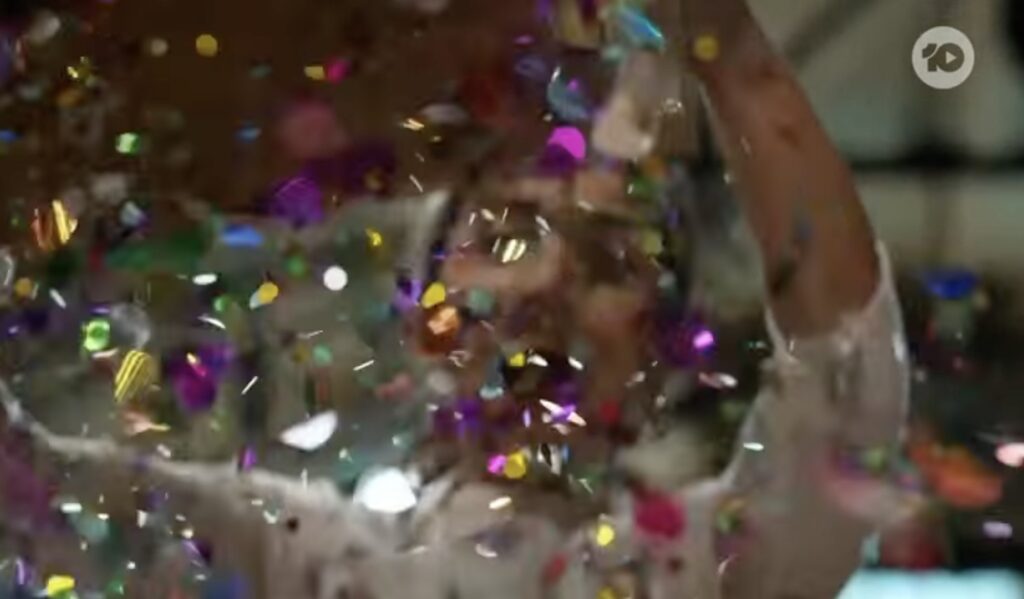 What they cooked
Declan decided to make a Green Curry Chicken in a Choux Bun with Mousse, Crispy Chicken Skin and Curry Leaf Powder which Judge Mel Leong called a "dish of dreams" during the cook.
When it came to the tasting, Judge Jock Zonfrillo gave him a round of applause — which our Declan joined in on — and said he'd executed it "perfectly".
Hyping herself up at the beginning of the cook, Cath pushed herself out of her comfort zone with a Lime Semifreddo with Coconut Crum and a centre of Shio Koji Caramel and Fig Leaf. The judges enjoyed it with Jock saying he's "super proud" of her.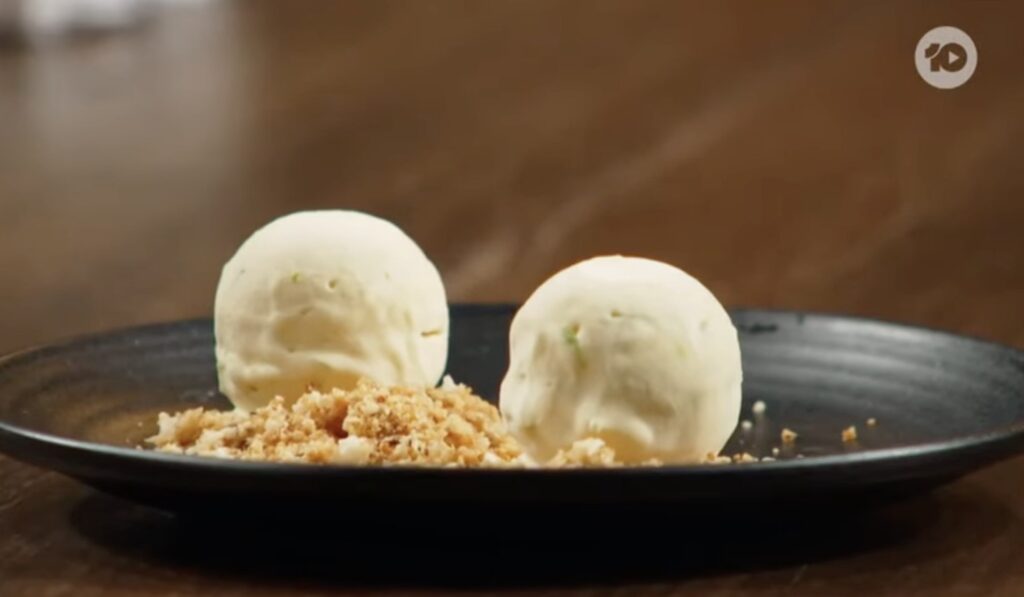 Ralph called the Mystery Box "challenging", and decided on a Cinnamon Parfait with a Salted Caramel and Apple Compote. He was concerned that the caramel wouldn't ooze when presenting to the judges and his fears were realised when there wasn't enough of it. Judge Mel said despite his best efforts, it "didn't come together".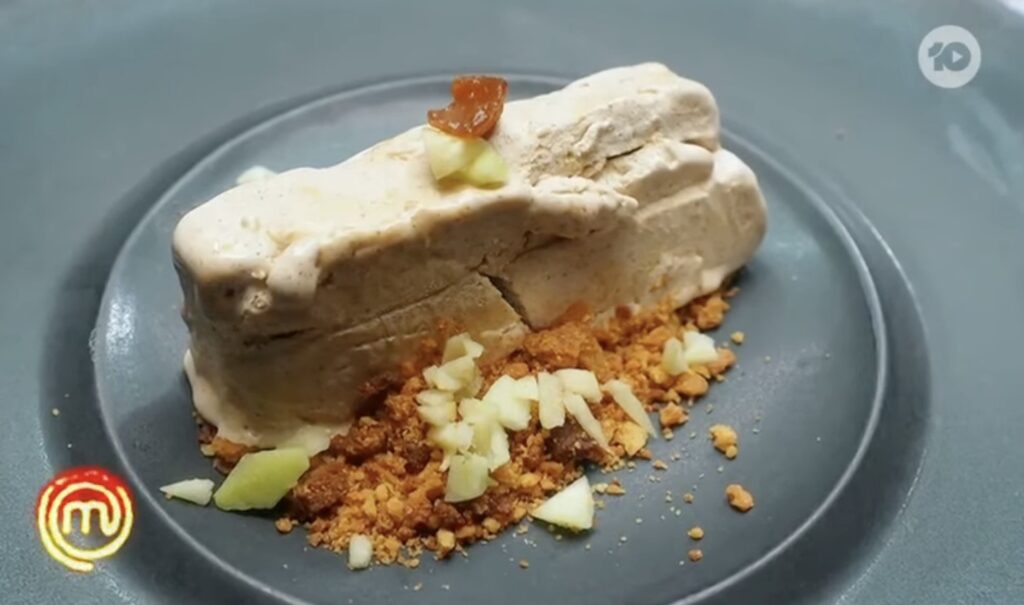 Malissa channelled her niece's love of surprise with a Lemon and Vanilla Meringue Cake with a Berry Compote Surprise. Mel said it looked "a little unfinished" and Malissa said she ran out of time. Even though her compote didn't ooze, she was still happy with her cook; however, Andy called it "basic" and "dry".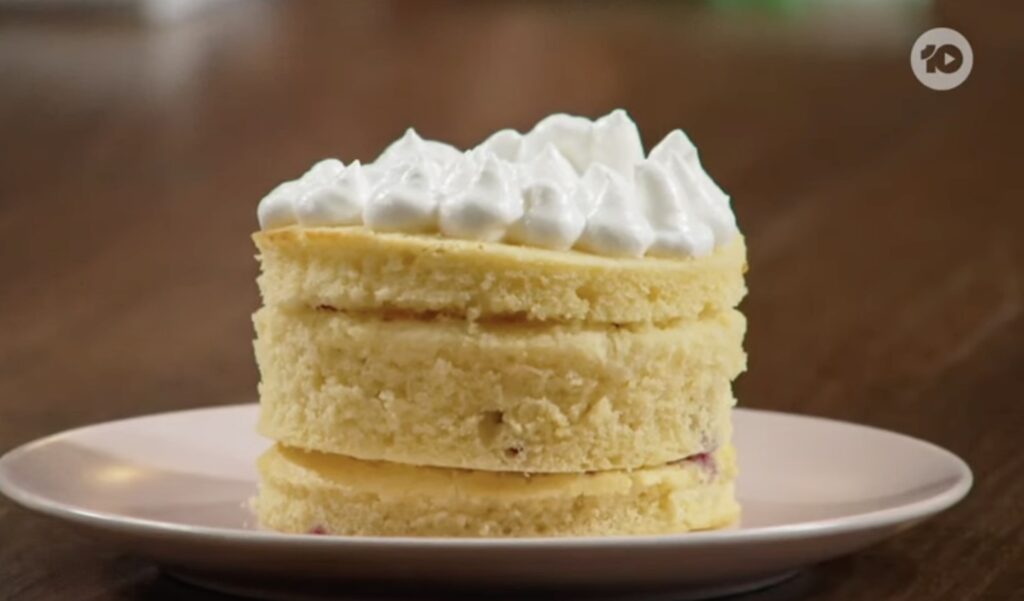 Adi presented a Pani Puri, an Indian sweet snack which is a pillow of inflated dough with surprising flavours of salmon roe and avocado. Mel said it "worked nicely".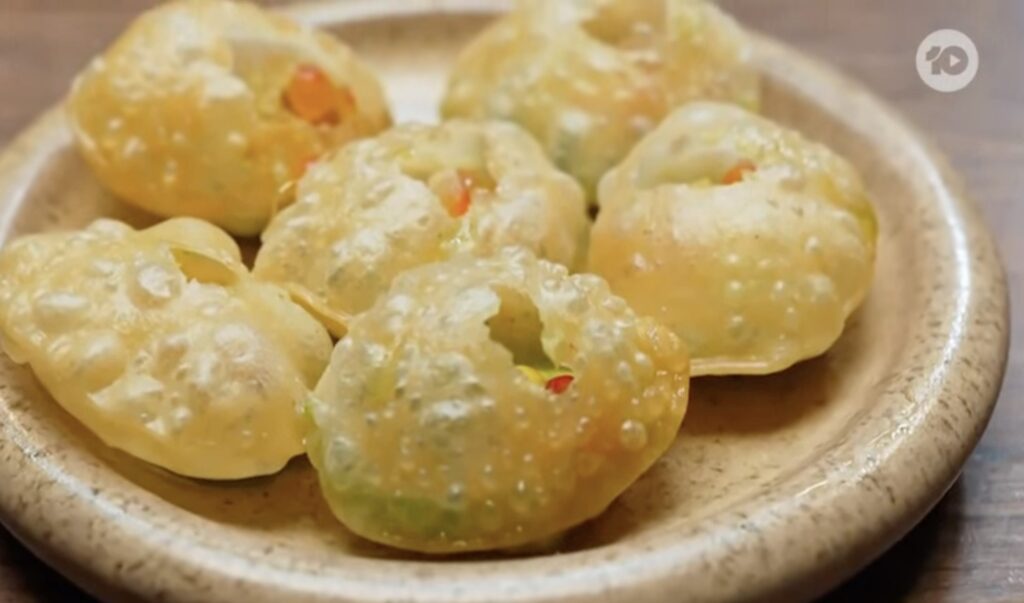 Brent decided to go sweet with Hazelnut Ice Cream and Poached Pear. His surprise element was a Butterscotch Sauce inside the fruit. Jock loved the caramel sauce and the texture of the ice cream. Mel called it "profoundly good".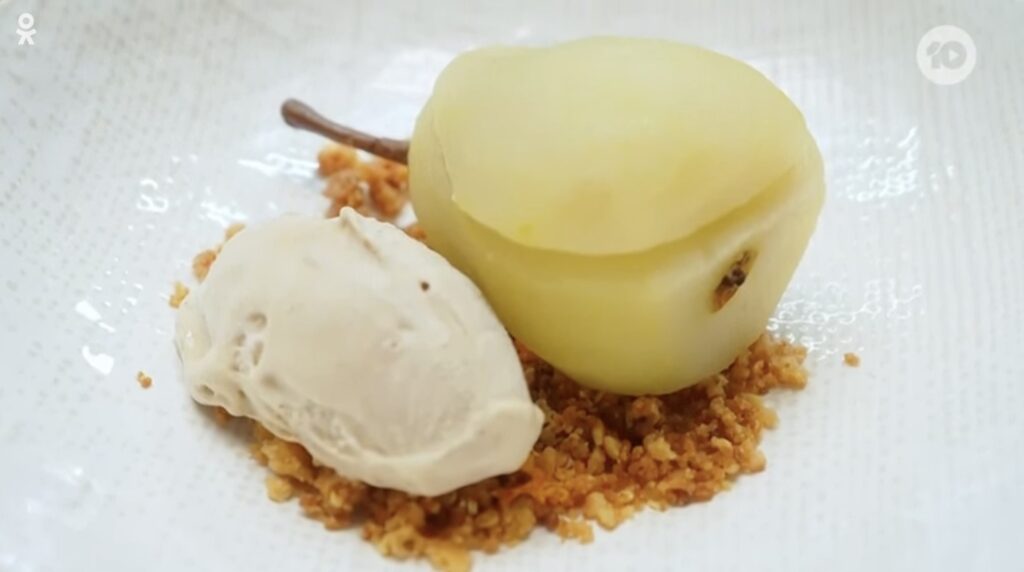 Theo made a Watermelon Kopita and Jock thought it was "bold" and said his pastry was perfect; however, he had a "brain fart" when it came to the watermelon because it made the pastry soggy.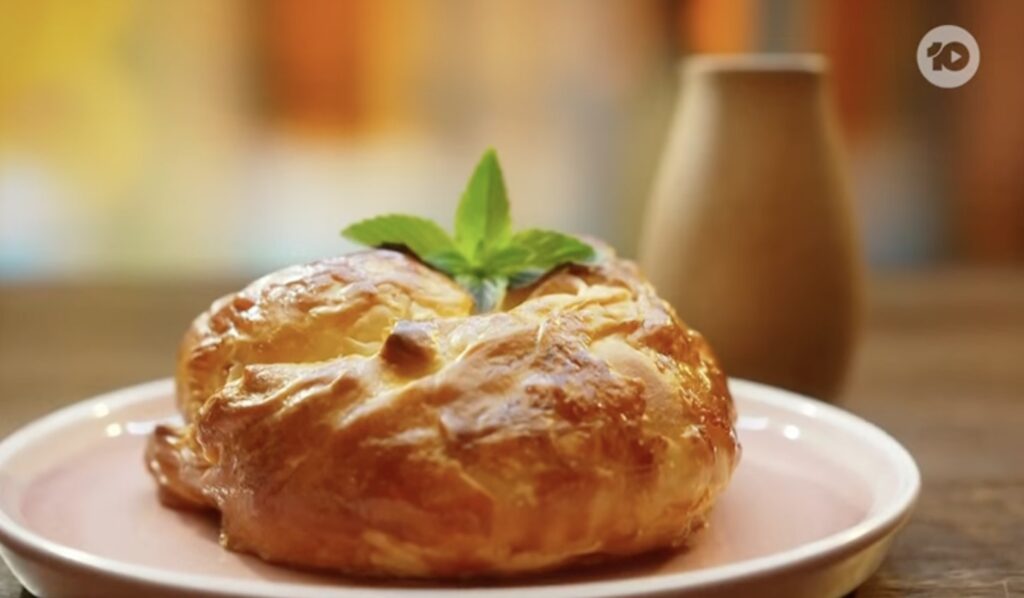 Rhiannon chose to stick with the flavours she knows with a Thai Red Curry Chicken Ballentine with Fondant Potatoes. Jock said the Thai Flavours were "well-balanced"; however, the mousse was overcooked.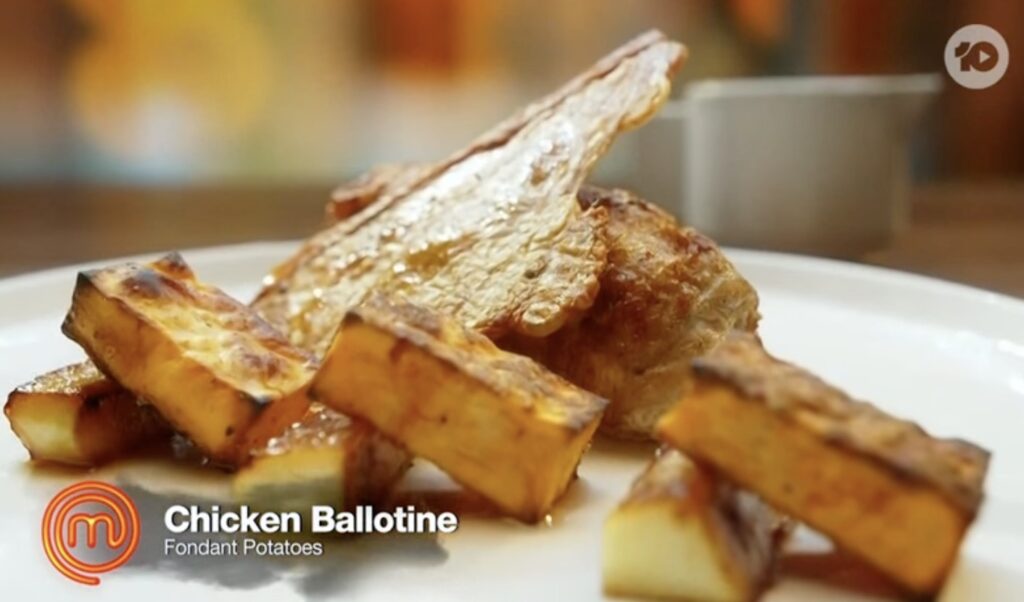 When Rue began on her gooey and "unexpected" Egg in a Shell with White Chocolate Mousse and Passionfruit Centre, Judge Andy Allen was excited and said: "I dig it hard!" Lol! When presenting the dish, the passionfruit spilled out just as she intended. Jock said it was "very well done" and did an "amazing job" with the time constraints.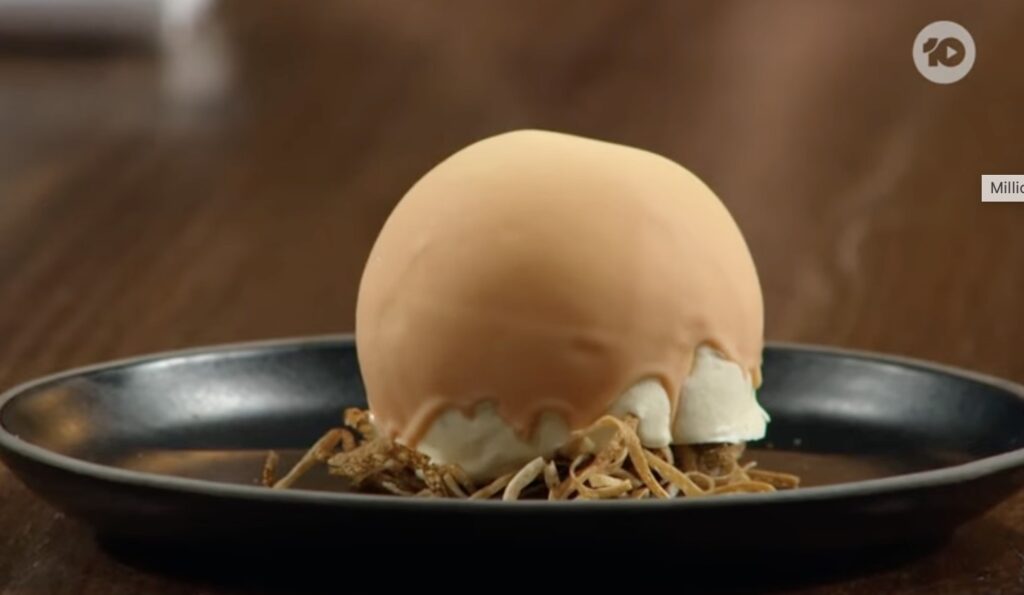 The Verdict
The bottom three dishes were served by Malissa, Ralph and Rhiannon and will be cooking in Tuesday's Pressure Test.
MasterChef Australia airs Sunday – Thursday at 7.30pm on 10 and 10Play.
Want to CHATTR with us? Follow us on Instagram and Facebook for more entertainment news.