**Content Warning: This article about Matt Agnew discusses suicide and self-harm and may be triggering to some readers.**
Former The Bachelor star, Matt Agnew, has revealed a debilitating battle with depression which ended in an attempt to take his own life in 2021.
Speaking on Jessica Rowe's The Jess Rowe Big Talk Show podcast, the 35-year-old revealed that his battle with mental health began at just 12-years-old, however, had worsened in the past decade.
"I first started seeing a psychologist when I was 12 years old," he told the TV personality.
"I was struggling with quite bad anxiety as a child — so much so that I missed a lot of school. Just kind of inconsolable before going to school in the mornings, hyperventilating …  I was throwing up a lot of the mornings."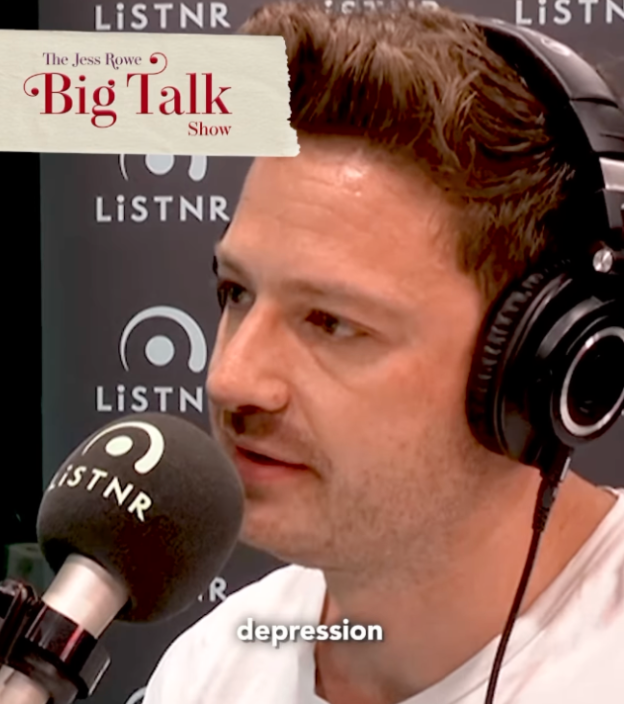 Matt Agnew reveals that he attempted suicide
In 2021, two years after his stint on the popular reality show, the astrophysicist attempted suicide.
"[Things] got bad a few years ago in 2021 where I tried to end my life," he said.
"I ended up in hospital; I don't remember the experience much. I remember actively making a decision to end it and doing some particular actions to do that, and I woke up in hospital.
"I was discharged and five weeks later I had the plans in place for a second attempt and was stopped by friends. This was during COVID and my mum flew into lockdown — she was in WA, I was in Sydney.
"I was kind of just inconsolable and ended up being admitted as an inpatient for three weeks at a mental health hospital."
Following this, Agnew had further psychiatric care and received an adjusted diagnosis of bipolar II, generalised anxiety disorder and emotional disregulation, which he referred to as his "salad of mental illness".
"I've been on a cocktail of medication to cope with that," he said.
Matt Agnew on where he is now
Since the attempt, the reality star has continued to experience mood fluctuation and self-destructive behaviour.
"I've had several more stumbles and falls quite deep into the hole," he admitted.
"I have been quite destructive to myself. I've had moments where I've certainly self harmed. I don't think I've actively tried to end my life like I did in '21, but I have done things where I think that was a potential outcome and I didn't care. That was as recent as last year."
Currently, Agnew is in a "good spot" and is under the care of a medical team which consists of a psychologist, psychiatrist and two GPs. He also has the support of his family and friends.
"My friends will rapidly deploy and assemble as soon as something is wrong," he said.
"They've definitely saved me. I've told them but I don't know if they know sometimes how much they have."
Such a brave story to share.
If you or someone you know is in distress and needs more information, please contact Lifeline on 13 11 14 or the Kids Helpline on 1800 551 800.
Want to CHATTR with us? Follow us on Instagram and Facebook for more entertainment news.