Tayla Winter is by far the most confusing participant of Married at First Sight Australia 2023. One minute she's here, and one minute she's there, and the next minute, she's everywhere!
The 27-year-old is a "rule-breaker" who loves to be the centre of attention and isn't shy to compete for a man.
From Tasmania, Tayla has been single for a year after discovering that her boyfriend of six years was cheating.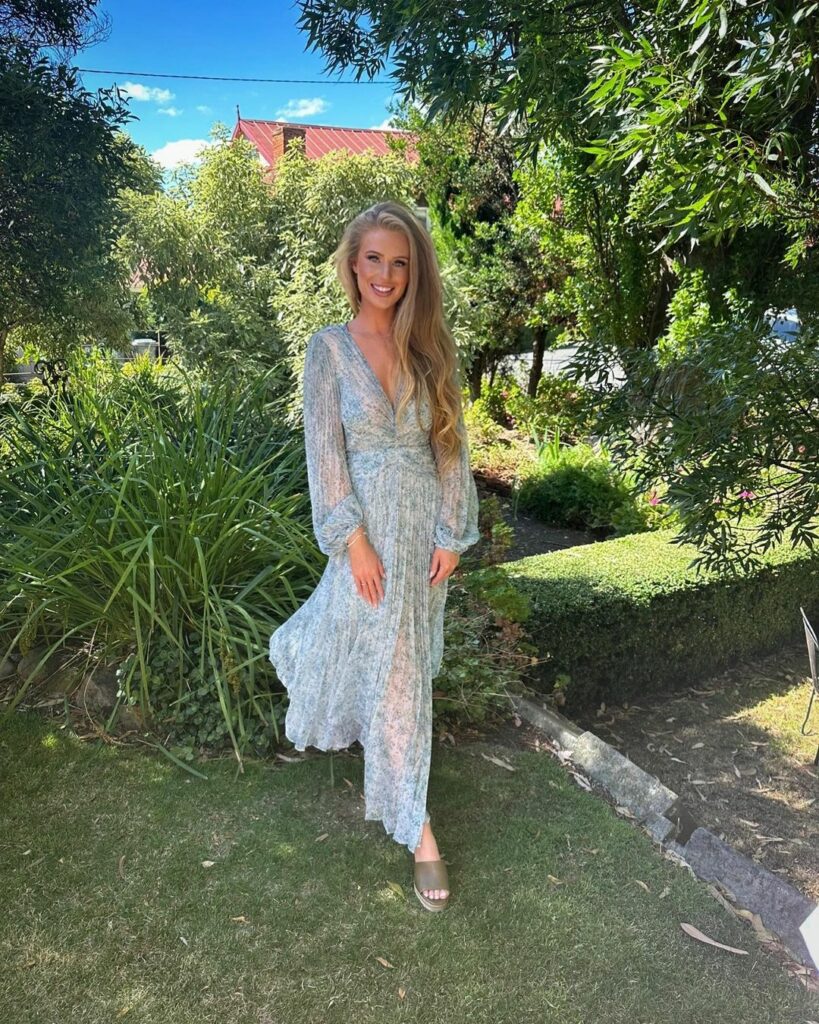 According to her official 9Now bio, the nurse usually dates "footy guys", and needs help from the experts to "break her cycle of unhealthy relationship patterns" and dating men who are ultimately unfaithful.
Like her friends from Tassie, Tayla wants to be a young mum and is looking for a man ready to start a family — however, there's one caveat. He mustn't be "too nice"…
While he can be a little unfriendly (*side eye emoji*), he needs good morals and is willing to back her up — even if she's wrong… so a nice guy, then Tayla?!
Even though she comes across as confident, this Bride is actually a bit of a delicate flower and can be very high maintenance.
She can also be bad-tempered and picky, however, she is hoping the experts can help with that. Bless.
You can follow Tayla on Instagram here.
Watch Married At First Sight on Sundays at 7.00 pm and Monday – Wednesday at 7.30 pm on Nine and 9Now.
Want to CHATTR with us? Follow us on Instagram and Facebook for more entertainment news.