All great reality TV shows have a villain, and it appears that Sam Fisher has adopted that role on Love Triangle.
However, Sam has revealed that he's not happy about how he's been presented on the Stan Original series.
"I think the edit might not be too kind to me in this show," he told Yahoo Lifestyle Australia. "[But] you realise you can handle a lot more than what you expected you could."
"I take it as it comes. I didn't apply for this," he added "They came to me. So whatever happens happens."
Sam hammered home the fact that he didn't apply for Love Triangle
Sam made it very clear that he was scouted to be on the show but said that his personality was represented correctly.
"Myself, I was offered an opportunity after not applying, I took the opportunity," he said.
"At the end of the day, you have just got to be yourself in there. It probably plays right into a reality TV series hands [being yourself], but we're all going to be irrelevant in 20 years!"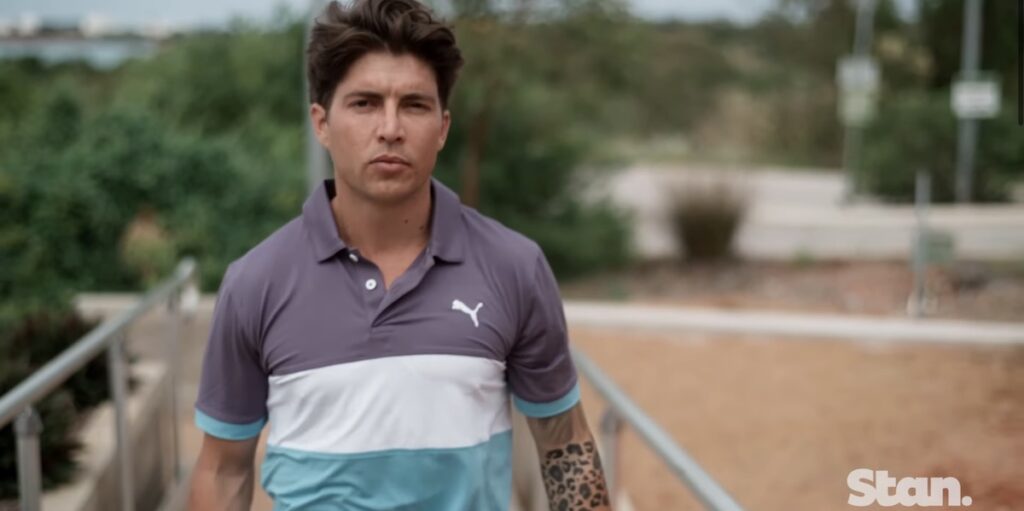 Sam teased that there's a lot more drama to come
The auto-parts business owner teased an (actual) long triangle between him, his current partner Emily and a third party. Whether that's his text-match that he hasn't yet met or one of the contestants, we'll just have to watch to find out!
"I think there's a couple of shenanigans that go down that might not be favourable to my final edits," he revealed.
"I think you've got to pick a lane and stick to it. That's always been my mantra for anyone. You gotta make a call. So whether that gives anything away of how I approach my triangle I'm not sure… but, you know, triangles are inevitable.
Stream Love Triangle season 2 on Stan.
Want to CHATTR with us? Follow us on Instagram and Facebook for more entertainment news.