Imagine going to a High School reunion and then stranded during the end of the world with a bunch of women you haven't seen in a decade — that's the premise of Prime Video's Class of '07.
From the first episode of this Aussie comedy series, you will be hooked, line and sinker by the talented cast of Aussies who become marooned on a remote island after a tidal wave hits.
It's Lord of the Flies meets Netflix' The Society (but make it Australian) and follows a group of past students who attend a reunion, only to be met with life-and-death stakes.
What is Class of '07 about?
The official synopsis reads: "When Zoe Miller (Emily Browning) unknowingly stumbles upon her ten-year high school reunion in full swing, she throws herself into partying instead of warning her classmates of the impending apocalyptic wave outside.
"Now stranded with a group of pissed off women – including her estranged best friend Amelia (Megan Smart) – Zoe must work with her peers to find a way to live atop the newly formed island peak of their high school campus.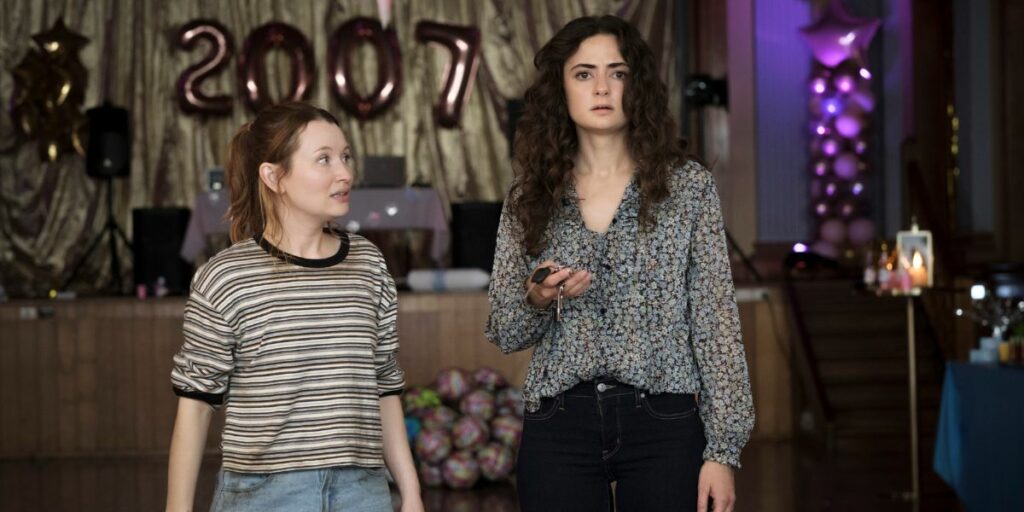 "This high concept comedy explores an inescapable, never-ending reunion where the greatest threat to survival isn't the end of the world, but decade old drama.
The eight-part 30 min series is an "unapologetic love letter to female friendship, about two old friends finding their way back to each other. It just so happens that Zoe and Amelia are sorting their sh** out in the most absurd of settings: the apocalypse."
Who is in the cast of Class of '07?
Alongside Smart and Browning, the cast features a slew of talented young women, including Caitlin Stacey (Bridge and Tunnel) as Saskia, Steph Tisdell (Total Control) as Phoebe, Emma Horn (Codependent) as Renee, Claire Lovering (San Andreas) as Genevieve, Sana'a Shaik (Dive Club), Bernie Van Tiel as Tegan (Jade of Death), Chi Nguyen (Fisk) as Megan, Sarah Krndija (The Junket) as Sandy, Rose Flanagan (Five Bedrooms) as Laura and Home and Away's Debra Lawrence as Sister Bicky.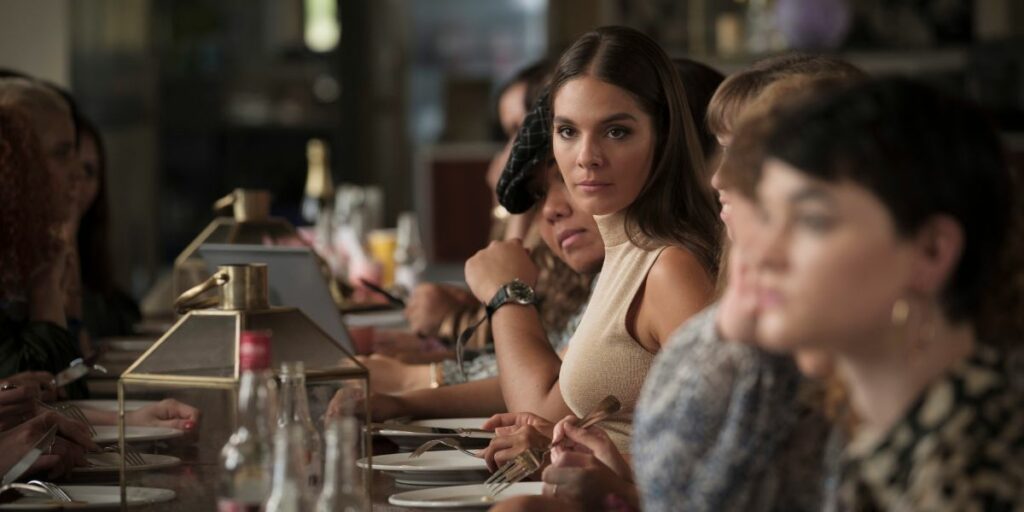 When will Class of '07 premiere?
To get your "poco" fix, Class of '07 will premiere on March 17, only on Prime Video.
Where was it filmed?
The series was shot and filmed in Sydney, NSW, with some very recognisable landmarks.
The fictional Ridge Heights Catholic Ladies College was filmed at the International College of Management in Manly, Sydney — ya know, where Nicole Kidman and Keith Urban got married!
Penrith Regatta Centre was used for the outdoor water studio set, where other external sets were built, including the use of submerged buildings and boat rigs.
Stream Class of '07 from March 17 on Prime Video.
Want to CHATTR with us? Follow us on Instagram and Facebook for more entertainment news.