Love Island Australia 2023 officially has a release date, and it will be on *checks notes* suuuper early this year.
The first episode is dropping at 6 p.m. on Monday, October 30 and will air from Monday to Thursday in the same time slot.
"This year be prepared to expect the unexpected – it's not as predictable as previous years," host Sophie Monk said of the new season. "I can usually pick who will find love and stay together, but the Islanders have surprised me every day."
Where is Love Island Australia 2023 filmed?
The contestants are heading back to Mallorca, Spain to film at the Love Island villa. In previous seasons, filming generally ran for about six weeks.
Who's in Love Island Australia?
Five available guys and five single girls will be the first contestants heading into the Love Island villa.
Amongst them is a face that will likely be familiar to reality TV fans. Kirra Schofield, the little sister of Bronte Schofield, who was one of the most controversial brides on MAFS 2023, will be on the reality show.
Kirra filmed multiple scenes on MAFS, and was largely celebrated on social media for her vicious takedown of Bronte's TV husband Harrison Boon at their televised family dinner.
Is there a trailer?
There is – and others a massive twist teased for the upcoming season. See for yourself!
What's the twist?
Love Island Australia 2023 is entering its 'villain era', and it's been teased that in a press release that the "girls will take charge". The season promises "risky challenges, date nights, and plenty more drama and romance to keep eyes glued to the screen and hearts racing".
Is there an aftershow?
Yes! Josh Moss and Flex Mami will be back for season two of I've Got A Text With Josh and Flex. The TV personalities break down everything that happens inside the villa and interview the Islanders themselves for juicy updates.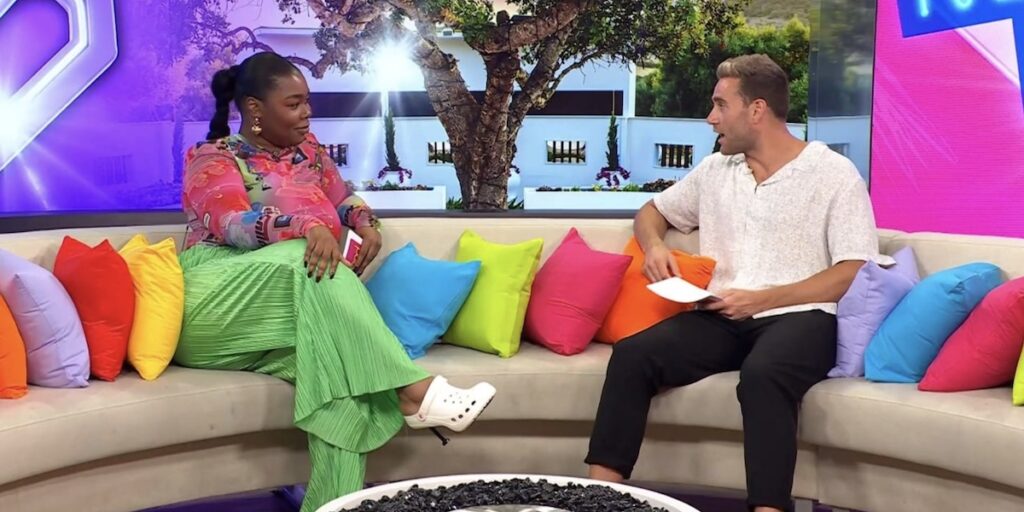 Love Island Australia premieres on October 30 at 6pm AEDT on 9Now.
Want to CHATTR with us? Follow us on Instagram and Facebook for more entertainment news.