The stunning dishes presented on Dessert Masters 2023 look nothing short of impressive and – according to the judges – they taste delicious too.
However, like all cooking reality TV shows, the judges only taste a small portion of what's plated up in front of them, so what happens to the rest?
During a post-elimination interview with Chattr, Rhianna answered the burning question. She said that one of the highlights of the cook was having the opportunity to try parts of other people's dishes after the judging took place.
"We get to taste components," she said. "That was the fun part it was. As soon as the cooks were done and clean down happened everyone was running around to each other's benches and tasting.
"We're all pretty excited to try each other's food."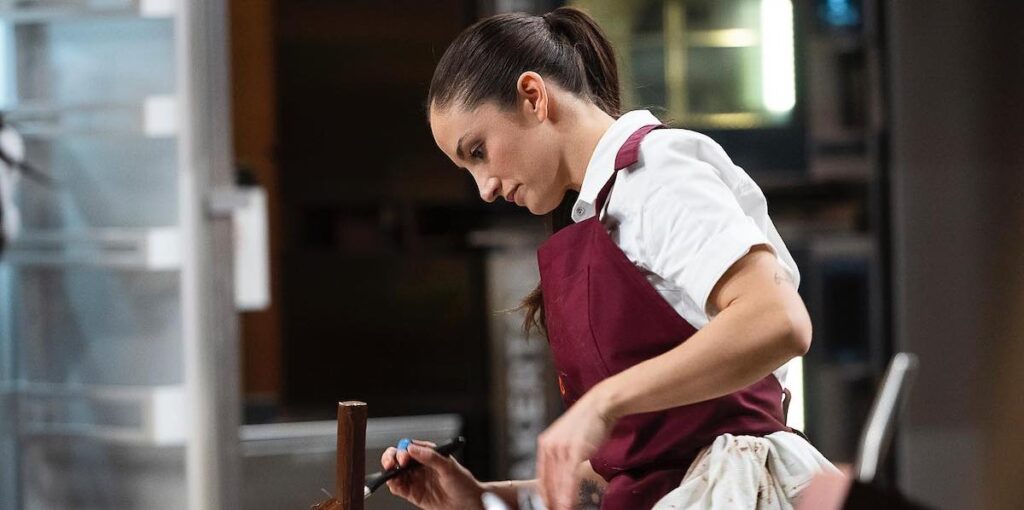 What would Rhiann would do differently
Rhiann was the first person to be eliminated on Dessert Masters 2023, but looking back, she said that she's happy with how her time played out on the show.
"Obviously, I would love to have made a bit of a thinner chocolate after last night's episode," she laughed, referring to the chocolate choice that led to her elimination.
"The perfectionist that would love to do it again, and do it right, and not be thrown off by a few things. Then at the same time, everything happens the way it should. I wouldn't really want to change anything."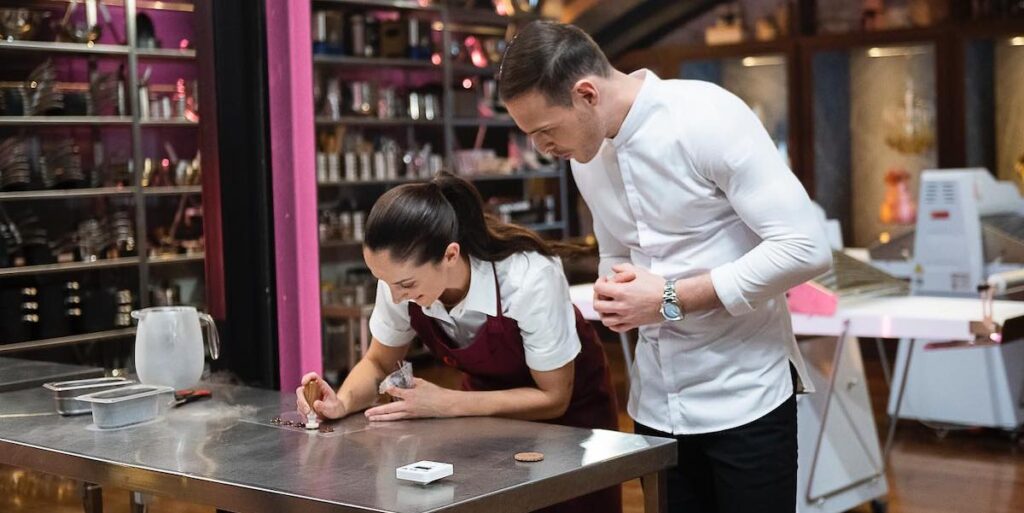 Rhiann on cooking alongside her heroes
Despite her hugely successful culinary career, Rhiann said that she felt "out of place" cooking alongside some of the big names on Dessert Masters.
"Walking into the MasterChef building and being surrounded by people like Kirsten and Adriano Zumbo, these are people who, when I first started off cooking, were people I looked up to," she said.
"They are people who have set the way the pastry scene is going. And then, just to be in the same company as them and being in the same competition is still something that I can't quite get over. I don't think I'll still come to terms with how incredible it was to be there."
Dessert Masters 2023 continues at 7.30 pm, Sunday – Tuesday on 10 and 10Play.
Want to CHATTR with us? Follow us on Instagram and Facebook for more entertainment news.