It's been well over a week since The Block auctions took place, and Leah and Ash's was the only one that didn't sell on the day.
So, has it sold off the market yet? Apparently not, according to Dave 'Hughsey' Hughes.
The TV personality, who attended the 2023 The Block auctions, joined the breakfast show, Fifi, Fev & Nick to give an update about Leah and Ash's house.
"I got a text two days ago from the couple who built that house, it is still for sale and they said, 'When is your wife coming through?' so I said, 'I'm not sure,' that house is still for sale!" He told the hosts.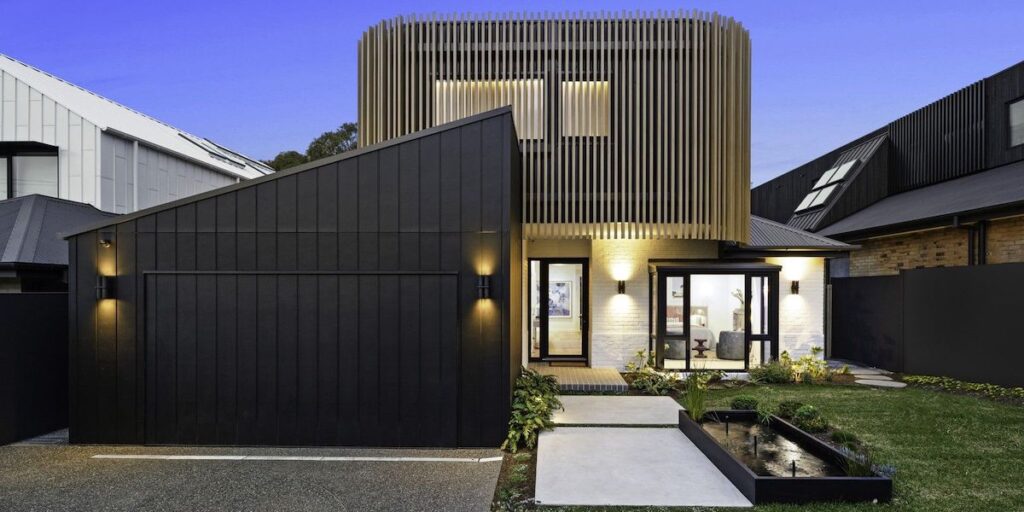 Why did Hughsey attend The Block auctions?
Hughsey famously bought Josh and Elyse's The Block house back in 2017. While there were whispers that he was interested in Leah and Ash's house this year, he didn't bid on it at the auction.
During the radio segment, the Australian comedian explained that he only rocked up at the auction because he was asked to come.
"I only turned up cause a couple of people texted me and they handed me a paddle and I'm like, 'The paddle was unlikely to go up,'" he said.
"I've had so many people talk about it [him attending the auction] honestly, such cut through, it was so well worth it for me!"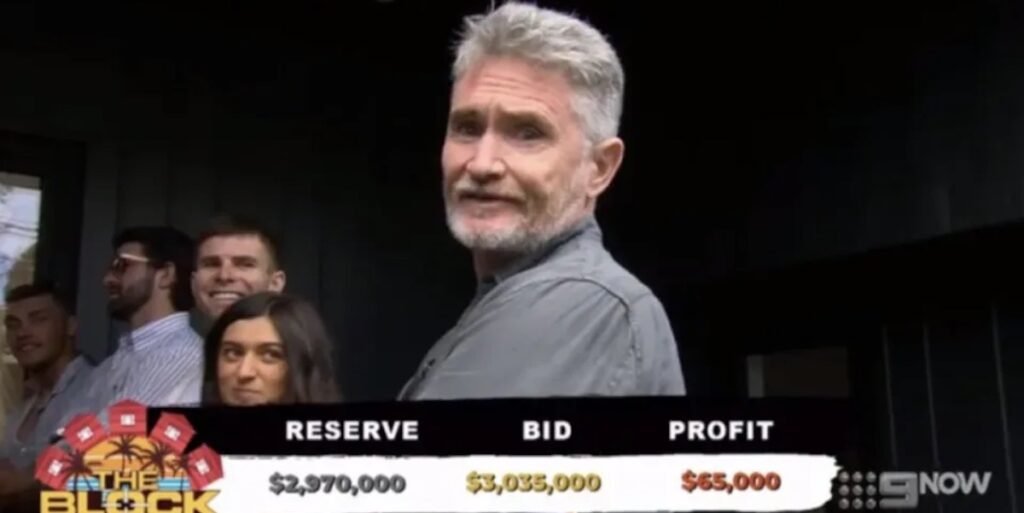 Is anyone interested in buying Leah and Ash's house?
Leah and Ash's house is still listed for sale on Domain.com.au with potential buyers being asked to 'contact agent'.
Shortly after The Block auctions, their agent Noel Susay of Buxton Hampton East told Domain his phone "blew up" with people putting offers on the house.
"It was crazy, there were so many calls," he said. "I had people offering to buy it left, right and centre – I even had an offer of $3.6 million."
However, none of those buys have appeared to come through, and Leah and Ash are still waiting to see if their house will sell above their reserve of $2,970,000.
Stream The Block 2023 on 9Now.
Want to CHATTR with us? Follow us on Instagram and Facebook for more entertainment news.