Throughout MasterChef Australia 2023, Brent Draper has proved that he has a phenomenal range when it comes to his dishes.
The home cook has whipped up everything from an exotic Sri Lankan-Inspired Charred Squid to a carnivalesque Dagwood Dory.
Of course, between team challenges and multiple immunities, Brent hasn't cooked solo in every single episode. However, he's racked up a massive number of individual creations.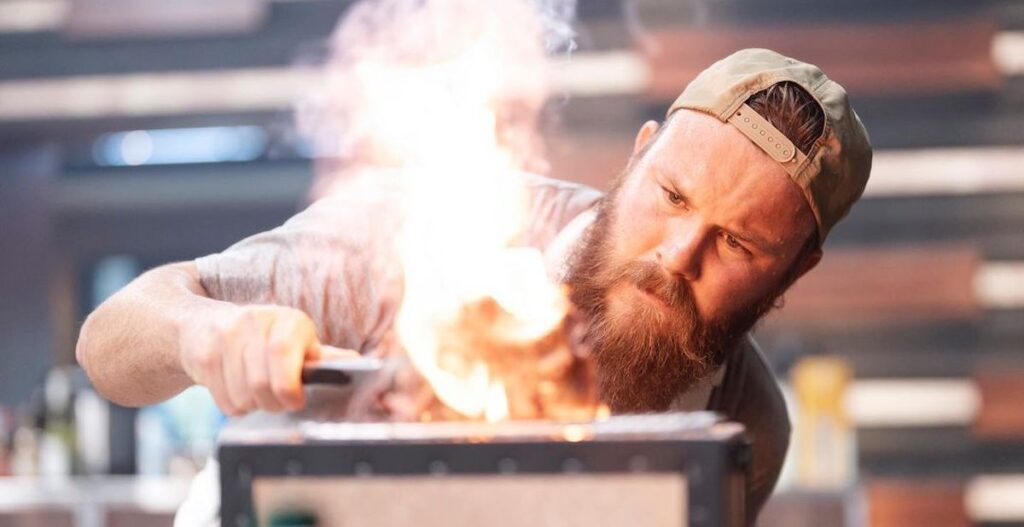 Ahead of the finale, we've taken a trip down memory lane to look at every solo dish that Brent's cooked in the MasterChef 2023 competition.
Episode 1: Tamarind Glazed Pork
Episode 2: Bugs, Fennel, Sriracha-Butter Emulsion
Episode 3: Grilled Squid
Episode 4: Middle Eastern Chicken
Episode 11: Salted Caramel Ice Cream, Toblerone Sauce, Peanut Crunch
Episode 15: Crispy Duck, Pickled Turmeric, Sambal
Episode 16. Banana Roti, Cornflake Ice Cream
Episode 19: Bourbon Chicken Skewers
Episode 19: Orange Duck (dish two)
Episode 24: Stuffed Zucchini Flowers
Episode 25: Sri Lankan-Inspired Charred Squid
Episode 26: Dagwood Dory
Episode 30: Squid & 'Ndouja Sauce
Episode 31: Poached Pear, Butterscotch Sauce, Hazelnut Ice Cream, Hazelnut Crumb
Episode 34: Chocolate Ice Cream
Episode 35: Octopus Yellow Curry
Episode 36: Lamb Koftas
Episode 39: Chili Crab Tostadas
Episode 41: Pork Belly Skewer
Episode 43: Prickly Pear Chicken
Episode 44: Hot Smoked Rainbow Trout
Episode 45: Lobster & Anchovy Pasta
Episode 45: Chicken Adobo Skewer (dish two)
Episode 46: Balinese Braised Pork Belly
Episode 49: Charred Octopus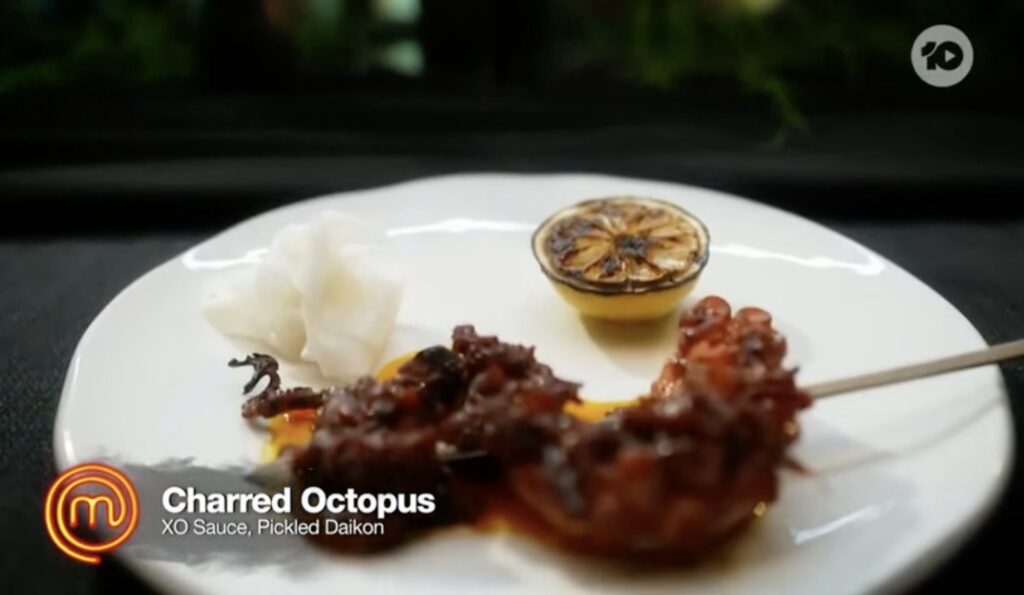 Episode 49: Pork Belly
Episode 49: Coconut Ice Cream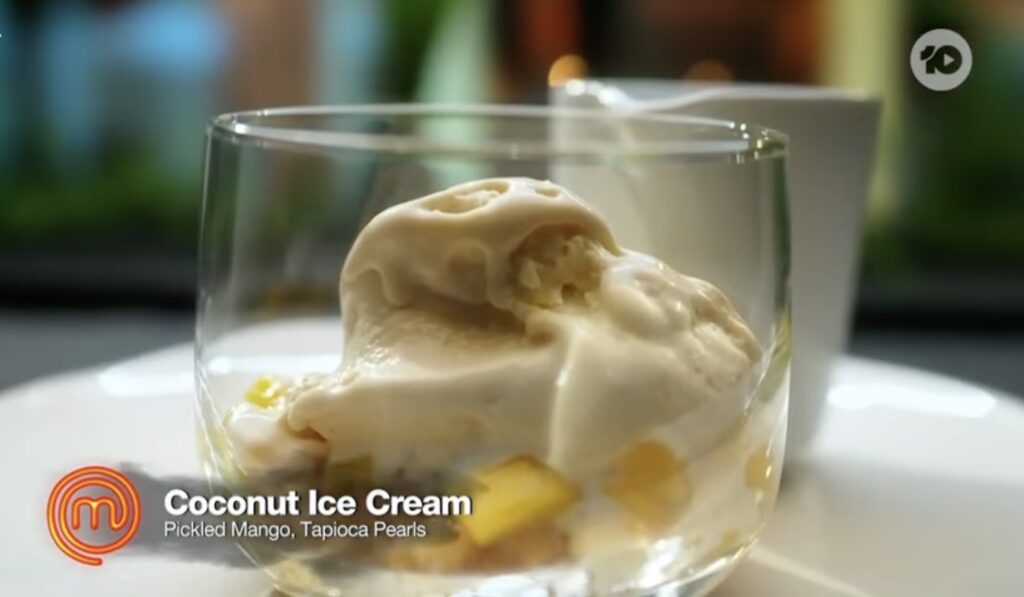 The MasterChef Australia Grand Finale airs Sunday, July 16 at 7.30pm on 10 and 10Play.
Want to CHATTR with us? Follow us on Instagram and Facebook for more entertainment news.