While it wasn't rare for a musician to perform during a one-on-one date on The Bachelorette Australia, the talent was usually quite, ahem, underground.
Which is exactly why it's such a shocker to discover that International pop star Dua Lipa serenaded Georgia Love and her date Clancy Ryan on the dating show back in 2016.
The mind-boggling performance was dug up by the Shameless podcast, and they even shared a clip of Lipa's scene.
"I cannot believe that Dua Lipa was on the Georgia Love season of The Bachelorette which doesn't even feel like that long ago," Annabelle said.
Was Dua Lipa famous when she performed on The Bachelorette Australia?
Lipa was certainly not a household name back in 2016. At the time the scene was filmed, she was opening Troye Sivian's Australian tour.
Although Lipa was signed to Warner Music Group in 2015, she didn't release her self-titled debut album until June 2017. The album featured some of her biggest hits, including Be the One, IDGAF and New Rules.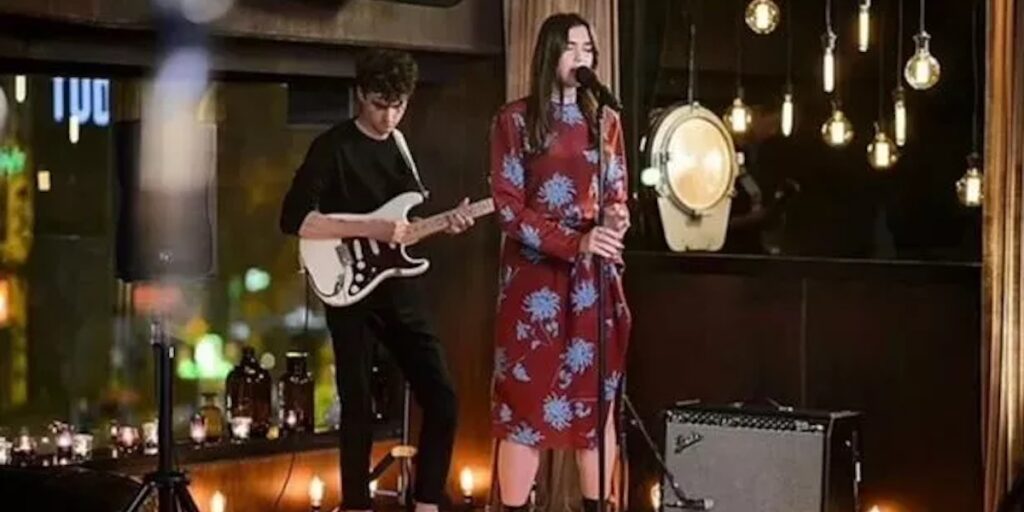 Is The Bachelorette Australia still on?
The Bachelorette Australia ran for seven seasons but was retired in 2021 after Brooke Blurton's season.
The Bachelor Australia is still being produced, however, in recent years it's had a bit of a switch up. Last year, the show was renamed The Bachelors and three leads were cast.
While the ratings weren't exactly phenomenal, Channel 10 has embraced the new format and has cast three more Bachelors for the upcoming season.
Stream The Bachelorette on 10Play.
Want to CHATTR with us? Follow us on Instagram and Facebook for more entertainment news.