It's episode 47 of MasterChef Australia 2023 and it was arguably the most stressful and most shocking cook yet!
After being whisked away to the Iconic Sydney Opera House, Declan, Rhiannon and Theo were guided by Bennelong's esteemed chef Peter Gilmore, where they witnessed the preparation of an exquisite dish.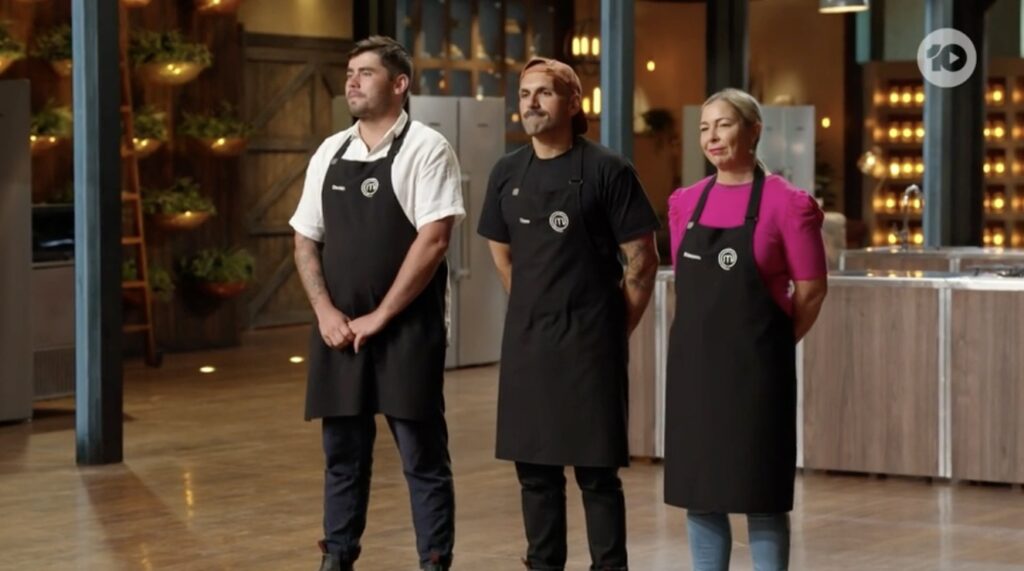 Intricate, full of components and of course visually stunning, they then had to face the daunting task of recreating it in the MasterChef kitchen without a recipe!
The top two dishes in the Pressure Test would head to the Semi-Final; however, whoever's dish fell short, would be eliminated from the competition.
The Cook
Back in the MasterChef kitchen, the three contestants had two hours and 15 minutes to recreate four plates of Peter's dish of Squid, Scallops and Pipis on Crispy Eggplant with XO Sauce.
Declan's seafood prowess was evident as he multitasked to get ahead; however, after making a few errors, he refocused, regaining his composure and skillfully maneuvering through the rest of the cook.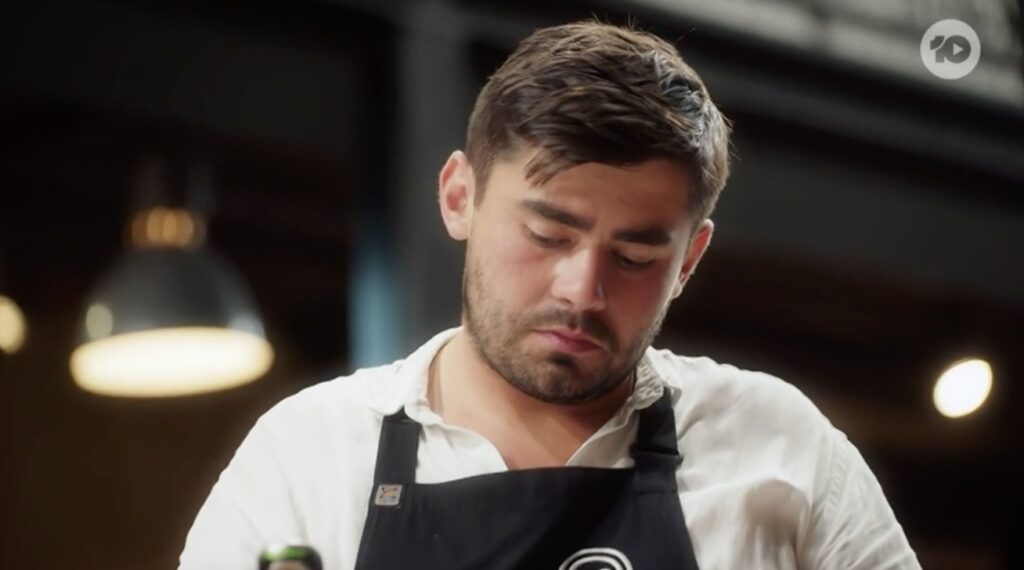 Although Rhiannon remained calm and felt good throughout her cook, in the last few seconds, she realised her XO sauce had split; however, couldn't do anything about it.
For Theo, the challenge proved incredibly difficult as he struggled the whole way through, particularly when it came to removing the squid membrane. After multiple attempts and a lot of wasted time, he became frustrated, losing his patience.
Now in his head, and unable to calm himself down, Andy suggested he move onto something else, so he began prepping his pipis which were a disaster, so he had to do them again. It wasn't until our boy, Declan, left his bench to help Theo, that he finally was able to complete the step.
With only 15 minutes left on the clock, Theo rushed to complete the rest of the elements; however, his dish lacked finesse and missed some garnish elements.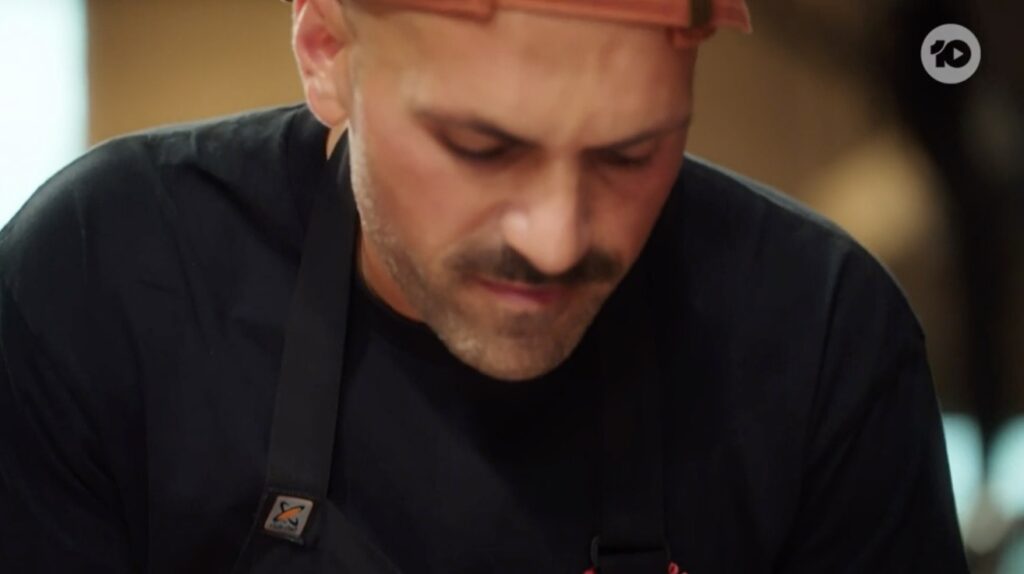 The Judging
First up was Theo's dish, whose seafood and eggplant were undercooked and his problems during prep affected the final dish.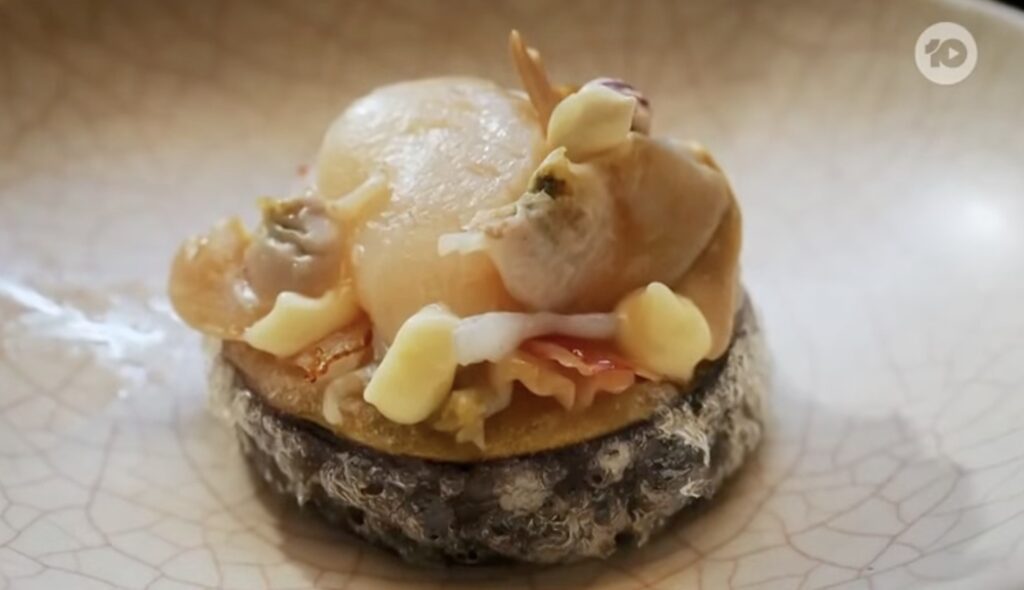 Declan's dish was next to be tasted by the panel of judges. They all commented that every component was lovely and the sauce and seafood were well executed.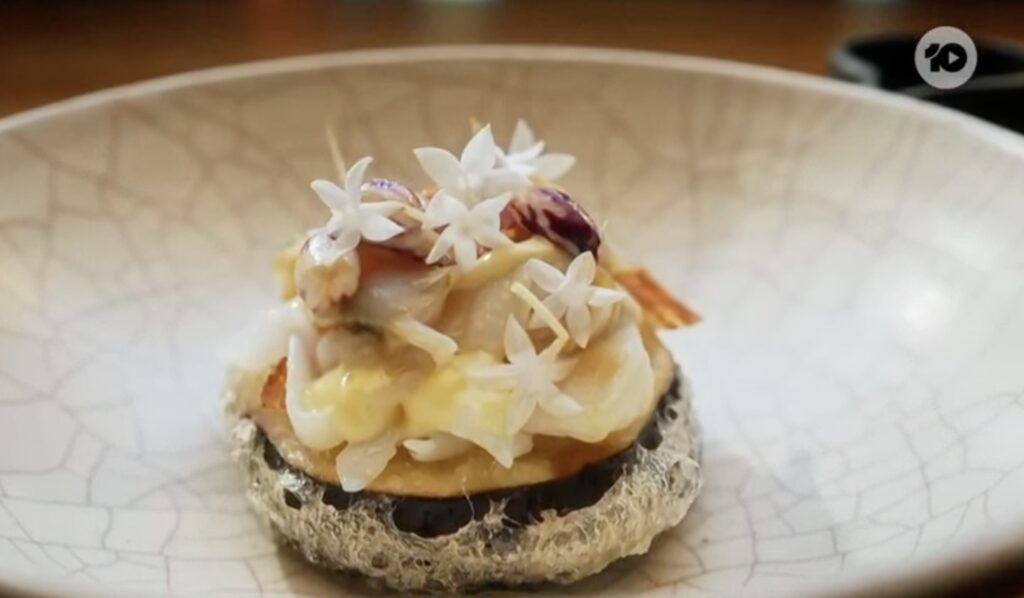 Finally, when tasting Rhiannon's dish, the judges could also see that her sauce had split; however, the taste and aroma were just like Peter's.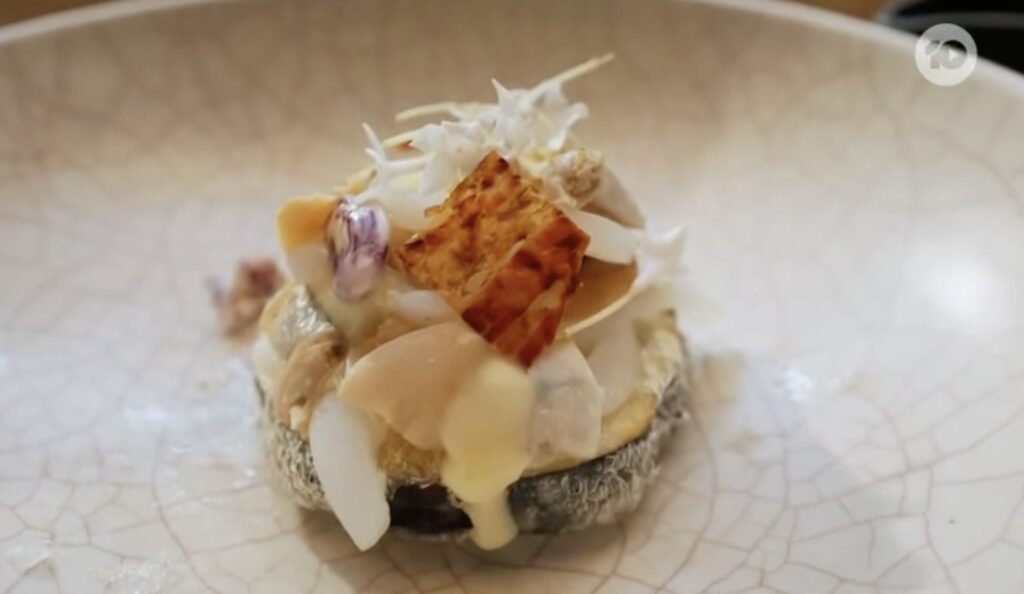 The Verdict
Given that Declan's dish was closest to Chef Peter's, he secured a spot in the semi-final, running over to Brent before they could even talk to him.
The decision of who would leave came down to Rhiannon and Theo, but it was Theo's disastrous and stressful cook that saw him leave the competition.
MasterChef Australia airs Sunday – Thursday at 7.30pm on 10 and 10Play.
Want to CHATTR with us? Follow us on Instagram and Facebook for more entertainment news.