It's hard to look past the hu-uge 100-person cast on Million Dollar Island, but, once you do, you'll probably notice the stunning beaches and landscapes behind the crowd of contestants.
The pristine island that the new reality show was filmed on is actually one tiny teeny part of a massive archipelago.
While the exact island that Million Dollar Island is filmed on hasn't been released, we do know that it was set on one of the 104 islands of Langkawi, in Malaysia.
Where is Langkawi?
Langkawi is the name of a Malaysian archipelago, which is separate from mainland Malaysia. To get to the Langkawi islands, tourists can fly into Kuala Lumpur airport and then catch a short connecting domestic flight to one of the island's airports, or they can catch a ferry from KL.
What is the premise of Million Dollar Island?
The new reality show has contestants fighting tooth and nail on a remote island to (quite literally) grab the prize money. Each player is given a $1,000 bracelet on arrival, and the challenge is to acquire as many bracelets as possible by competing in challenges, forming alliances, scheming, and stealing.
At the beginning of the show, there are 100 people competing for the winning title and prize money, so it shouldn't come as too much of a surprise that multiple people will be eliminated in every episode.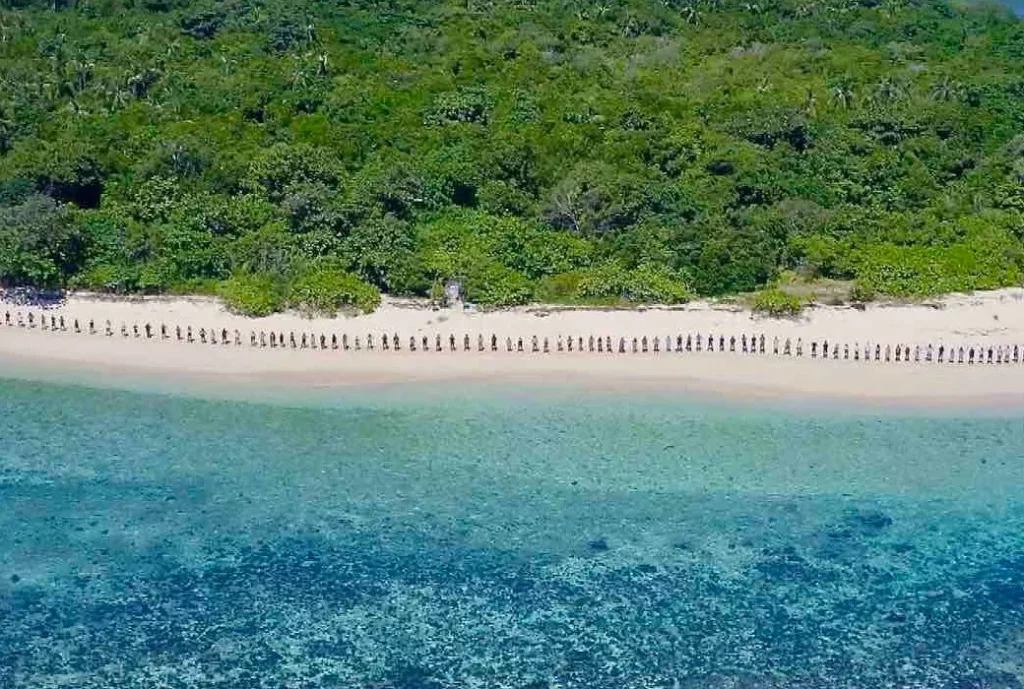 Who will take part in Million Dollar Island?
Farmers, retail workers, garbos, nurses, real estate agents and more leave the real world to fight for the $1 million prize. You can check out the cast here.
Who is hosting?
Million Dollar Island is hosted by SAS Australia DS Ant Middleton.
Watch Million Dollar Island from June 12 on Channel 7 and 7plus.
Want to CHATTR with us? Follow us on Instagram and Facebook for more entertainment news.