The brand new trailer for Special Ops: Lioness has finally dropped, and it's practically impossible to find a split second without any action.
Zoe Saldana plays Joe, while Nicole Kidman plays Kaitlyn Meade and their characters take up the majority of prime real estate in the new trailer.
An authoritative Kidman is in charge and Saldana instructs her new Lioness recruit Oliveira Cruz, before sending her on a dangerous mission.
Watch the new full trailer below:
Who's in the cast?
It's about to rain award-winning actors in the upcoming new series Special Ops: Lioness.
Alongside Saldana and Kidman are Laysla De Oliveira, Michael Kelly and Morgan Freeman, as well as Britney Spears' husband Sam Asghari.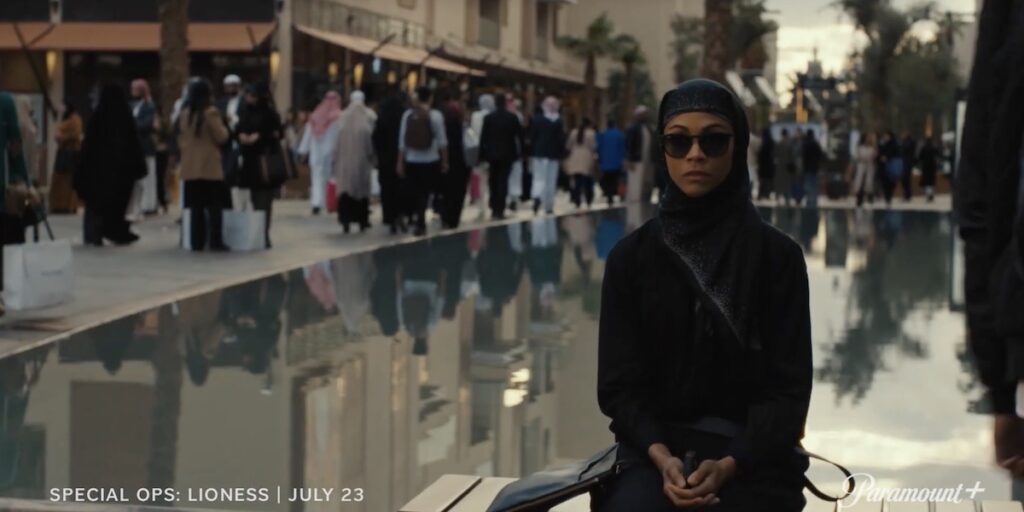 And, it's not only the cast list that has some massive names on it, there are some big players behind the scenes, too. The series is created by Yellowstone's Taylor Sheridan, and both Kidman and Saldana will double as Executive Producers.
Other actors in Special Ops: Lioness include:
Dave Annable as Neil.
Jill Wagner as Bobby.
LaMonica Garrett as Two Cups.
James Jordan as Tucker.
Austin Hébert as Randy.
Jonah Wharton as Tex.
Hannah Love Lanier as Kate.
Carla Mansour as Malika.
Adam Budron as Sami.
Martin Donovan as Errol Meade.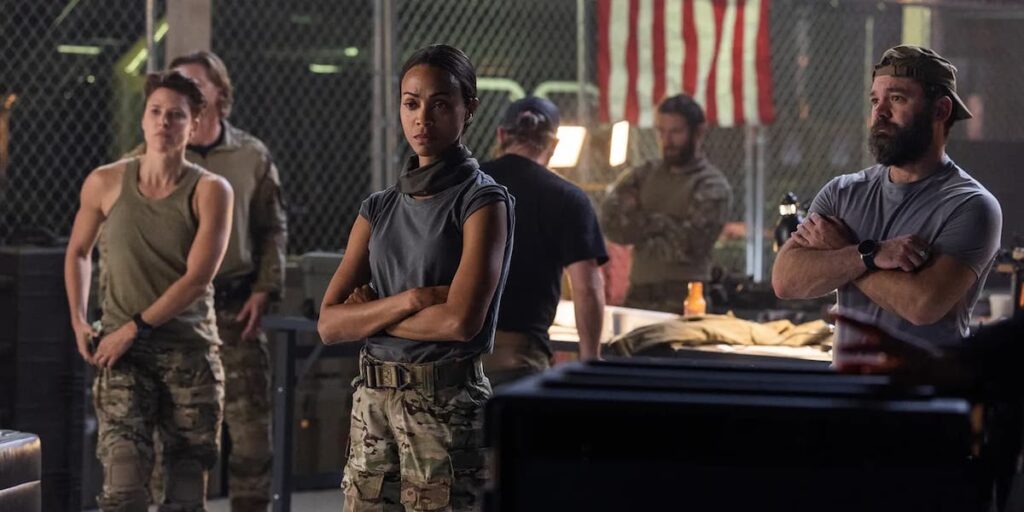 What is Special Ops: Lioness about?
Special Ops: Lioness is inspired by a real-life US Military program and tracks Joe's attempt to juggle her personal and professional life as the CIA's secret weapon in the battle against terrorism.
Under the watchful eyes of Kaitlyn Meade and Donald Westfield, the Lioness Program brings in Marine Raider Cruz to join Joe undercover in the CIA's crusade against State terrorism and prevent another terrorist attack like 9/11.
Where can I watch the teaser trailer?
Right here!
Special Ops: Lioness streams on Paramount+ From 23 July.
Want to CHATTR with us? Follow us on Instagram and Facebook for more entertainment news.