It's episode 46 of MasterChef Australia 2023 and one cook has won a spot in the Semi-Final.
The top four — Brent, Declan, Rhiannon and Theo — have been fighting hard for their spot in Finals Week, and now, the Monday Mystery Box would hold the key to the Semi-Final.
Beneath the lids lay cherished photos of their families, as well as heart-warming letters from home, accompanied by an envelope revealing a dish their families miss the most.
With 75 minutes on the clock, the contestants had to recreate their family's chosen dish, with the creator of the top dish safe, and the other three cooks destined to face Tuesday's nerve-wracking Pressure Test, where someone will be sent home.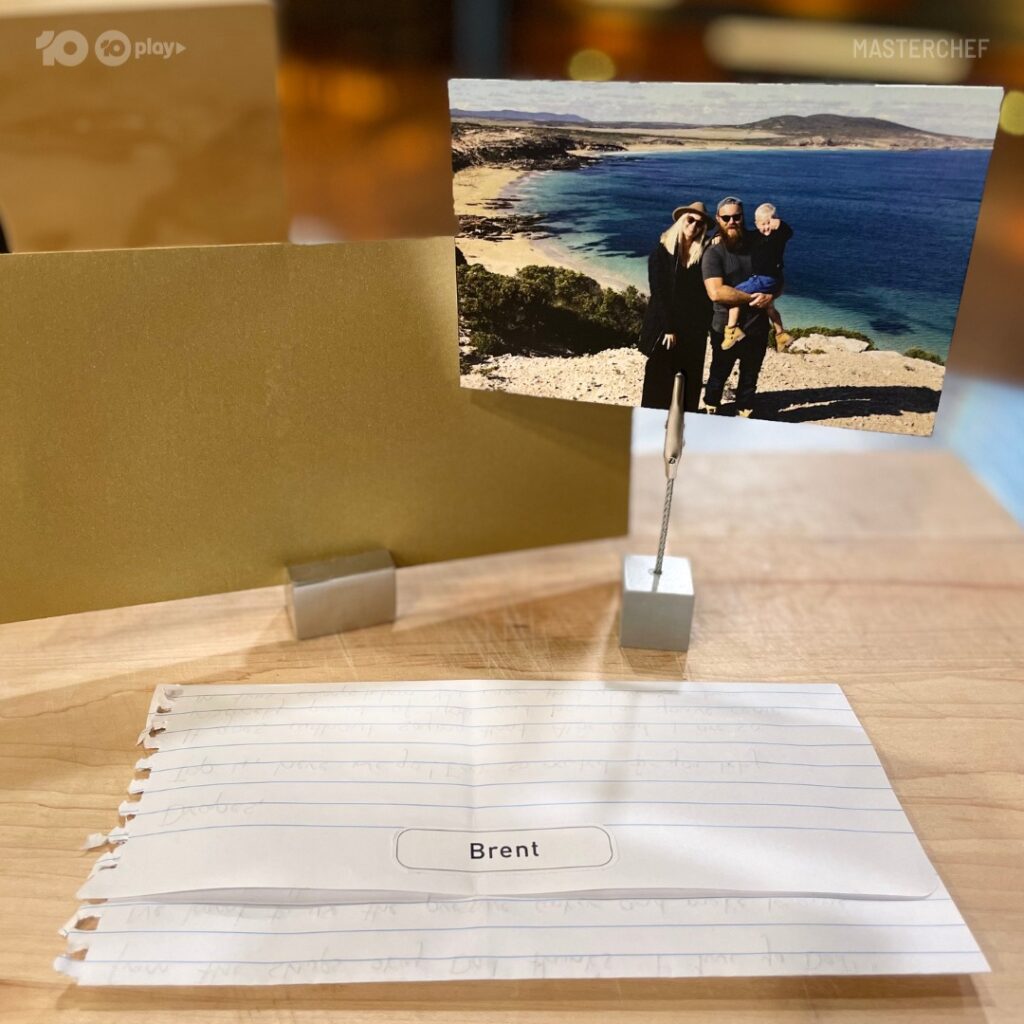 Judging the dishes
Brent was up for first to the judges. His Balinese Braised Pork Belly was called "unbelievable" by Jock Zonfrillo, while Mel Leong said he understood how to treat the "succulent" pork and had flavours upon flavours. Andy Allen added said there probably weren't many people who could make a comeback like he did. Jock, holding back tears, said: "Mate, I'm so proud of you."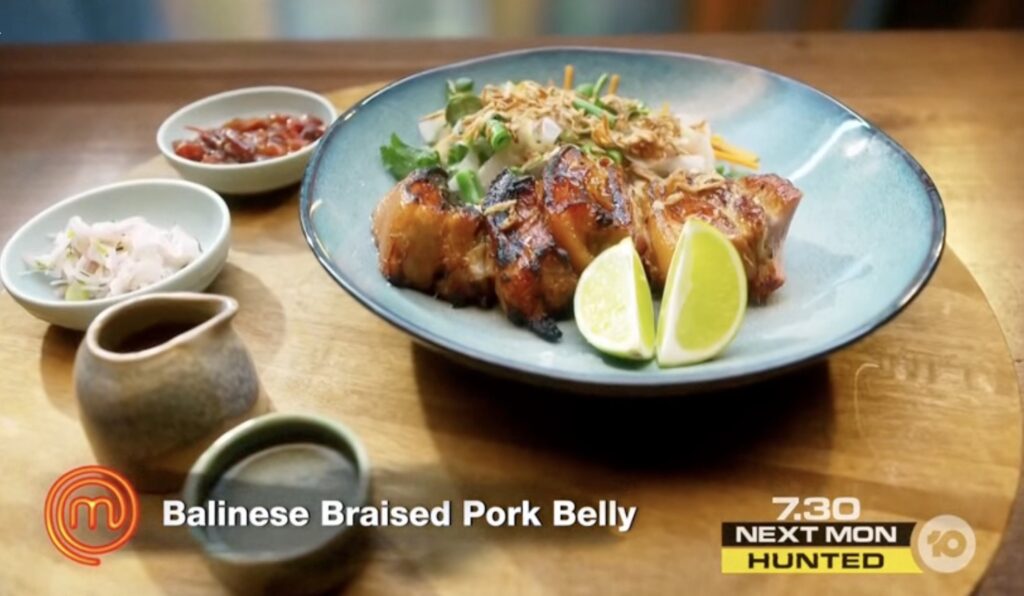 Next up was Rhiannon (who was concerned about her noodles given that she had to use packet ones because her homemade ones didn't work out") with her Prawn Laksa.
Mel said it was a "wonderful modern interpretation of Laksa" and she could see her signature in it. Jock said it was the right choice to focus her energies on the broth and called the Aussie touch of Finger Limes "impressive".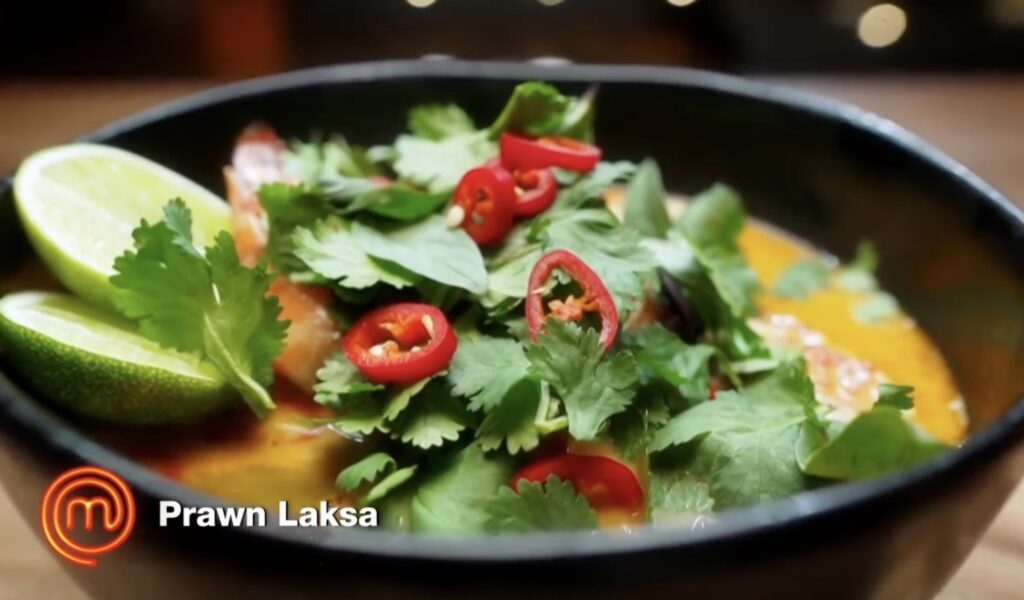 Our boy Declan was next with his Thai Chilli Prawns with Rice Noodles and Prawn Head Broth. He said he was concerned about going into the cook but was proud of what he achieved. Andy said that the prawns were "epic" and it was "incredibly well done". Mel said his resilience was to be celebrated.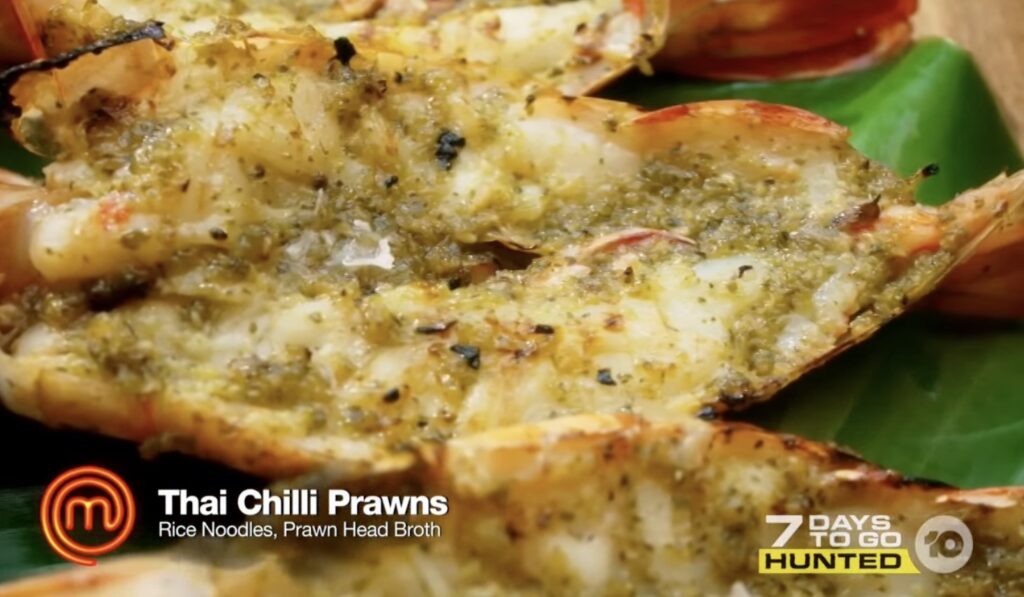 Finally, Theo delivered his Peri Peri Chicken with Sweet Potato Fries and Pita Bread. He wasn't confident about his cook but Andy said it was the "best version" of the dish he had ever cooked. Period. Jock said he was proud of Theo for getting the consistency right and was impressed how far he'd come.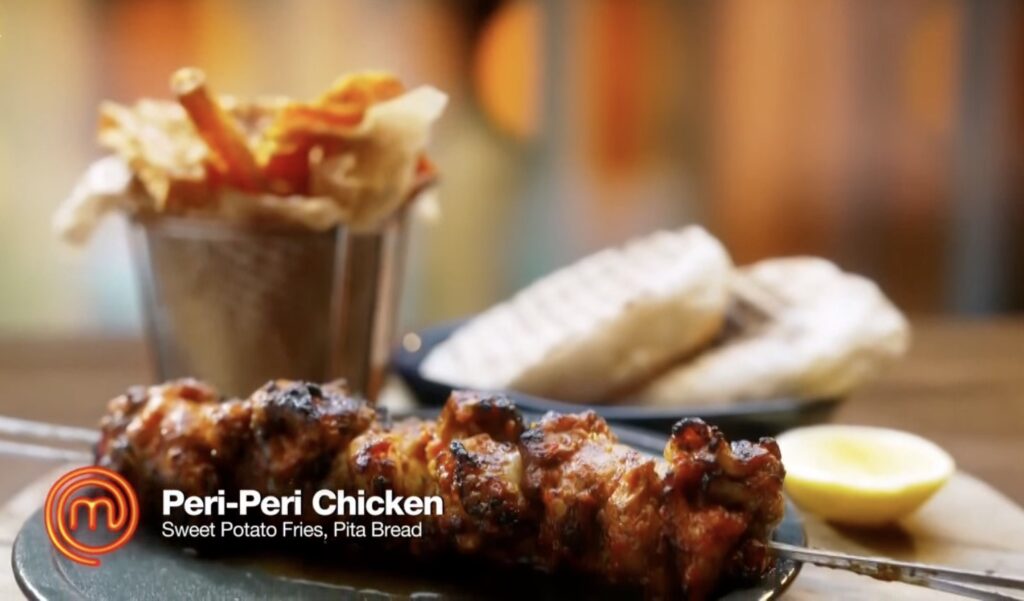 The Verdict
Brent's Pork Belly was hailed as the Dish of the Day and he was the first person through to the Semi-Finals. He was in disbelief and said that it was "massive" to get through, adding that as Rhiannon would say, he was "stoked"! LOL!
MasterChef Australia airs Sunday – Thursday at 7.30pm on 10 and 10Play.
Want to CHATTR with us? Follow us on Instagram and Facebook for more entertainment news.