2023 Golden Globes Awards host Jerrod Carmichael has apologised to icon Jennifer Coolidge for what happened to her on that boat during the season two finale of Binge's White Lotus.
Before the icon was set to present the award for Best Supporting Actor in a TV Series during the live broadcast on January 10, the openly gay comedian took the opportunity to say sorry on "behalf of the gays".
"As a gay man, I want to apologise to her on behalf of all of the gays for what we did to her on that boat," he said. LOL!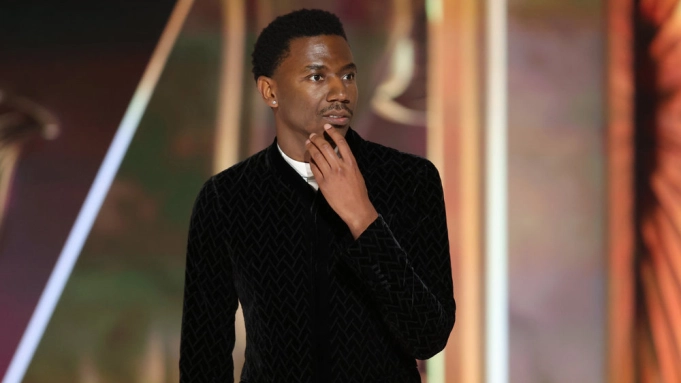 **SPOILER ALERT: Do not continue reading if you haven't seen season two of The White Lotus.**
In case you missed it, the American Pie actress played scene-stealer Tanya, who was conned by a group of gay men in the second outing of the series.
As the season went on, it was clear that the group were planning on killing her to cash in on her life insurance, led by her estranged husband Greg (John Gries).
Of course, in the end, she figured out the plan and killed them, however, accidentally died while trying to escape the yacht they were on.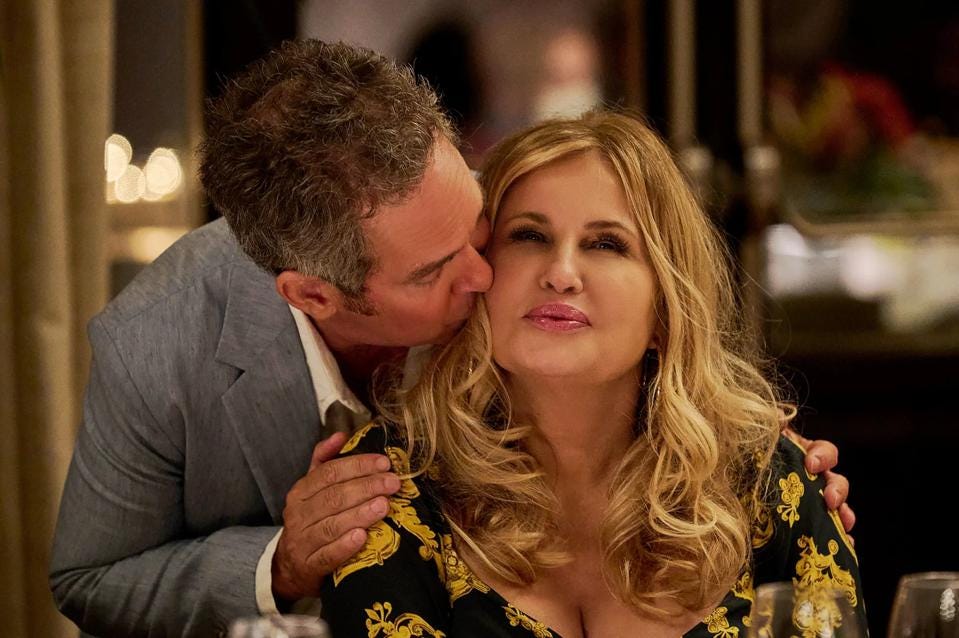 Jennifer Coolidge calls the Golden Globes "the Oscars" in hilarious moment
While presenting the award for Best Performance by a Supporting Actor, Jennifer had the audience in stitches from start to finish.
"You know, somebody called Cara Bishop called me and said, 'Jennifer, we would like you to present at the Golden Globes this year.' And I said, 'Oh my God, this is such an honour; thank you so much. Yes, I would love to.' And I hung up on her.
"And then I thought about it for a little bit, and I just had a complete anxiety attack, and I got very, very nervous. And I thought, 'I'm not doing this.'
This mastery was a whole show by itself I was like sticked to the screen, that's star quality! #GoldenGlobes #jennifercoolidge pic.twitter.com/4jhhXsTLT5

— Daniella Silva (@danijsilvam) January 11, 2023
"So, I called Cara right back and I said, 'Cara I'm so touched that you'd want me to do this, but there's no way I'm gonna make it from behind the curtain all the way to the podium without breaking my skull… I just can't do it.'
"And then Cara… I think she was serious, she said, 'Jennifer, why don't you just wear a pair of crocs?'
"I said, are you kidding me? With my Dolce and Gabbana dress? All those crazy Italians will lose their minds!" Lol.
But the best bit came when Jennifer said: "And the Oscar goes to… Oh, no, it's the Golden Globes! The Golden Globe goes to…" Give this woman her own awards show!
Jennifer Coolidge wins Best Performance by an Actress
However, the most exciting news came when Jennifer won Best Performance by an Actress in a Supporting Role in a Limited Series, Anthology Series or Motion Picture Made for Television for her role on the hit show.
Her speech was heartwarming, funny and she even admitted she'd do more sequels of American Pie. F*CK YES!
Want to CHATTR with us? Follow us on Instagram and Facebook for more entertainment news.