All hail chaotic queen Jennifer Coolidge, who just won Best Performance by an Actress in a Supporting Role in a Limited Series, Anthology Series, or Motion Picture Made for Television for her portrayal of Tanya McQuoid in the White Lotus.
While we are ABSOLUTELY BUZZING over win, it was her iconic speech which had us in stitches and series creator, Mike White in tears.
In true Coolidge fashion, she swore, swore again and even admitted that she'd do an American Pie sequel.
"American Pie…I milked that to the bone."
It was brilliant. It was chaos, and it was arguably the BEST speech EVER!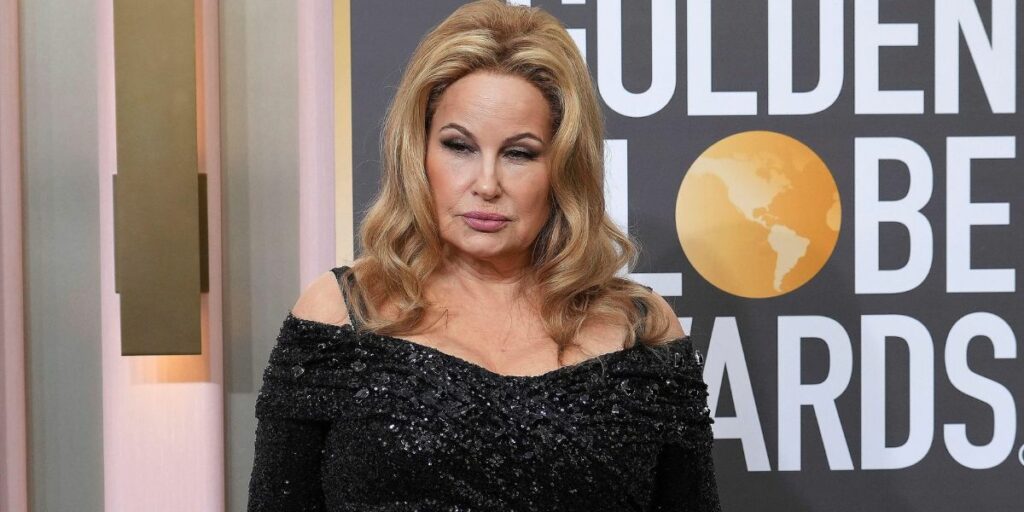 Read some of Jennifer Coolidge's Iconic Speech below….
"I just want you all to know that I had such big dreams and expectations as a younger person, but what happened was they, you know, they get sort of fizzle by life or whatever," she said.
"And I thought I was gonna be the Queen of Monaco, even though someone else did it, but I had these giant ideas, and then you get older, and then sh*t's gonna happen.
"And I just want to say to Mike White, you have given me hope. You've given me a new beginning, even though this is the end because you did kill me off, but it doesn't matter.
"Because even if this is the end, you sort of changed my life in a million different ways. And my neighbours are speaking to me and things like that.
"And none of those people… I was never invited to one party on my Hill, and now everyone's inviting me."
"I just want to say this is a fun night. Thank you."
Jennifer Coolidge's speech was perfect:

"I had such big dreams as a young person, but what happens is they get sort of fizzled by life. Mike White, you gave me a new beginning, even though this is the end, 'cause you did kill me off. Even if this is the end, you changed my life" pic.twitter.com/pHNPAhhQpj

— Spencer Althouse (@SpencerAlthouse) January 11, 2023
Honestly, give this woman an awards show presenting gig!
Want to CHATTR with us? Follow us on Instagram and Facebook for more entertainment news.