It's episode one of SAS Australia 2023 and because the DS love torture, 14 new celebrity recruits were sandblasted by a hovering Black Hawk helicopter on arrival before being buried alive for 45 minutes. Cool.
New recruit Cassie Sainsbury aka "Cocaine Cassie" was also traumatised for another reason as the exercise was a triggering reminder of prison life.
"You're not in prison," she repeated to herself, breaking down. "This is all so similar to jail."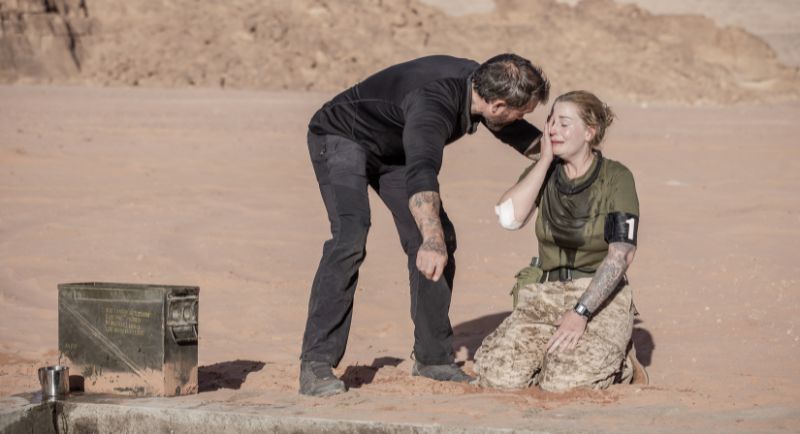 Sensing her distress, the DS called her in for questioning in the Mirror Room.
"I spent three years in a Columbian jail, and it's all just very triggering," she said. "I'm trying to deal with it as it comes. But it's not easy. I feel like I've entered back into one of the yards there. Even the way that we eat food, and the way we sleep. The guards there are very much the same. They yell at us, we're a number."
Cassie then revealed she wanted to leave the "Cocaine Cassie" moniker behind now that the days of living in Colombia's El Buen Pastor prison were behind her.
"I finished my sentence; I did my time. I paid the price. And I'm trying to move on with my life. I'm not the same person I was nearly seven years ago. I'm not Cocaine Cassie. I'm just Cassie."
The First Task
Paired recruits boarded a moving train to recover a mission-essential item hidden inside a military cache. Once secured, they escaped the train to a designated extraction point. To pass the task, all had to be completed within three minutes.
After enduring day one on the course, AFL legend Jason Akermanis sought out the chief medic, Doctor Dan, complaining about his achy foot.
Following an examination, Dr Dan found no valid reason to grant a medical discharge; but even though he no longer had that option, Jason decided to voluntarily withdraw (VW).
"I've got out exactly what I would hope to get out of it. I didn't leave injured, ah, that injured. I'm a bit sore but not that injured. And I don't need to come on a course like this and prove anything else to anyone else".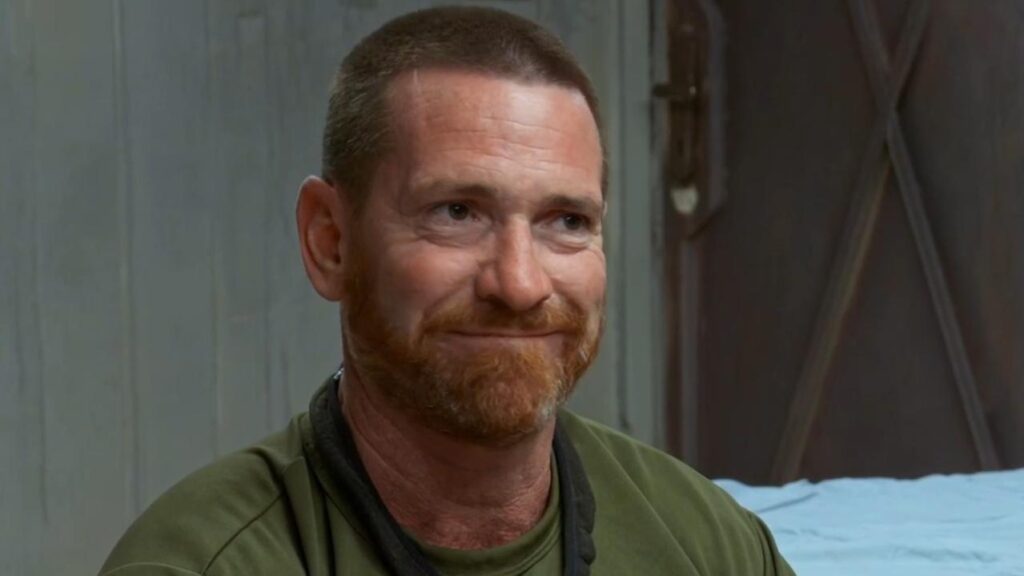 Craig McLachlan's interrogation
Actor Craig McLachlan found himself face-to-face with DS Ant Middleton and Jay Morton in the mirror room, ready to bare it all.
The duo grilled him about the 16 criminal charges that haunted him ever since his role as Dr Frankenfurter in the Rocky Horror Show back in 2014.
"As a performer, when you sign on for that show, you're signing up for the fetish nature of it, the comedy," he said. "During the rehearsal process, you're in close quarters, you're trying out new gags, you're touching each other, not inappropriately, not within the parameters of what that show is."
"I was found not guilty of any wrongful behaviour. It's because I was f*cking innocent," he yelled before being DS Ant told him to calm down.
"I've been profoundly hurt. So, you know there's always going to be some residual anger."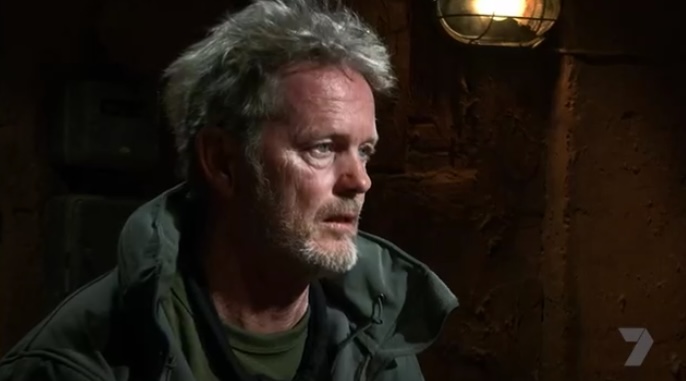 "People who only months before looked me in the eye and said 'you create the most wonderful work environments imaginable'…abandonment, total abandonment. A tiny handful of courageous people I've had friendships with over thirty years were always there, but the vast majority, gone."
SAS Australia 2023 continues on Monday and Tuesday nights at 7.30 pm on 7 and 7Plus.
Want to CHATTR with us? Follow us on Instagram and Facebook for more entertainment news.