Former MAFS bride and current Love Triangle host Ella Ding has asked fans to be mindful when speaking about reality TV contestants online.
Ding told Yahoo Lifestyle Australia that viewers shouldn't feel as though they have the right to troll people who sign up for reality TV.
"People on the media pages, or the gossip pages, they always say 'you went on the show, you chose to be trolled, basically like, you chose to get bullied'," she said.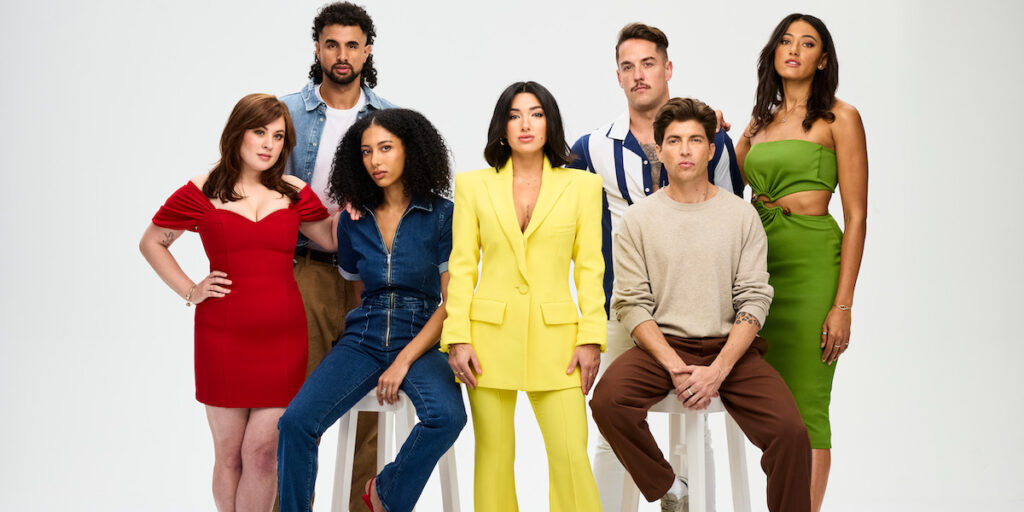 "I think that everyone just needs to remember that they're also just people in an intense experience. They've never done it before most of the time, [and] you're in a controlled environment when you're making TV."
Ding said that she believes that fans should avoid online platforms to gossip about the contestants.
"It's really intense," Ding said of social media users who troll contestants. "Maybe they can all go and try doing it too and seeing, you know, how it goes down!"
"Think before you type," she said. "I don't know, let's just chill! Let's just watch it, enjoy it, and that's it. [Let's] not tear people down and spread all the rumours and the lies, there's so much of it online."
Will Ella Ding be on Love Triangle?
Ding is narrating season two of the Stan Original series, however, fans have been wondering if they'll see her on camera later down the line.
Unfortunately for them, the former MAFS bride has confirmed that she won't be in front of the camera.
"It's a different role — I'm not the cast, I'm not amongst the drama or the experience. You won't be seeing me physically in the show," she said. "I'm just the voice of God apparently!"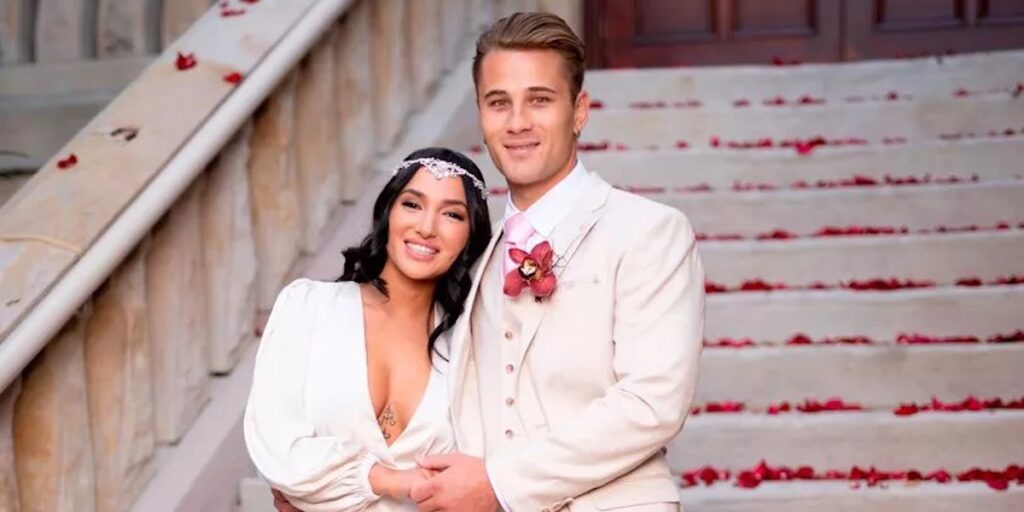 How can I watch Love Triangle?
Stan Original Dating Series, Love Triangle is exclusively available on the streaming platform. The first two episodes dropped on November on Thursday, October 5 and subsequent episodes are released each Thursday.
Stream Love Triangle season 2 on Stan.
Want to CHATTR with us? Follow us on Instagram and Facebook for more entertainment news.