It's episode 17 of The Voice Australia 2023 and time to crown the winner!
In case you missed it, Ezra Williams, Tarryn Stokes, Charlie Pittman and Ethan Beckton competed to win $100,000 in prize money and a recording contract with Universal Music Australia.
Before their own solo performances, each contestant performed with their Superstar Coach, Guy Sebastian, Rita Ora, Jason Derulo and Jessica Mauboy in what was truly a spectacular show.
Here's what happened during the episode.
Ezra Williams
Tarryn Stokes
Charlie Pittman
Ethan Beckton
The winner is crowned
After Australia voted, former backup singer and mum-of-two Tarryn was crowned the winner of The Voice Australia 2023.
The 40-year-old powerhouse was shocked after host Sonia Kruger announced the life-changing result.
Tarryn said: "It feels amazing, going from The Blinds to being in the Grand Finale and somehow believing that I can do this, it's just thanks to Rita for believing in me." 
Thrilled, Coach Rita replied: "Are you kidding me? You did this. You did this! It's just incredible, you're incredible, please answer my phone calls once in a while and just remember this is just the start. I'm so happy for you, well done Australia; thank you so much."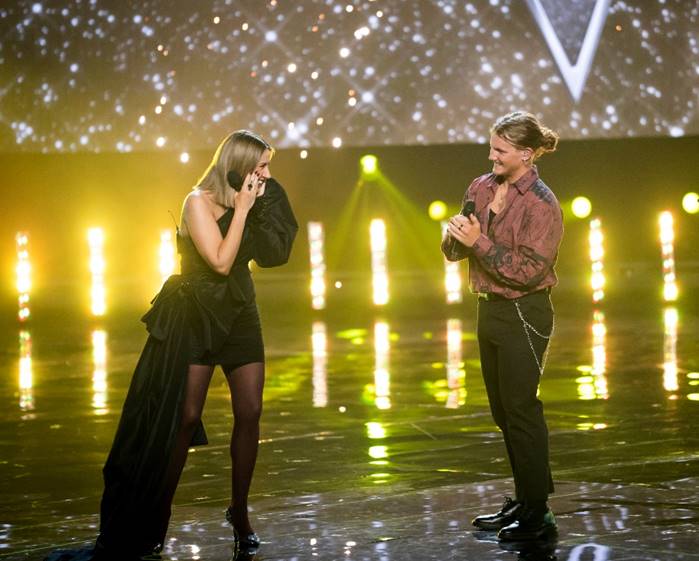 After the announcement, Tarryn performed her new single Nobody as her family, husband Paul and kids Archie, 4, and Quinn, 2, watched on.
You can download or stream it here.
Stream The Voice Australia 2023 on 7Plus.
Want to CHATTR with us? Follow us on Instagram and Facebook for more entertainment news.