Australian Idol 2023 continued on March 5 with live performances, as judges selected one song for each of the Top 10 contestants to perform.
Given four song choices, the contestants had to pick a song, without knowing which judge had chosen what.
Rose farmer Josh Hannan, 21, moved the audience by singing Forget Me by Lewis Capaldi, chosen by Amy Shark.
After his performance, Amy commended the Victorian for being consistently amazing, echoing Kyle Sandilands' comments that Josh was "radio ready".
Amali Dimond was given the choice of Break Free by Ariana Grande ft Zedd, Freya Ridings' Castles, Don't Be So Hard on Yourself by Jess Glynne and Titanium by Dave Guette ft Sia.
Ultimately, she chose Titanium, given to her by "Pop Queen" (lol) Harry Connick Jr.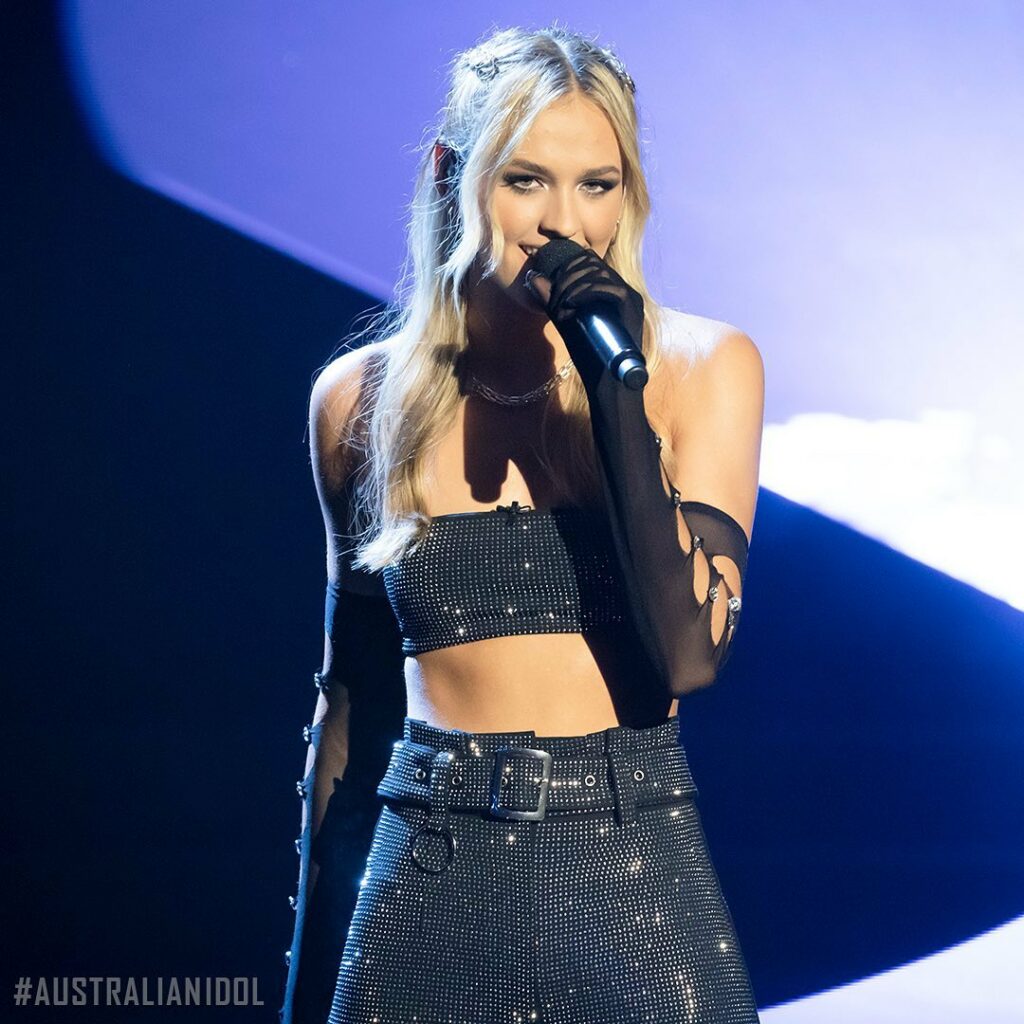 Anya Hynninen, 19, performed Back to Black, which Meghan Trainor chose, with the Made You Look singer saying, "she's back"!
"It was the best song choice you could have done," she said before adding: "You said I'm Anya. I'm 19… and you were emotional and powerful."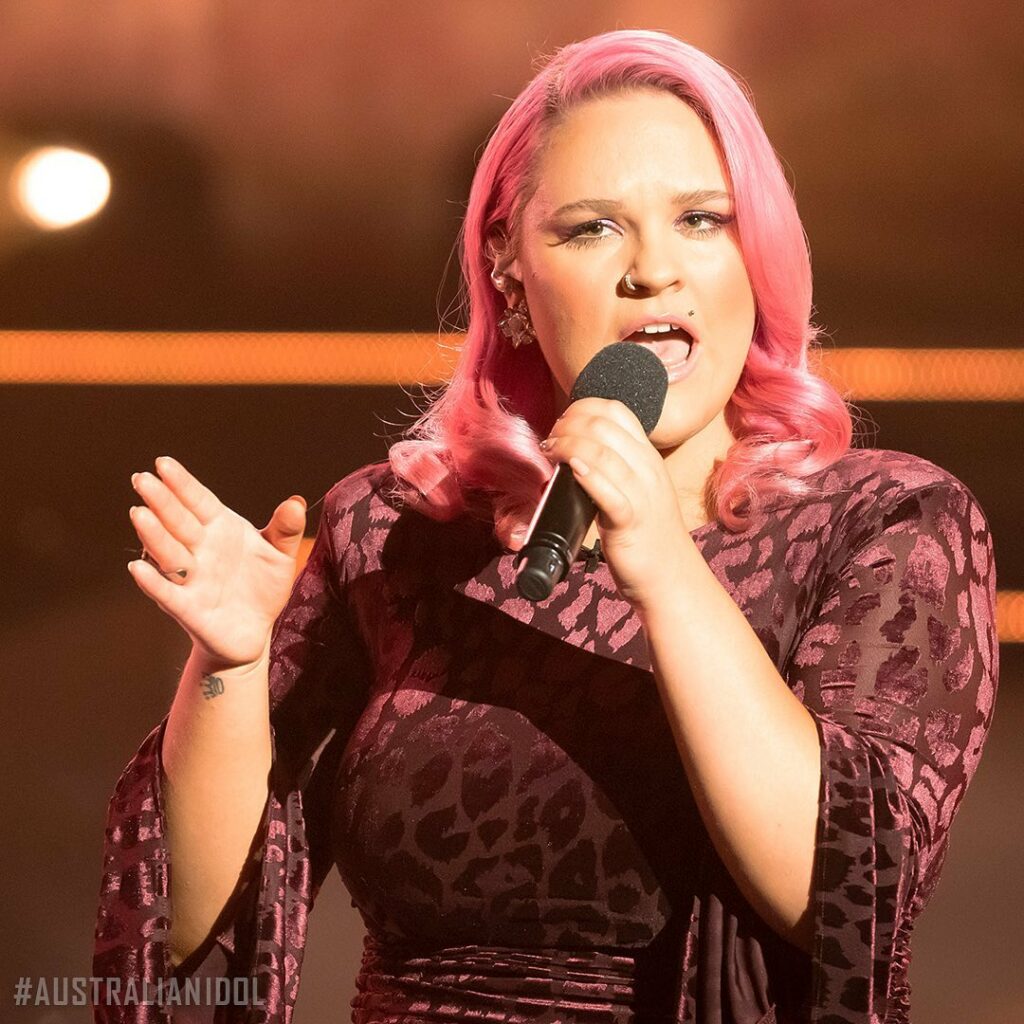 Far North Queensland student Royston Sagigi-Baira, 23, sang Amy's pick, I Won't Let You Go by James Morrison — a song that "meant everything" to him, especially because he sang it at his mother's funeral.
The judges praised him for showing his raw and vulnerable side, which resonated with the audience.
There was not a dry eye in the house when Royston's brother Richard surprised him by flying down to the show.
Angelina Curtis, whose family were in the audience cheering her on, chose As It Was by Harry Styles. She looked ethereal in green, playing the piano for the first time while performing.
Meghan chose the tune, while Harry said it "wasn't her best performance", and Kyle said she looked uncomfortable stepping away from the piano.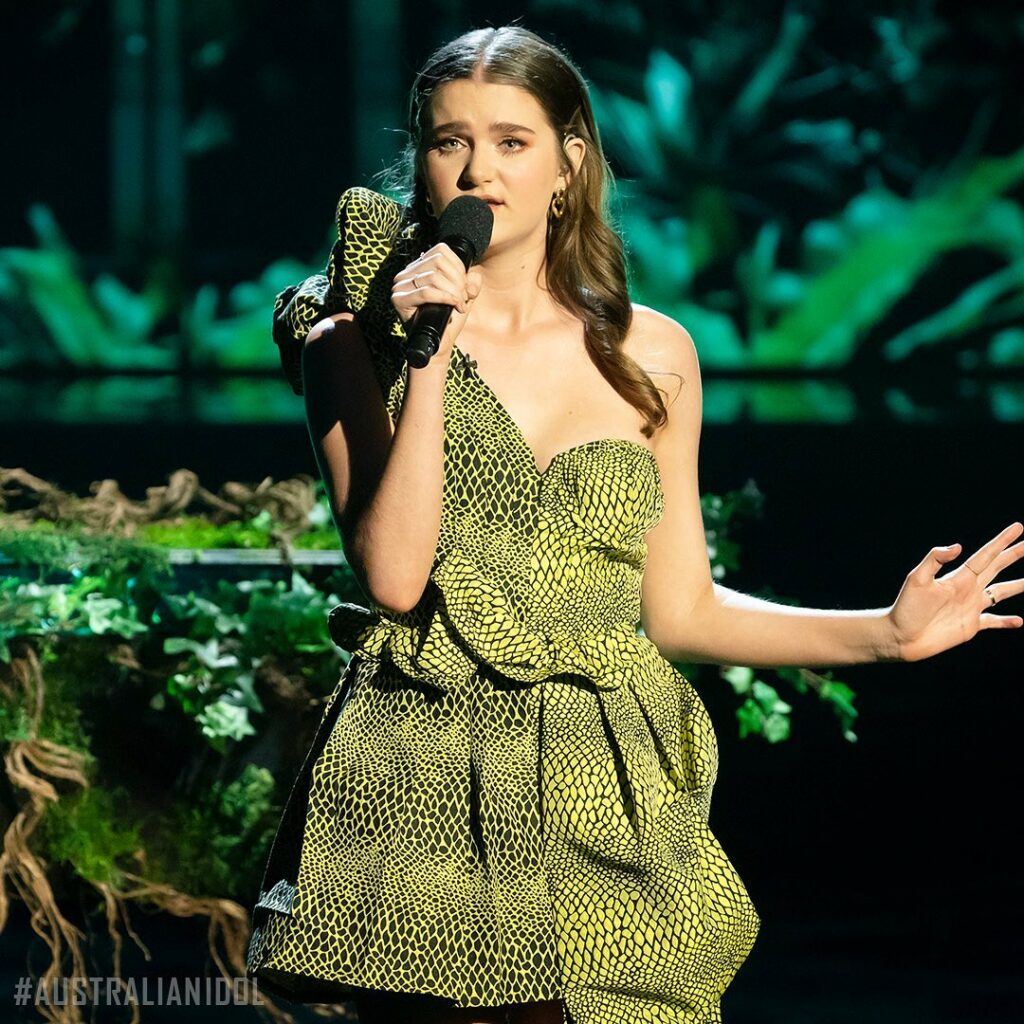 The pressure of the competition proved too much for Western Australia's Sash Seabourne, 25, as he performed Phil Collin's classic In The Air Tonight.
Meghan and Amy labelled his performance pitchy and underwhelming.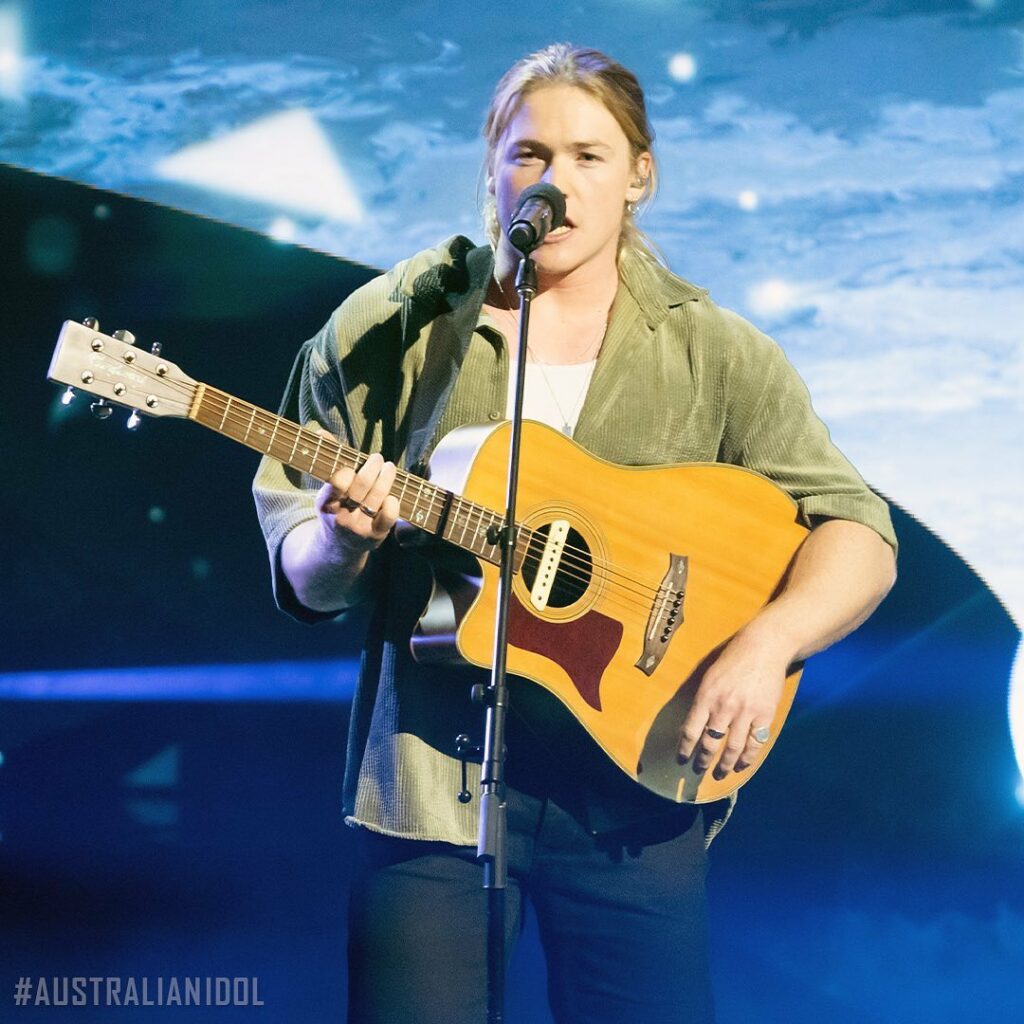 Noora H was sent straight to the Top 8 of Australian Idol
Placing in the bottom four last week, Noora H, 28, proved her place in the competition with a dazzling performance of The Voice Within by Christina Aguilera.
All four judges were left in awe by her astonishing performance, with Meghan stating it was her favourite performance of the competition.
All judges agreed to award Noora the save, advancing her to next week's Top 8 show.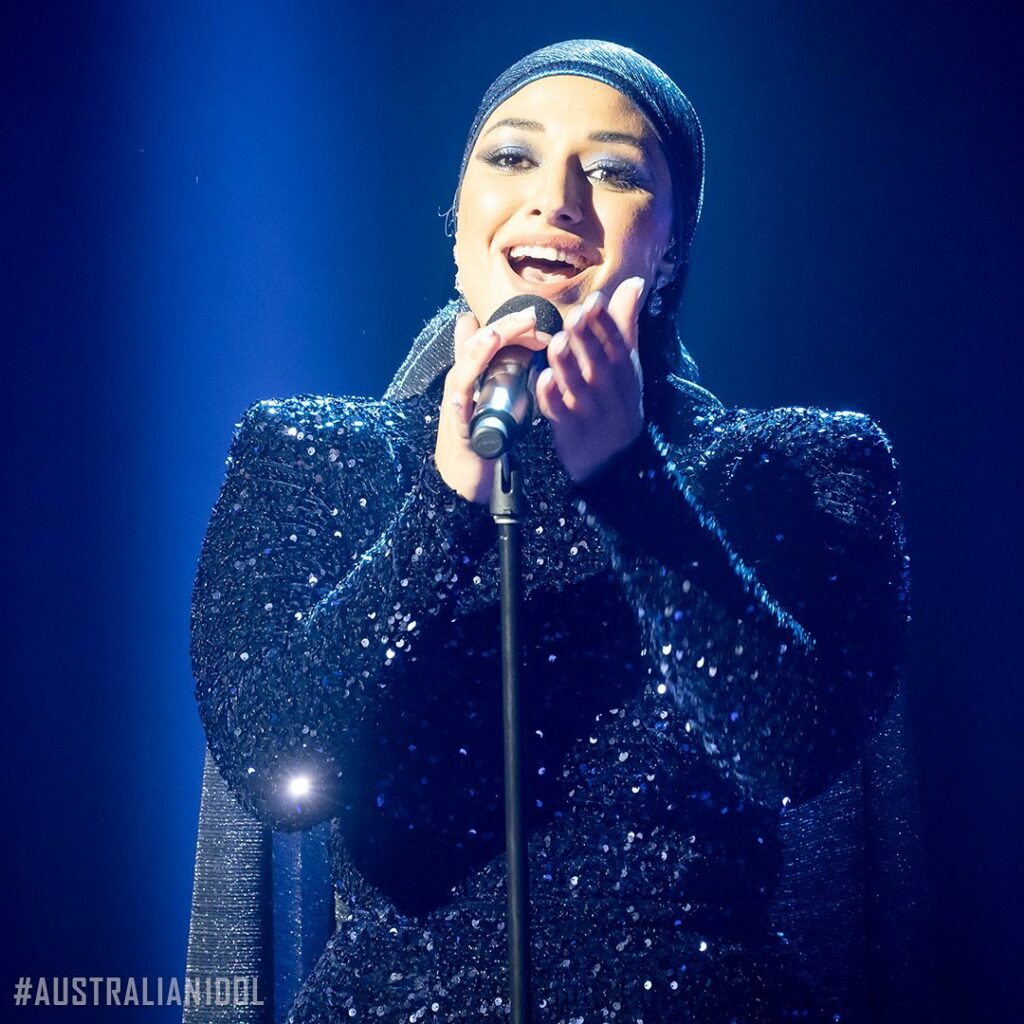 Proving he is a rock star in the making, Brisbane's Ben Sheehy, 24, performed Beggin' by Måneskin.
While Ben nailed the vocals, both Harry and Kyle critiqued his performance skills, Kyle likening his off-beat dancing to an awkward artificial intelligence cyborg.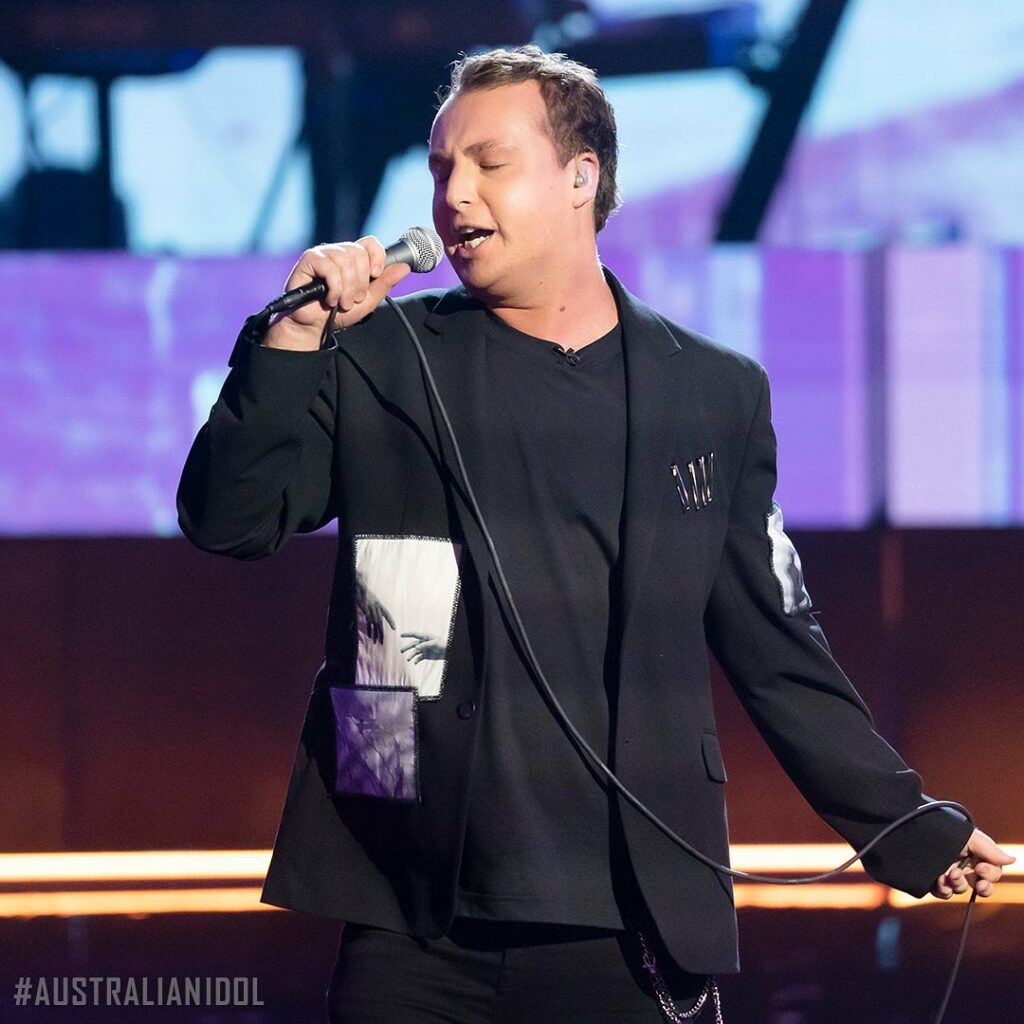 Harry Hayden, 18, was in the firing line again this week after singing Sam Sparro's Black and Gold.
Harry said he seemed crippled with nerves, while Kyle served up some home truths, stating Harry's skill level wasn't good enough for the competition.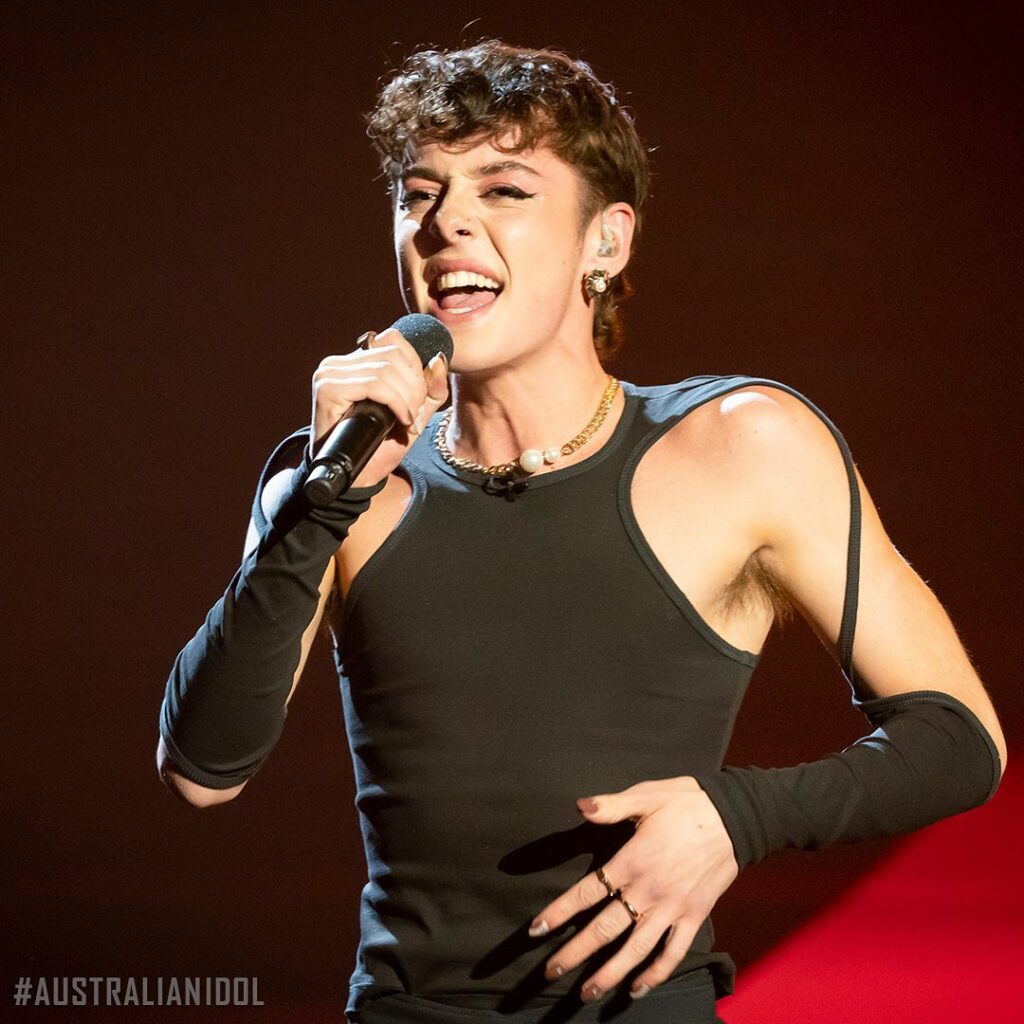 15-year-old Phoebe Stewart, who received last week's judges save, returned to the stage with a mesmerising, stripped-back rendition of ABBA's Dancing Queen.
Kyle Sandilands exclaimed Phoebe's performance was so good that the judges might as well crown her the winner of Australian Idol now.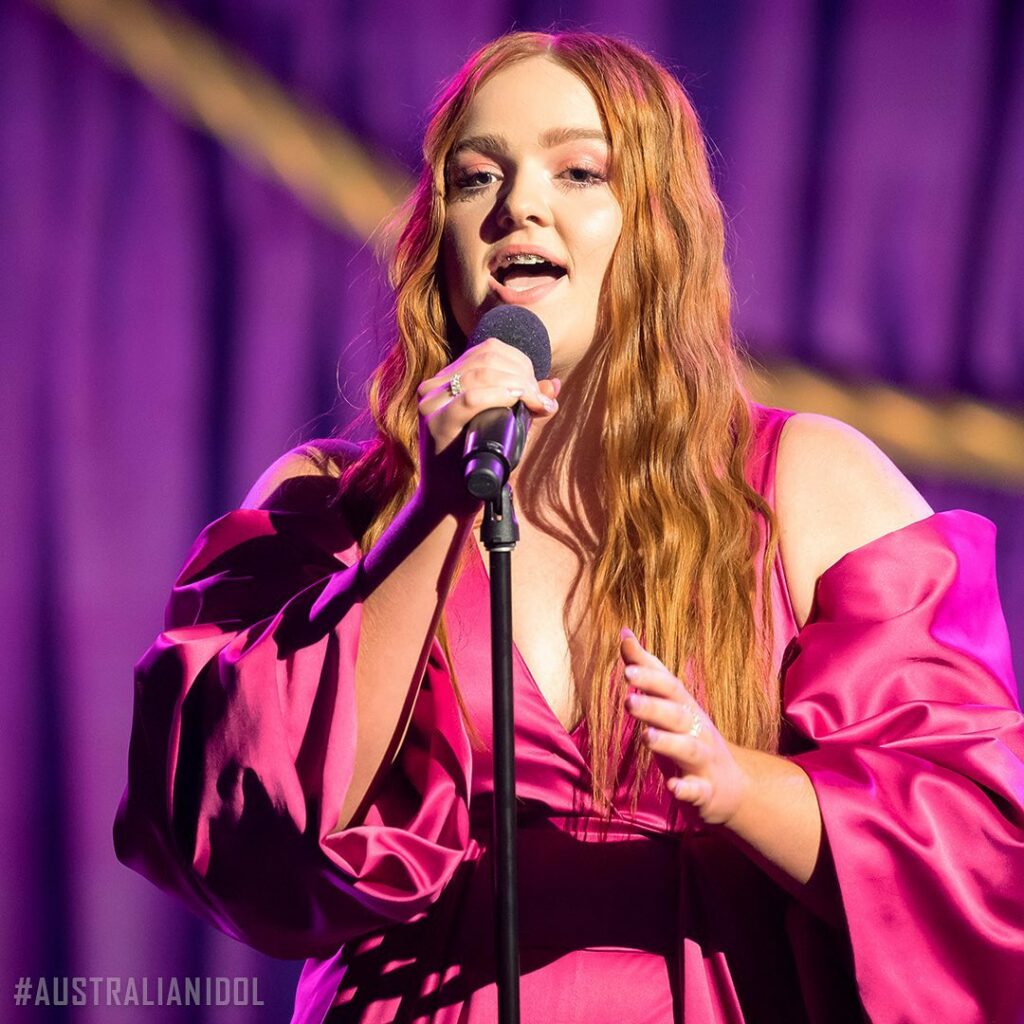 Australian Idol airs 7.00 pm Sunday and 7.30 pm Mondays on Channel 7 and 7plus.
Want to CHATTR with us? Follow us on Instagram and Facebook for more entertainment news.