Below Deck Mediterranean chief stew Tumi Mhlongo has some strong opinions about her cast-mates, and not all of them are favourable.
Previews suggest that Tumi and her stews, Kyle Viljoen and Natalya Scudder, will all come to blows this season. But, despite their heated arguments, Tumi believes that the two Below Deck Med alum are very similar.
"I just think it was just way too many big personalities on one boat. There's no way we could do that in real life, we probably wouldn't come out alive, to be honest," she said during an interview on Mediaweek and Chattr's The Entertainment Hotline Podcast.
"I think Natalia and Kyle are the same people truly in terms of big personalities and that's why they fight the way that they do. Maybe their approach is different but they're the same, in my opinion," she added.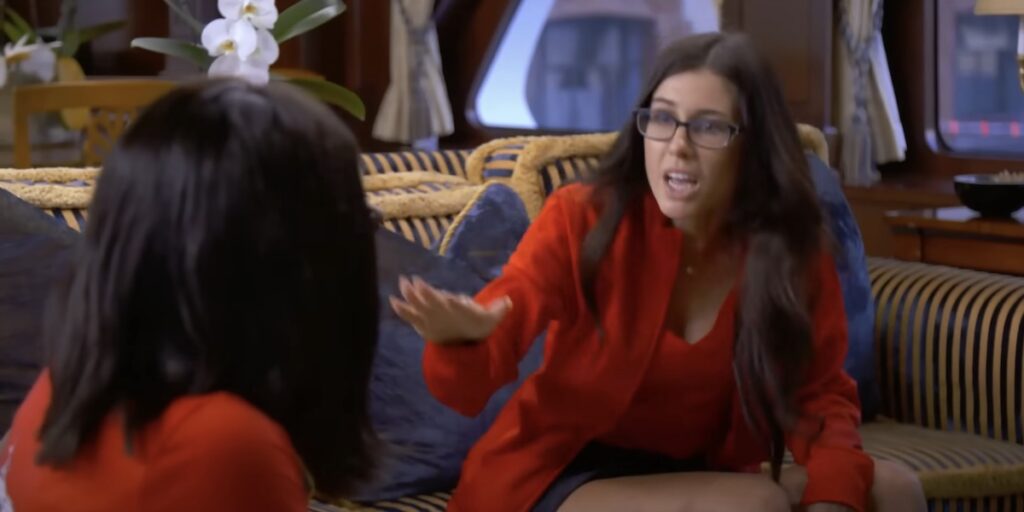 Would Tumi rather work with Kyle or Natalya?
Natalya started off the season as a temporary chief stew because Kyle and Tumi were stuck in immigration.
While it's been established that Tumi will be chief when she arrives, Kyle and Natayla's rank is TBD – which is especially interesting considering they were both joint stews in Below Deck Mediterranean season seven.
But, who would Tumi rather have as her 2IC?
"I'd have Kyle as second because he's not passive-aggressive in the way that he communicates," Tumi said.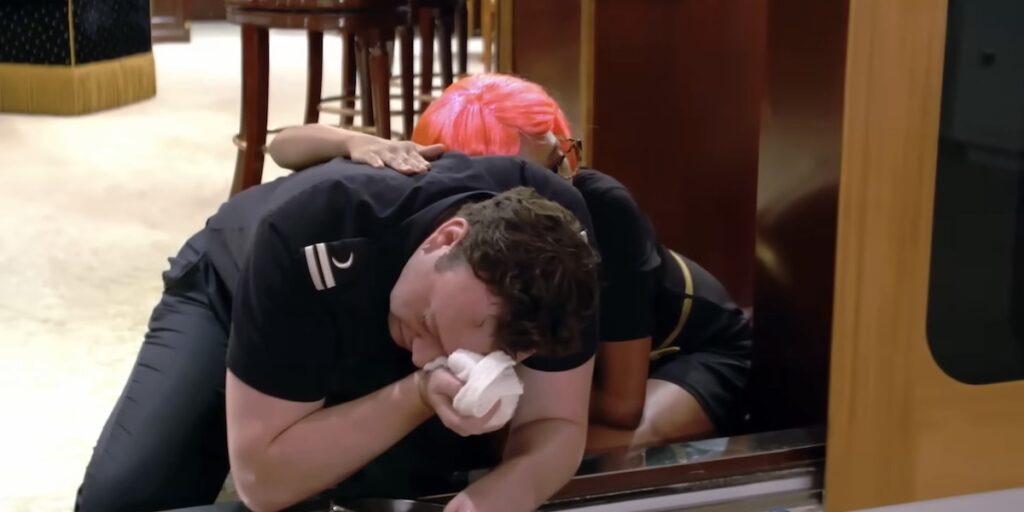 "Natalya I would love to have a second if we could communicate effectively because I think that we would be great in terms of table decor, her passion and her work ethic. But, I felt like Kyle is just easier to manage. Even though he's hyper-emotional, he's much easier to manage [than Natalya]."
Stream Below Deck Meditteranean season 8 on Hayu. New episodes drop weekly on Wednesdays.
Want to CHATTR with us? Follow us on Instagram and Facebook for more entertainment news.