Community star Joel McHale is starring in a brand-new comedy Animal Control on Binge.
The twelve-episode single-camera comedy follows a group of local animal control workers whose lives are complicated by the fact that animals are simple, but humans are not.
Created by Bob Fisher (Wedding Crashers), Rob Greenberg (The Moodys US), and Dan Sterling (The Interview), the series is set to be a hit and will premiere May 21, with all episodes dropping at once.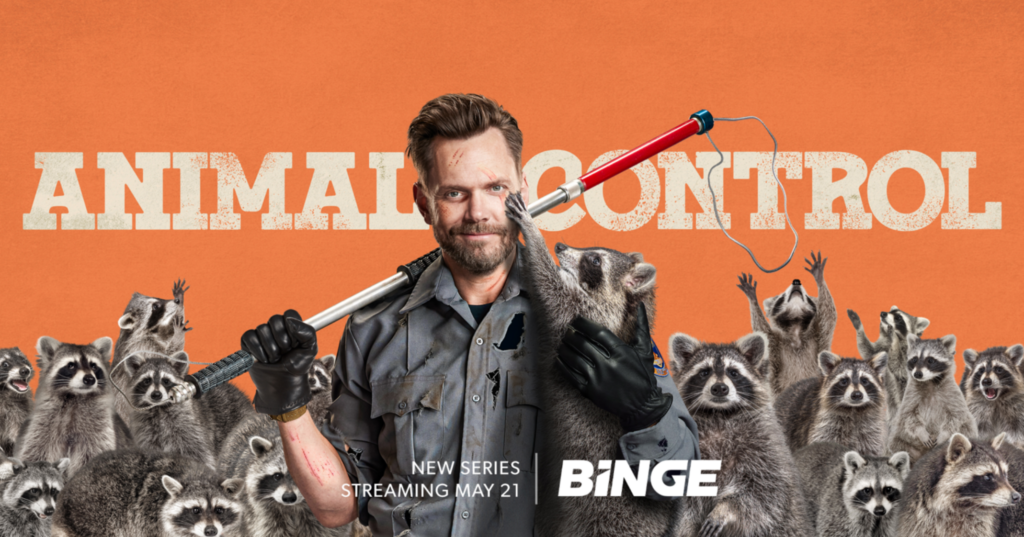 What is the official synopsis for Animal Control?
Leading the crew is Frank (McHale), an opinionated, eccentric animal control officer who may not have gone to college but is still the most well-read person in the room. In his past life as a cop, Frank tried to expose corruption in his department, but his efforts got him fired, leaving him cynical and curmudgeonly. Despite his rough exterior, he is blessed with an almost superhuman ability to understand animals.
Who is in the cast?
Joining McHale is Vella Lovell (Crazy Ex-Girlfriend), Ravi Patel (Meet the Patels) and New Zealand actress Grace Palmer (Home and Away).
Stream all episodes of Animal Control from May 21, only on Binge.
Want to CHATTR with us? Follow us on Instagram and Facebook for more entertainment news.