Anthony Mundine, Cassie Sainsbury and Tim Robards are just a few of the celebs making their debut as trainee soldiers in SAS Australia 2023.
A total of fourteen Australian recruits are transported to the Middle East and faced with a series of gnarly challenges, including being buried alive. The series premieres on Monday, October 9.
Where can I watch the trailer?
The first trailer shows chief instructor Ant Middleton blindfolding the group of celebrities and putting them through their paces. The short clip alone shows them jumping onto moving helicopters, racing across the top of speeding trains and launching live hand grenades.
You can watch it for yourself below.
Who's in SAS Australia 2023?
14 recruits are taking part in SAS Australia season four, and you can check out the full cast below.
Abbey Holmes, 32 – AFL Field Commentator
Anthony Mundine, 47 – World Champion Boxer
Boyd Cordner, 30 – Retired NRL Star
Cassie Sainsbury, 28 – Convicted Drug Smuggler
Dr Craig Challen, 57 – Thai Cave Rescue Hero
Craig McLachlan, 57 – Actor
Jason Akermanis, 46 – AFL Hall of Famer
Lindy Klim, 45 – Balinese Princess
Mahalia Murphy, 29 – International Rugby Star
Matthew Mitcham, 35 – Olympic Gold Diver
Peter Bol, 29 – Olympic Runner
Stephanie Rice, 34 – Olympic Gold Swimmer
Tim Robards, 40 – OG Bachelor
Zima Anderson, 25 – Actor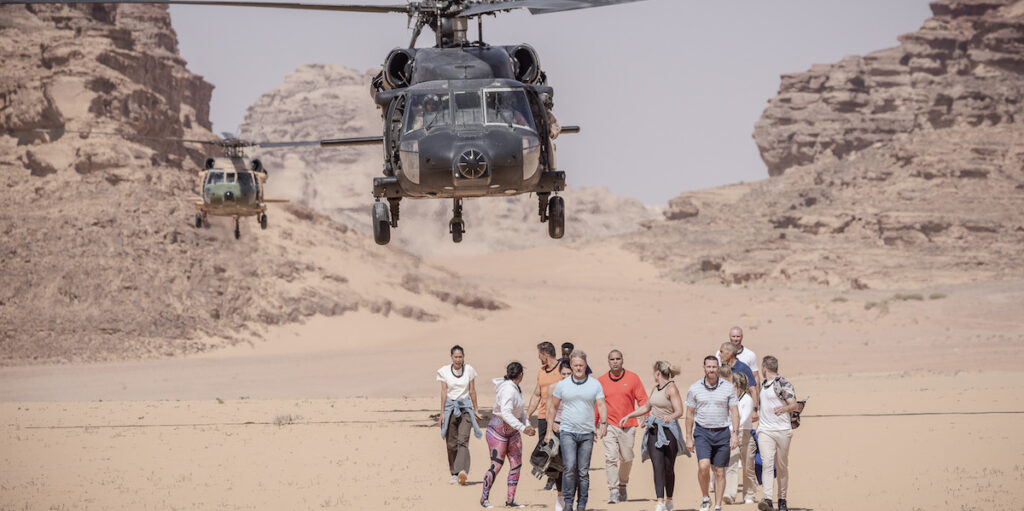 Who won SAS Australia 2022?
The format of SAS Australia doesn't necessarily have a winner. Instead, the show puts celebrities through various gruelling challenges and only those who pass all of the tests are considered recruits.
In 2021, Millie Boyle, Darius Boyd and Riana Crehan successfully completed all the challenges and in 2022, only Sam Burgess made it through to the end.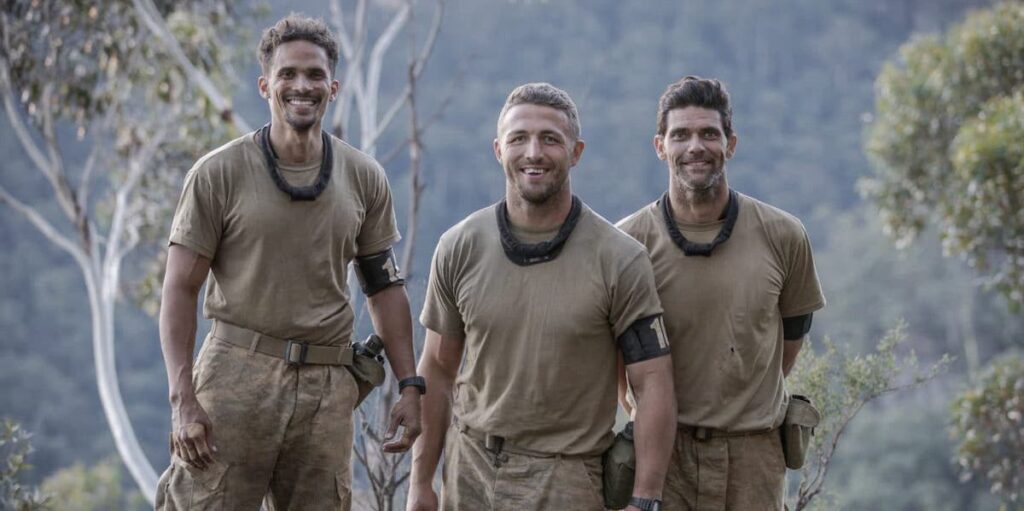 Because of their celebrity status, the contestants are actually paid for their time on the show – even if they don't make it to the end.
Bra boy Koby Abberton, who made it part way through the season of SAS Australia in 2021, revealed that he was paid $100,000 to take part. Meanwhile, it was widely reported that Burgess received between $150,000 and $200,000 for his time on the show.
SAS Australia 2023 will air on October 9 on 7 and 7Plus.
Want to CHATTR with us? Follow us on Instagram and Facebook for more entertainment news.