Stan Original Series Totally Completely Fine follows a 20-something, who is indeed, not totally, completely fine.
The six-part series was created by The Great's Gretel Vella and is led by New Zealand actress Thomasin McKenzie (JoJo Rabbit).
Here's everything you need to know about Totally Completely Fine.
When does it premiere?
The series will drop on April 20 on Stan with all episodes premiering at once. Binge sesh, anyone?!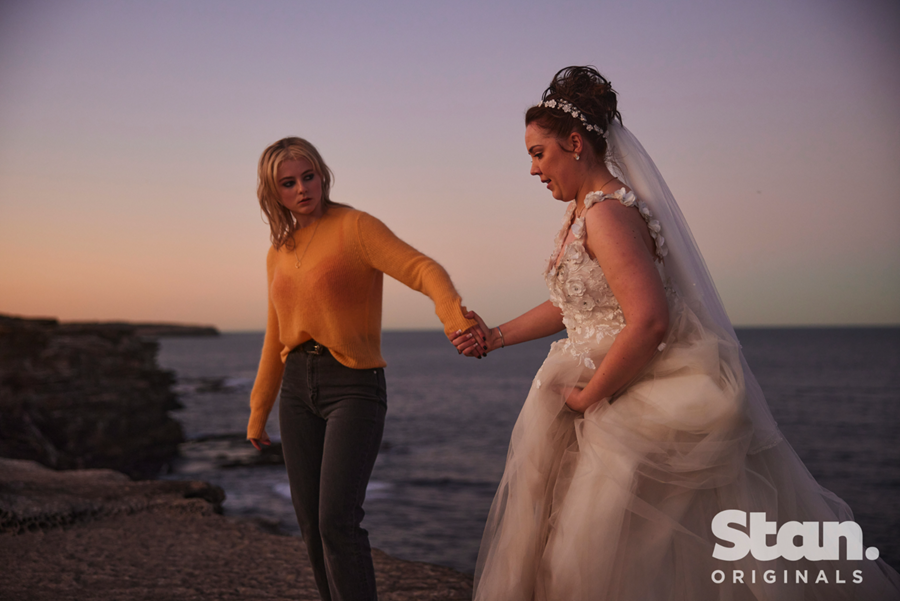 What is Totally Completely Fine about?
Official Synopsis: The series follows 20-something Vivian Cunningham (McKenzie), whose life is in free fall. She can't pay her bills, she's living in a decrepit share house, and she likes alcohol more than she likes herself.
Last week she accidentally burnt down her brother's food truck and this week she's inherited her grandfather's house on the edge of a cliff face.
Soon, Vivian realises that the waterfront shack she's inherited isn't just a home – it's a known suicide site, and her grandfather used to try and save every lost soul that passed through. Suddenly, Vivian is talking people away from the ledge, and strangely enough, they're responding to her chaotic, nihilistic brand of psychology.
Maybe, just maybe, in saving these people, she'll slowly start to save herself?
Who is in the cast?
Alongside McKenzie, the series stars Devon Terrell (Rap Shit,), Brandon McClelland (The Other Guy), Rowan Witt (Spreadsheet), Contessa Treffone (Doctor Doctor), James Sweeny (Home and Away), Max Crean (Mystic) and Brigid Zengeni (The Good Liar).
Is there a trailer?
There certainly is! Check it out below!
If you or someone you know needs more information, please contact Lifeline on 13 11 14 or the Kids Helpline on 1800 551 800.
The Stan Original Series Totally Completely Fine premieres April 20, all episodes at once and only on Stan. 
Want to CHATTR with us? Follow us on Instagram and Facebook for more entertainment news.