We're warning you. If you were born before 1995, this news is about to blow your goddamn mind because director Judd Apatow released a BTS pic from his 2007 film Knocked Up and the caption was nothing short of mind-blowing.
In case you've forgotten the premise of the film, let us re-introduce you. The story followed the repercussions of a drunken one-night stand between a slacker (Seth Rogen) and a recently promoted media personality (Katherine Heigl) that resulted in an unintended pregnancy. The film also had an all-star cast including Jonah Hill, Jason Segel, Paul Rudd, Jay Baruchel, Leslie Mann and Martin Starr.
In fact, the story was loosely based upon Mann and Apatow who are married IRL and the birth of their daughter, Maude, who not only starred in the film with her sister Iris, but has found huge success in Euphoria.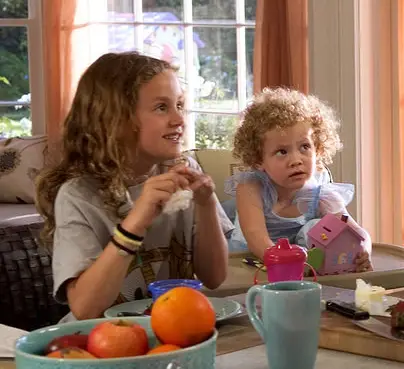 At the time of its release, the film garnered a cult following and was a box office hit, particularly due to the success of Apatow's 40 Year Old Virgin, which made Steve Carell a household name.
Cut to May 2023 and the film is now 16 years old. Firstly, how?! And secondly… we're crying into our mid-morning coffee.
On May 1, Apatow shared a pic with the caption: "That baby is 17."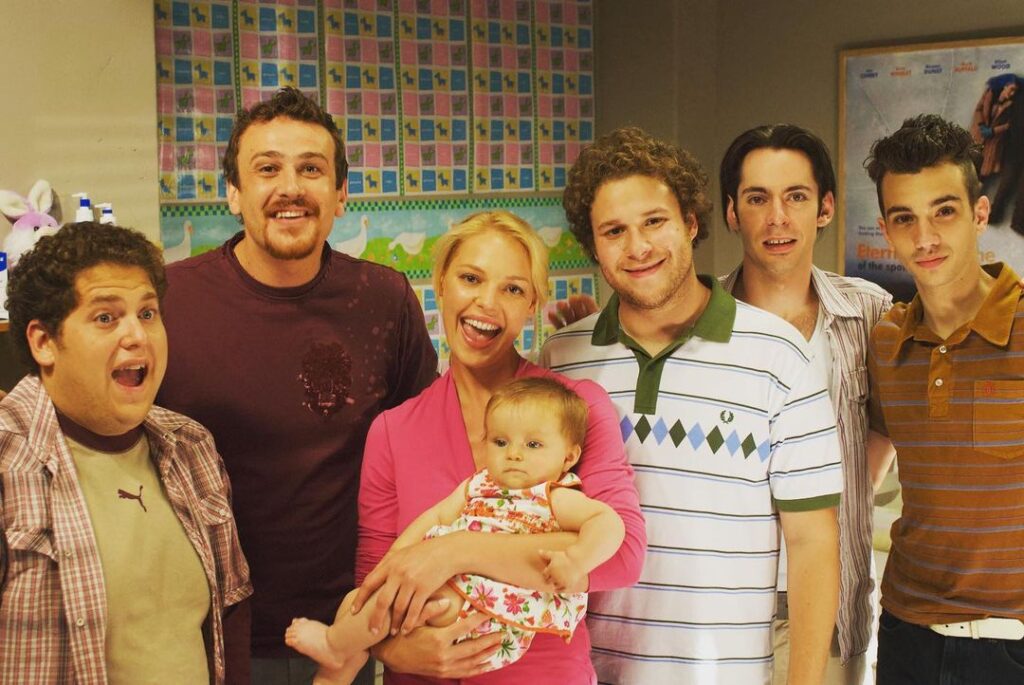 While you may think he's not done the math, the baby was clearly one at the time of filming, making her 17 now.
We've searched high and low trying to figure out who this kid is, but alas, no such luck! She's probably a TikToker now…
Fans and celebrities flocked to the comments section
At the time of publication, the post had garnered 92k likes with famous celebrities and fans commenting on the post.
"Damn, I'm old," cast member Starr said while Full House alum John Stamos hilariously added: "Which one?"
Rogen wrote a simple "oh no", while Starr's co-star in Party Down Adam Scott said: "Wow".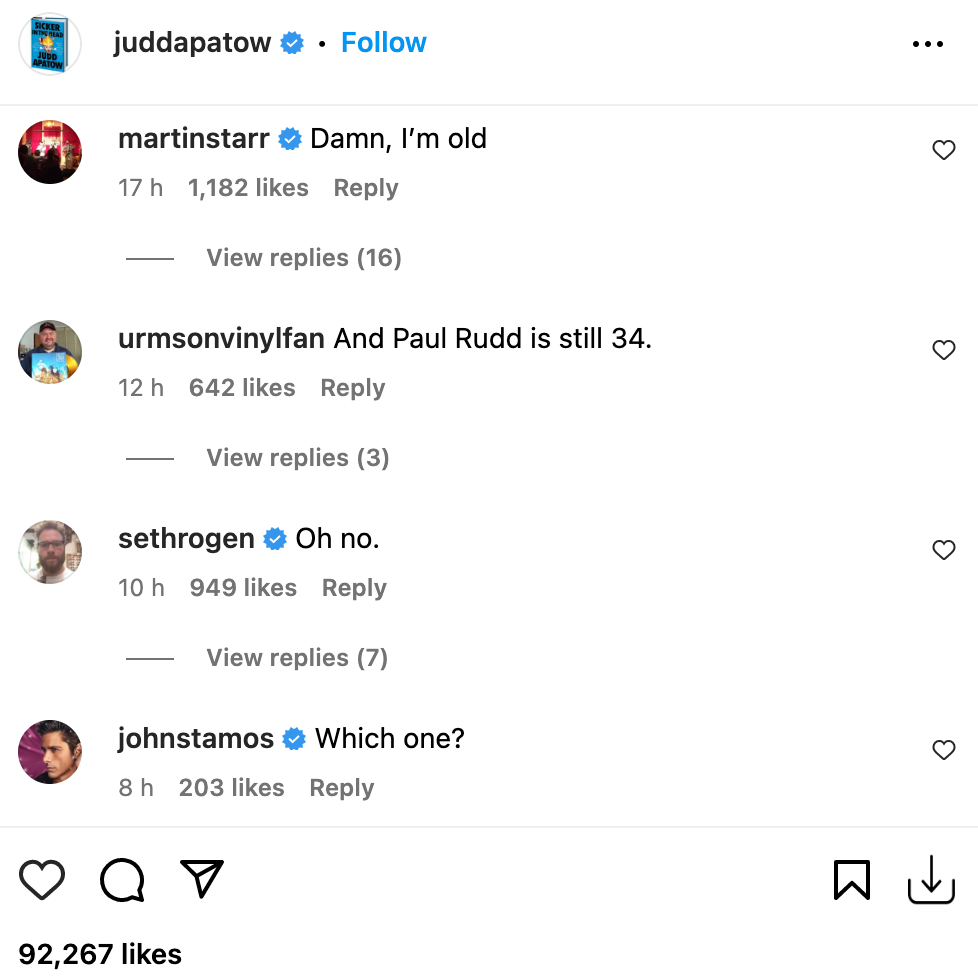 "And Paul Rudd is still 34," a fan commented while another said: "My arthritis just started to act up right as I read the caption." Lol!
Here's hoping we can get all these legends in a room once more and that we can find out what they baby is doing now!
Want to CHATTR with us? Follow us on Instagram and Facebook for more entertainment news.