It's time to think of the happiest things! Disney+'s live-action reimagining of Peter Pan & Wendy is coming.
On March 2, a stunning trailer for the film was revealed and along with it — a highly-anticipated release date!
Following the classic story of Peter Pan, Wendy Darling and the Lost Boys of Neverland — the adaptation will be released on April 28, 2023, exclusively on Disney+. Just in time for the original animated film's 70th anniversary!
What is Peter Pan and Wendy about?
Peter Pan & Wendy introduces Wendy Darling (Ever Anderson), a young girl afraid to leave her childhood home behind, who meets Peter Pan (Alexander Molony), a boy who refuses to grow up.
Alongside her brothers and a tiny fairy, Tinker Bell (Yara Shahidi), she travels with Peter to the magical world of Neverland. There, she encounters an evil pirate captain, Captain Hook (Jude Law), and embarks on a thrilling and dangerous adventure that will change her life forever.
Who stars in Peter Pan & Wendy
Alongside a completely unrecognisable Law and stars Molony, Anderson and Shahidi, the film also features Alyssa Wapanatâhk, Joshua Pickering, Jacobi Jupe, Molly Parker, Alan Tudyk, and Jim Gaffigan.
Who are the creative team behind Peter Pan & Wendy?
The magical movie was directed by David Lowery with a screenplay adapted by David Lowery and Toby Halbrooks.
"We set out to craft a film that honours both the original J.M. Barrie text and Walt Disney's animated adaptation," director/co-writer Lowery said in a statement.
"We wanted to invigorate our retelling with emotional sincerity, an open heart and a grand yearning for adventure."
He continued: "Hundreds of incredible artists spent many years bringing this film to the screen. I'm excited for audiences to see their work, to go on this ride and to rediscover an evergreen tale from a new perspective."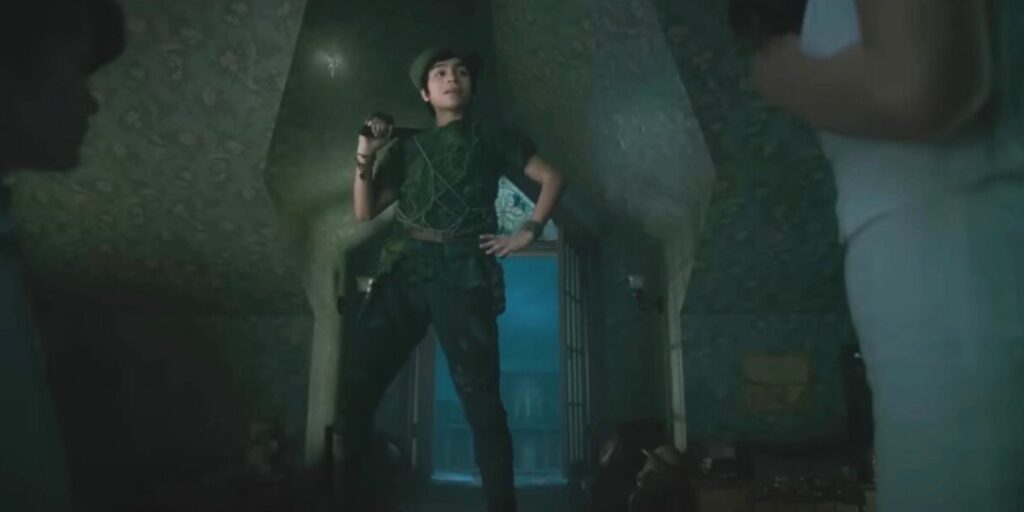 Peter Pan & Wendy will begin streaming April 28, 2023, exclusively on Disney+.
Want to CHATTR with us? Follow us on Instagram and Facebook for more entertainment news.