Married at First Sight Australia 2023's Caitlin McConville is a self-deprecating "relationship girl" who admits to falling very hard, very fast — but always with the wrong men.
The makeup artist — who waves her magic brush by day — also works as a nightclub host, so is always surrounded by people.
But, even though her life looks pretty glam, she is a true introvert/extrovert and loves being at home.
According to her official Nine bio, the 27-year-old Queenslander would rather hang at home playing video games with her dad and her cut.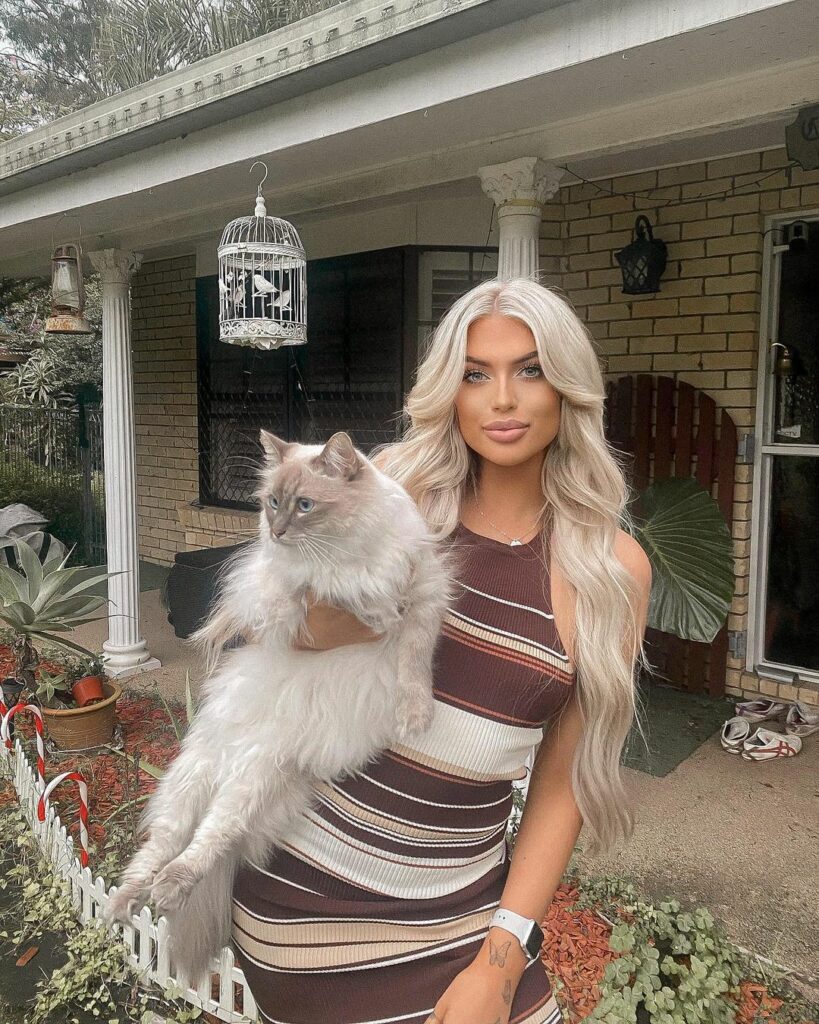 Caitlin has some high standards — probably from years of attracting the bad boys — and is now unwilling to settle for anything less than she deserves.
However, while she expects a certain love in her life, she has struggled to find Mr Right.
Rather than date "douchebags with big egos", Caitlin lives the solo life, however, she is now looking for the experts to intervene.
You can follow Caitlin on Instagram here.
Watch Married At First Sight from Sunday – Wednesday on Nine and 9Now.
Want to CHATTR with us? Follow us on Instagram and Facebook for more entertainment news.