Well, it looks like Season 3 of CW's The Flash is about to become a little bit more magical with the addition of a new cast member: none other than Harry Potter's own Tom Felton!
A few days ago, the television website TV Line confirmed Felton's role in The Flash as a series regular, assumed to be debuting early in season 3. While the details of his role in the show have been kept under wraps, it has been revealed that his character's name will be Julian Dorn, another crime scene analyst of the Central City Police Department, the same department as the show's lead, Barry (AKA The Flash), and someone who "suspects that there is more to Barry than his good guy reputation."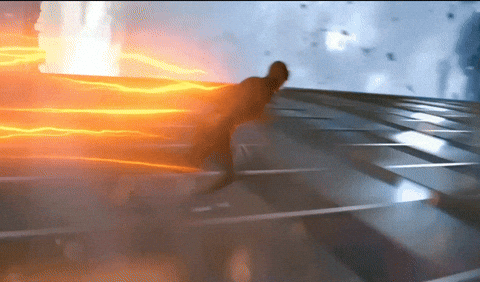 Readers will certainly know Felton for his role as Draco Malfoy, an antagonist in the Harry Potter franchise. Since then, Felton has appeared in several TV shows, namely season 1 of Murder In The First.
This news comes a month after the shocking events of The Flash's season 2 finale and a week after the show's front-runner, Greg Berlanti, confirmed that the third season will be based on the hit DC Comics storyline, Flashpoint, giving the comics community multiple nerdgasms in the process.
For readers unfamiliar with Flashpoint, it was a 2011 DC Comics event in which The Flash went back in time and prevented his mother's murder, only to return to a war-torn future in which he never received his powers. This storyline was pivotal in rebooting the DC Comics Universe and Berlanti has expressed his desire to stay faithful to the comic, but put his own spin on it to keep things interesting. 
This is the third tidbit of news to come from the show, along with news that Violette Bean and Tom Cavanaugh (Who play the characters Jesse Quick and Harrison Wells respectively) will be returning to the show and confirmation that The Flash will be a part of an upcoming crossover episode/s alongside CW's Arrow, Legends of Tomorrow and Supergirl, which the company just aquired the rights to.
With all these castings, character returns and adaptations, one thing is for sure: The Flash season 3 is going to be spell-binding (pun intended).