3 minutes to read
With Fantastic Beasts and Where to Find Them a mere five months away now, we were treated to a great little featurette trailer the other day which gave us a tiny bit more insight into this new era of magic, our new hero wizard, and of course, the magical creatures themselves!
And even better, our queen has spoken! JK Rowling herself appeared in the trailer to impart some knowledge about this new wizard stepping up as the main character, Newt Scamander. In keeping with the previous Harry Potter books, JK is quick to let us know that her heroes "are always people who feel themselves … stigmatised or other-ed" and that this has always been at the very heart of most of her writing. And we'll definitely see glimpses of that as her English wizard steps foot on American soil for the first time.
We also get a good impression of the "backwards" relations between magical and non-magical folk in the States. Once more, the political and societal rules of the wizarding world seems to parallel that of the real world, this time that of the 1920s.
Ok let's get to the real excitement of the trailer: the goddamn magical creatures! Previous trailers have hinted at the elusive inhabitants of Scamander's suitcase. But this time round we got to see four little critters: a small tree-dwelling Bowtruckle, a too-cute-for-words animal called a Niffler, a mysterious silver egg that is about to hatch, and a previously unheard of creature, the Swooping Evil! (Daunting name!)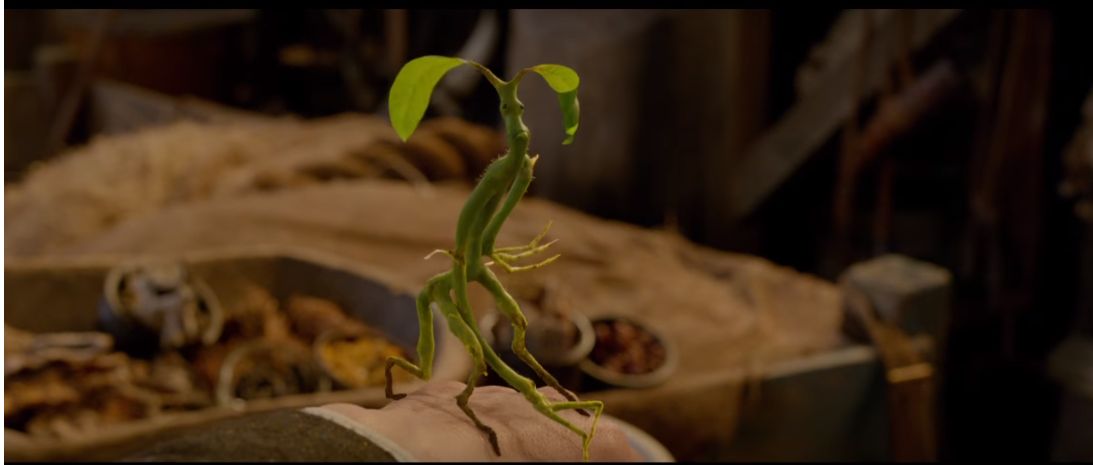 Of course, fans of the books will recognise the Bowtruckle and Niffler already but it's incredible to see them fully formed and lifted off the page. While these smaller magical creatures didn't make it into the previous films to our dismay, now is their time to shine! And now that I've seen a Niffler: one, I want one. Right now. And two, that scene in the book where Lee Jordan and the Weasley twins smuggle Nifflers' into Umbridge's office just got a whole lot funnier!
So whip out your copy of Fantastic Beasts, brush up on some of the new creatures and get ready for November. It'll be here before you know it!
Check out my previous Fantastic Beasts nerdgasm!