This year has forced us all to spend ample time at home, and if you're like most, studying or working from home, then you've most likely spent lots more time in bed. From taking – important – Zoom meetings, to binging Netflix, reading a good book, or cuddling with your significant other. Having a good mattress is more important than ever before.
With this in mind, I spent many late nights scouring the web, online night shopping (when I should have been sleeping), and adding dream items to my cart and inevitably never checking out. This is how I came across Emma, Europe's most awarded mattress.
The great thing about their mattresses is you can test it for up to 100 nights from the comfort of your home and if it's not quite right, you can send it back free of charge and get a full refund! Which is great for someone on the fence about purchasing. What's more, each Emma Original Mattress comes with a 10-year warranty on the dimensional stability and durability of the mattress core.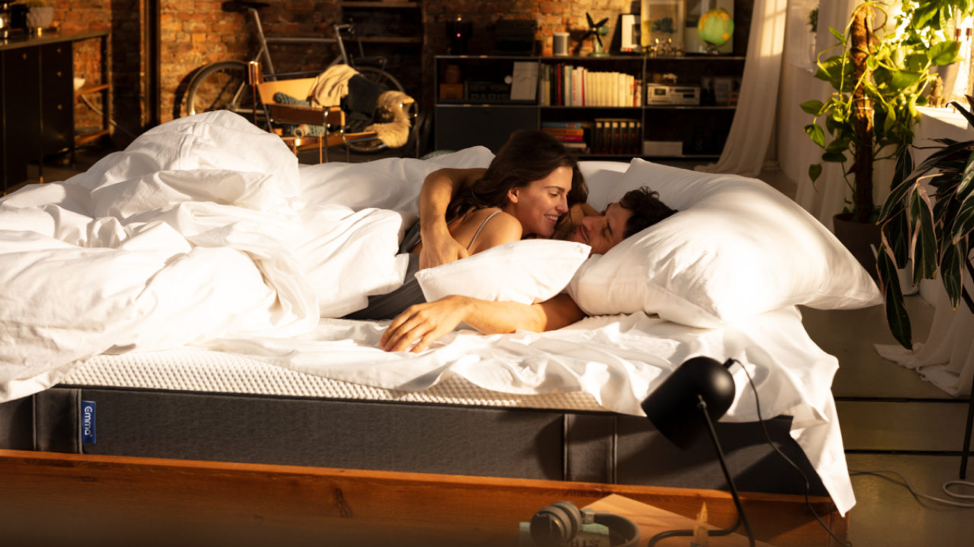 The mattress, made of eco-friendly foam, is kind to the environment and to your sleep. The breathable foam wicks away moisture and stops you from overheating (perfect for out upcoming Aussie summer months). It's also wonderfully bouncy, yet features zero partner disturbance technology for sweet slumbers every night. Truly, a dream come true!
Now I've come across several mattresses before, but never splurged on one, having been a broke uni student, and then a fresh graduate entering the workforce. But, like I said before, when you add up all the hours you spend in your bed it's so worth it.
Benjamin Quiroga-Rivera, British Co-Founder of Emma Mattress said: "Considering we spend over a third of our lives sleeping or in bed, it's vital that the mattress you choose is not only comfortable but also offers a significant amount of support. We have every confidence that Emma is going to be a top pick for Australians searching for a restful sleep at an affordable price, and winning equal first place from the CHOICE Recommended seals simply proves our position in Australia."
I've read somewhere "you should only use your bed for sex and sleep", but let's be honest, we're using our beds nowadays for a lot more than that. We need to come up with a new term for couch potato because we're generally doing more from beds, whether the experts like it or not.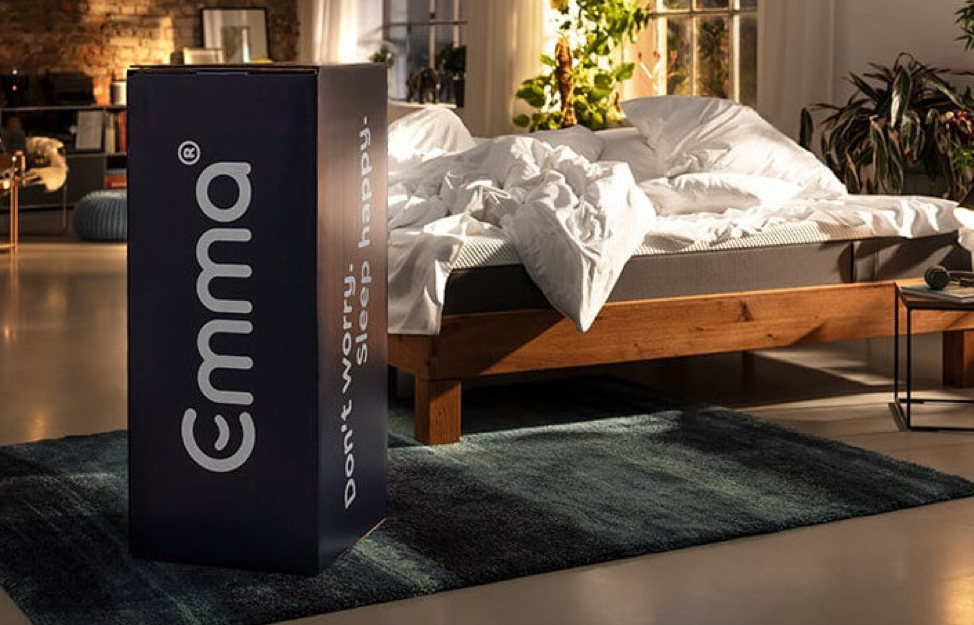 In stressful times sleep is so important. Understandably, COVID has created a lot of additional stress for people, and with no end in sight and massive shifts for individuals in their daily routines — a good night's rest can be difficult to achieve. Sleep expert Dr Verena Senn says: "2020 has been the year of a bad night's sleep. Data from analytics website SEMrush showed a 20 per cent increase in Australians searching for solutions to combat poor sleep this year, particularly for those with partners as searches for 'couples sleeping positions' spiked 182 per cent."
Dr Senn went on to say: "The trend of depriving yourself of sleep is no longer in fashion. Instead, sleep has become a trending status symbol: the more you get from it, the better." Which is good news for us, and essential for a well-functioning immune system.
Some of Dr Senn's simple tips to do to set yourself up for a good night's sleep are putting down the phone and saying no to "just one more" episode before bed! Emitting as much blue light as possible that can interfere with sleep. Setting up a strong sleep infrastructure to give yourself the best chance of a good night's sleep is a must, this includes a good quality mattress and bedding.
So it's no surprise that a great mattress will prevent you from counting sheep and instead, getting in between the sheets to great night sleep, with Emma.