We're now six weeks into a mammoth federal election campaign, one of our longest on record. With such a drawn out campaign, everyone from voters to politicians are starting to exhibit some election fatigue.
So when Sammy J's Playground Politics first aired on Monday June 13, it was a breath of fresh air for everyone. A hilarious cross between Playschool and the ABC's veteran political program Insiders, the online series subtly makes fun of current Aussie politics with a healthy dose of childish humour. If Sammy J isn't playing with his good pal Average Voter, he's setting up miniature Q&A play sets, baking minority government cakes, or explaining that sometimes you have to "compromise your core beliefs to placate the hard right of a party."
Australian television has a long tradition of satirising the country's politicians. During the noughties The Chaser team became infamous for their pranks and humorous jabs at politicians, while shows like The Weekly with Charlie Pickering and Shaun Micallef's Mad as Hell have filled the satirical niche more recently.
Yet Sammy J brings something new to the political satire platform. Best known for his stand-up comedy routines with his puppet partner Randy, Sammy J's friendly voice and dorky good looks make it easy to forget he's not a full-time children's entertainer. Catchy musical numbers have always been a part of Sammy J and Randy's routine though, so perhaps it's no wonder Sammy J fits so well into his role in Playground Politics.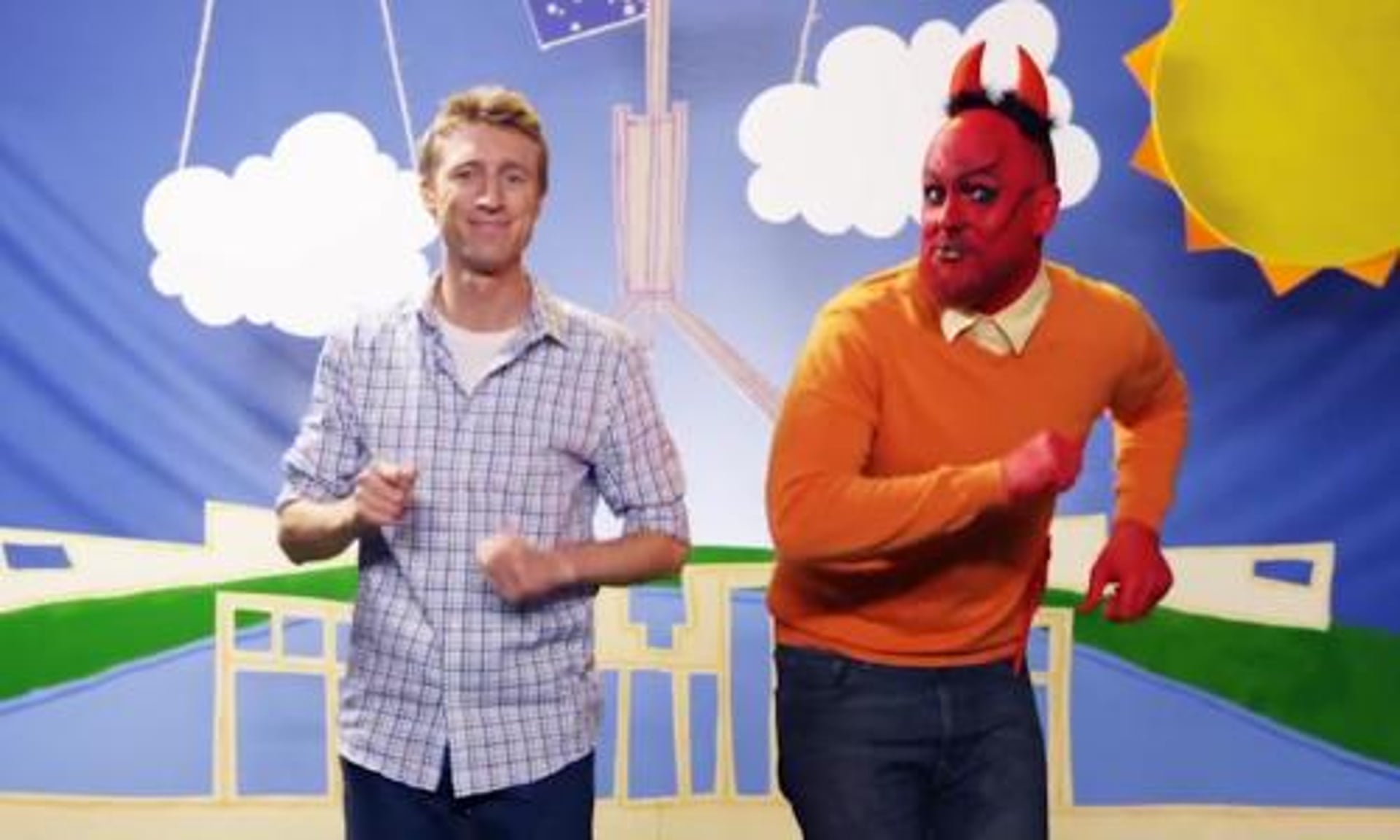 To be honest, however, it's slightly worrying how easily current election issues fit into the narrative of children's television programming. You'll laugh when Sammy J invites you to make housing bubbles with him (all you need is low interest rates, rampant negative gearing and the tears of a first home buyer), and then cry a little over the truth of it. As Sammy J puts it,
"There's never been a more exciting time to be a small fabric doll that strongly resembles Malcolm Turnbull."
Sammy J's Playground Politics airs at 5pm on ABC iview every Monday-Friday until the election on July 2.