FBoy Island Australia 2023 is not Benny's first TV rodeo, managing to keep his former reality stint under wraps, until now.
Unlike co-star Sean, who was outed during the series for being on another dating game show with prize money up for grabs, the British funnyman was also on a dating show, although the prize was a date!
Benny appeared in season five of the Aussie dating show First Dates last year and during an interview for the series, admitted that he had never been on a date before.
"I'm Benny, I'm 30 years old and I'm a DJ. So, I've actually had no dating history previously, unfortunately," he said in his intro clip.
"It's very hard in this day and era because everything is just done through social media. Unfortunately, I'm not much of an online dater."
Look, we can't argue with that as he clearly seems to opt to look for love on reality shows over Hinge.
SNEAK PEEK: We've got a First Date first… It's Benny's first EVER date! ❤️ #FirstDatesAU pic.twitter.com/mTaHb8bc26

— Channel 10 (@Channel10AU) March 3, 2022
During a chat with a bartender, Benny reiterated that he'd never been on a date before.
"I don't know if I've been nervous about it, or I don't know if I've been scared but it's just something that I haven't really embarked on to do just yet," he explained.
Considering that Benny was 30 when First Dates was filmed, and 31 when FBoy Island was filmed, it all but confirms that he's never been in a serious relationship before and, perhaps, still hasn't been on a date outside of reality TV.
What happened on Benny's episode of First Dates?
Benny was sent out with a posh woman named Ksenia for his first-ever date. The exchange was a bit of a disaster as the two seemed to have next to nothing in common.
At one point, Benny ordered two glasses of the same wine for his vino-loving partner and asked her which she preferred. When Ksenia declared that they were "two different styles", he laughed in her face and said it was "the same wine".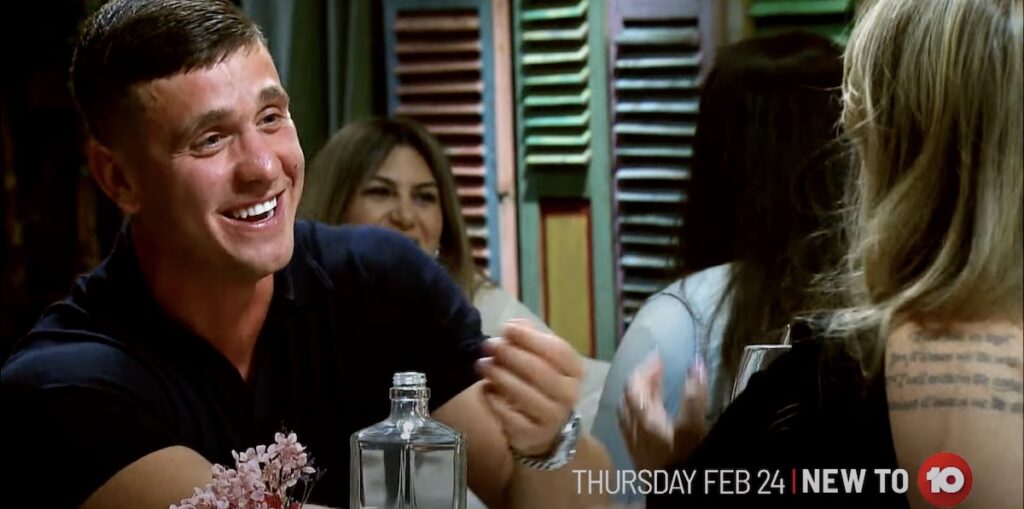 Suffice it to say, Benny and Ksenia, didn't work out.
Where can I watch the episode?
You can watch First Dates season five on 10Play and you can watch a clip of his episode below:
Was Benny successful on FBoy Island?
Benny paired up with New Zealand-born Sophie and he quickly became a front-runner. He made it to her final three picks but was eliminated in episode eight.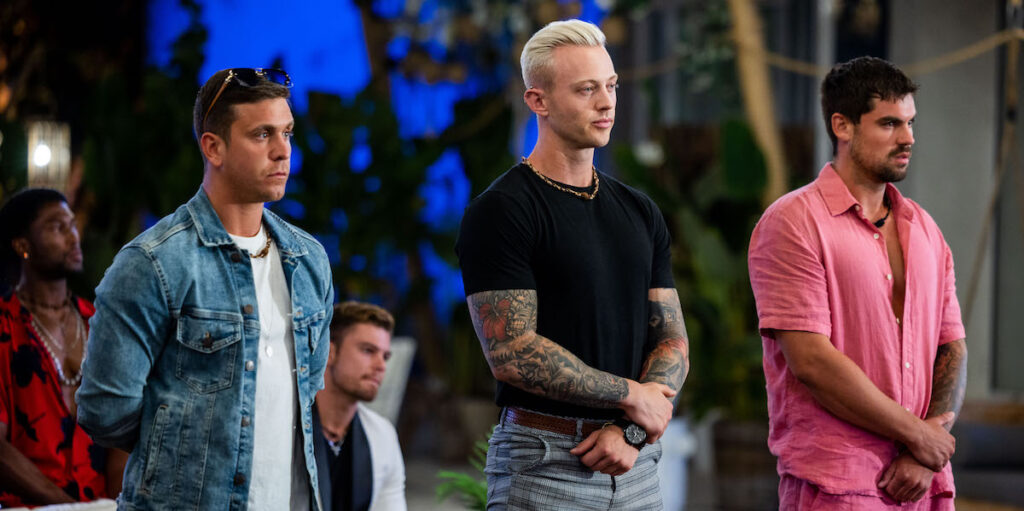 FBoy Island Australia 2023 is streaming now on Binge.
Want to CHATTR with us? Follow us on Instagram and Facebook for more entertainment news.