It's officially Spring – no more hibernating. This means it's time to say goodbye to ordering UberEats on a daily basis and time to join your local F45. Oh, the horror. Does it really have to be the same shitty routine every year where you buy a gym membership and then don't actually go to the gym? Or, what about when you decide to eat healthily but somehow always buy a few sushi rolls on your lunch break because that's a 'healthier alternative' (we all know that rice is sweeter than candy canes on Christmas day). So, what if there was a way to say no to boring and get healthier this Spring with some radical alternative ways? Yep, read further, Susan. Here are five ways to get healthy this season without being a salad muncher. Some of these are just memes, so don't sue us. 
Fuck the gym. Take up yoga.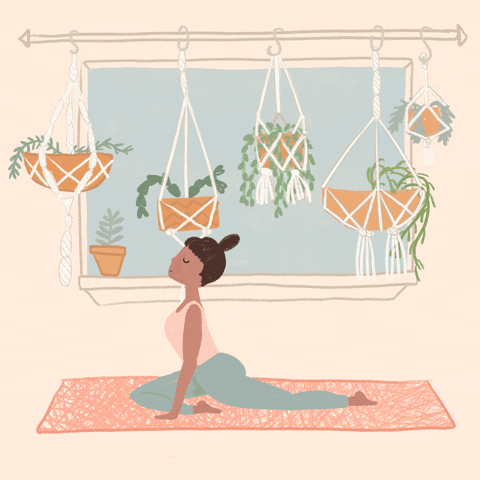 Okay, so technically most gyms offer yoga classes, but anyway. The number of health benefits from practising yoga will make you think twice about saying no to the crazy aunt who wants to teach you the art of 'balance'. It's great for building up your strength and posture, improving your focus, and refining your flexibility (get your mind out of the gutter). My personal favourite benefit of yoga is how it helps to reduce stress and anxiety – something many of us can relate to when we have an exam the next day or don't know how to feed someone's fish when we're house-sitting. 
Drink quinoa vodka for pres 
You're basically drinking salad. Good on you! Look, I'm sure it's better for you than Little Fat Lamb. Quinoa is one of my all-time-favourite health foods – and I'm sure many other Sydney-siders agree. From breakfast bowls to a slew of chocolate snacks, our love for quinoa can't stop, won't stop. And now there's more proof this superfood's star status isn't fading: you can now buy quinoa-based vodka.
What's even more sexy about this alcohol is that it's the first ever spirit made of quinoa, and also the first to be produced using Fair Trade certified ingredients. No one can complain. The vodka is made with organic quinoa grains sourced in the Andean mountains from organic and fair-trade certified farms. You have my vote.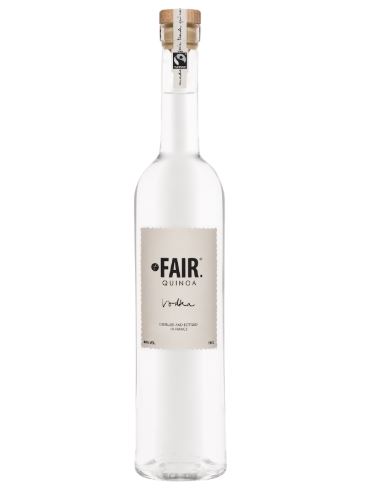 Go clubbing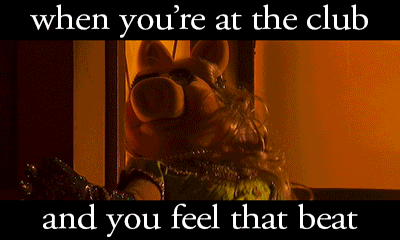 I personally haven't been to a club in a while (*cough* two years) because, well, they suck. I feel like I mostly feel that way because everyone else does. When I did go to clubs, I would dance my ass off. If I had the same energy I had on a Saturday night out with the girls as I do at the gym, I'd be competing in the next WBFF Fitness and Fashion show. I swear when I tear it up on the dance floor I am sweating off my weight. It feels good, you're with your friends, there's loud music so it's not a problem if you don't know the words off-by-heart to Bodak Yellow, and you're making some great (or shit) memories. 
Create a food alphabet
Pick a letter of the alphabet each day and make an ingredient that starts with that letter to feature in all your meals for the day. 'E' could be for eggplant (sorry, I know that debate of liking or hating eggplant is just as deeply divided as pineapple on pizza). 'A' could be an apple; apple in your salads, apple in your porridge. Or, if you want to be fancy and you have a spare hour or two on your hands, you could attempt making a coconut parsnip and apple soup – if that floats your boat. 
Plant some grub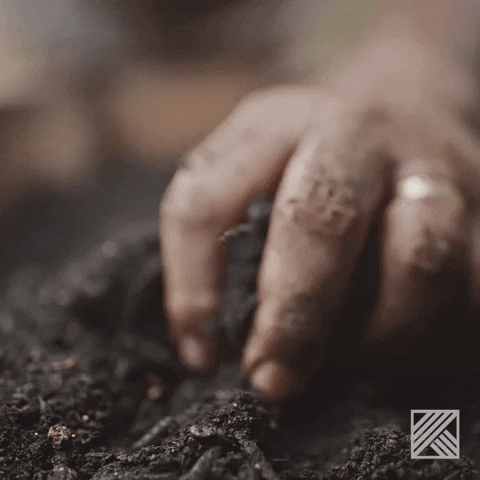 There's nothing better than getting dirty with nature – unless you're Kylie Jenner. Turn the clock back and relive the times where iPads and GoPros were non-existent and spend some time in the garden growing your very own ingredients to use in your meals. It might not sound sexy, but you will feel so proud once you see your first sprout. 
Do you have any interesting ways to keep healthy this Spring? Let us know in the comments below!
Original featured image: Pinterest