Today is world emoji day, and to celebrate, Bumble has shared the top ten emojis that Australians use on their dating profiles. 
When words fail, emoji are there to helps us convey our happiness, joys, woes, struggles. Okay, maybe that's a little deep for emojis, but they certainly do spice up the conversation and help give an indication of tone.
Do you ever think that your passive-aggressive text to your messy housemate leans a bit too much on the aggressive side? Just add a bunch of smiley face emojis and the balance is back. Worried that your genuine "good for you" message sounds a bit sarcastic? Add a whole lot of love heart emojis and it's good to go. And of course, the eggplant and peach emojis are always there for when things get cheeky (pun definitely intended).
Lucille McCart, Bumble Associate Director, PR and Communications, says:
"Like it or not, emojis are part of our digital language. In Australia it is evident that our Bumble community loves emojis – the smiley face, laughing face and winky face are all in the top 10 emojis that appear most often on Bumble profiles. The plane symbol is frequently used to show a love of travel, while the dog emoji holds the number 7 spot – with the cat emoji nowhere to be found! The Australian flag also holds the number three spot, popular with both native Aussies and ex-pats who have settled down here. 

The great thing about emojis is that they can communicate a lot without taking up too much precious space in your bio, especially when it comes to topics like food, sport or animals. A well-placed emoji can also help evolve a conversation – just don't forget to use your words to express yourself as well!"
So what do the top ten emojis say about those who use them for online dating? Read on for my analysis – think of it as the horoscope of emojis. 
Blushing smiley face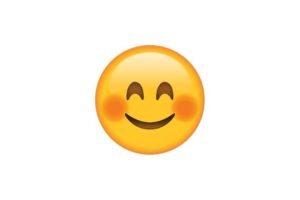 This one is always a winner. It's the easiest way to convey that you're warm, friendly and approachable. You have big wholesome energy and genuine sweetness. 
Female symbol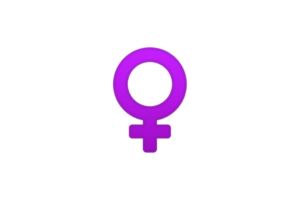 This one indicates that you're female-identifying, or perhaps are looking for those who are.
Australian flag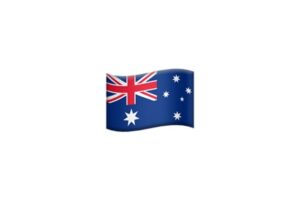 You're an Aussie-ocker bloke or sheila who enjoys the surf, sun and bevvies. Okay, enough of that. If you're on holiday overseas you're probably just looking for locals to match with, and I'm hoping that the little flag will attract the cute French guys.
Male symbol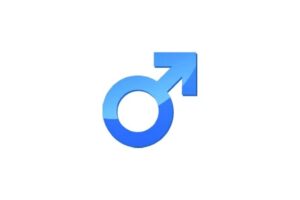 Like with the female symbol, this indicates you're male-identifying or looking for those who are.
Crying laughing face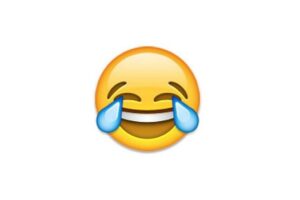 You enjoy a good laugh, whether it's a meme or a practical joke, and you're looking for someone who shares your sense of humour. The crying-laughing emoji is probably your most-used emoji, and you're not afraid of replying with eight of them in a row.
Aeroplane emoji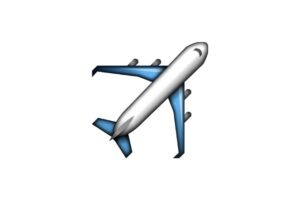 You're a seasoned traveller, and likely have a pin-drop emoji on your Instagram profile indicating which city you're currently a "local" of. Someone who enjoys everything from Machu Picchu climbs to romantic dates at The Louvre is the match for you.
Dog emoji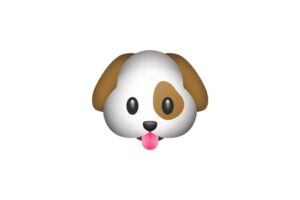 This one's pretty straight forward. You love those doggos and you cannot lie, and you're looking for someone who's going to share that love. Cat owners need not swipe right. 
Winking face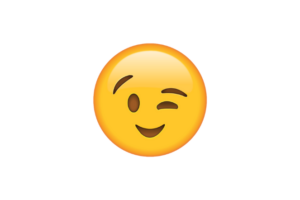 You're playful, don't take life too seriously, and always keen for a cheeky Sunday sipper with the lads or girls. Serious commitment is probably not your thing, but you can't judge from emojis. 
Peace gesture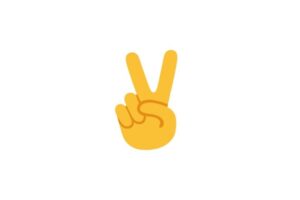 Good vibes are your religion, and you're probably practising the law of attraction to find your perfect match. You love a festival or two, and will definitely take your date once COVID is over. 
Love heart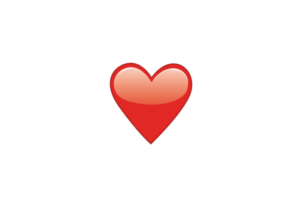 You wear your heart on your sleeve and aren't afraid to show it. You might be looking for something a bit more serious. A romantic dinner and long walk on the beach (socially distanced of course) is your perfect date.
What emojis do you use on your dating apps, and what do you think they say about you? Let us know in the comments!