With just three weeks left until Christmas, all of us who have left the shopping spree of the year to the last moments are in stress mode. Whether you're stuck for ideas for your boyfriend, your mum, your best mate, or your dog, we've got you covered. Here are some quirky Christmas gifts to buy your special someone:
Edible coal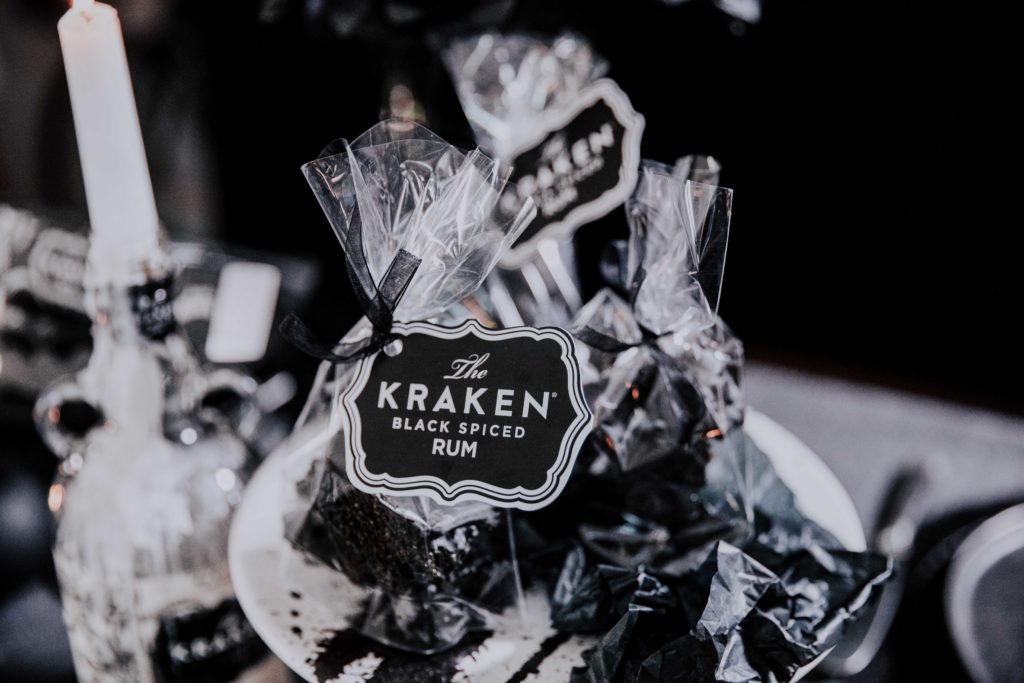 Celebrity baker, Katherine Sabbath, is renowned for her unique style, which has now been perfectly paired with the unconventional spirit that is Kraken Black Spiced Rum—famous for its distinctive flavour, imported from the Caribbean and carefully blended with a range of spices. The Kraken Black Spiced Rum is bold, rich and black, but this time not so smooth – introducing a coal-inspired crunch crafted for your not-so-loved-ones this Christmas. Who knew dark, edible coal would be the latest Christmas treat trend? 
To get your hands on The Kraken's Christmas Coal baked by Katherine Sabbath, keep one eye open for the 12 days of Christmas social giveaway and nominate a friend who is not so deserving. The beast will be giving hunters the chance to get their hands on the deliciously-dark 'edible coal' via Facebook @TheKrakenRumAU.
For who? Your frenemy!
Kit Kat Jewellery Box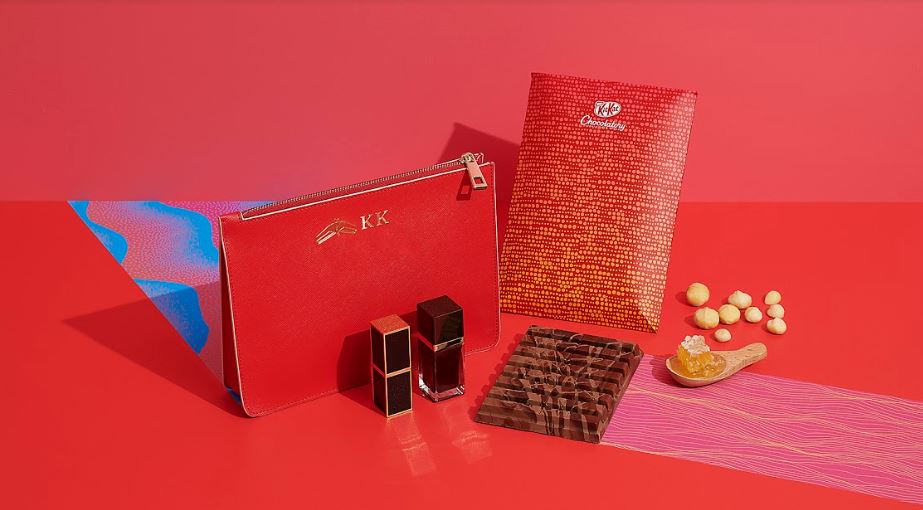 Fashion and chocolate lovers across Australia (so pretty much everyone) can enjoy another sweet surprise this Christmas – and this time, it isn't coal. The unexpected collaboration between KitKat Chocolatory and The Daily Edited (TDE) have created three limited release luxury accessories – TDE x KitKat Chocolatory Jewellery Box, Pouch and Card Holder. All three accessories can be embossed with up to four initials and a new, exclusive KitKat emoji – a sweet design of the signature KitKat snap. Too cute!
For who? Your lover.
Pawfie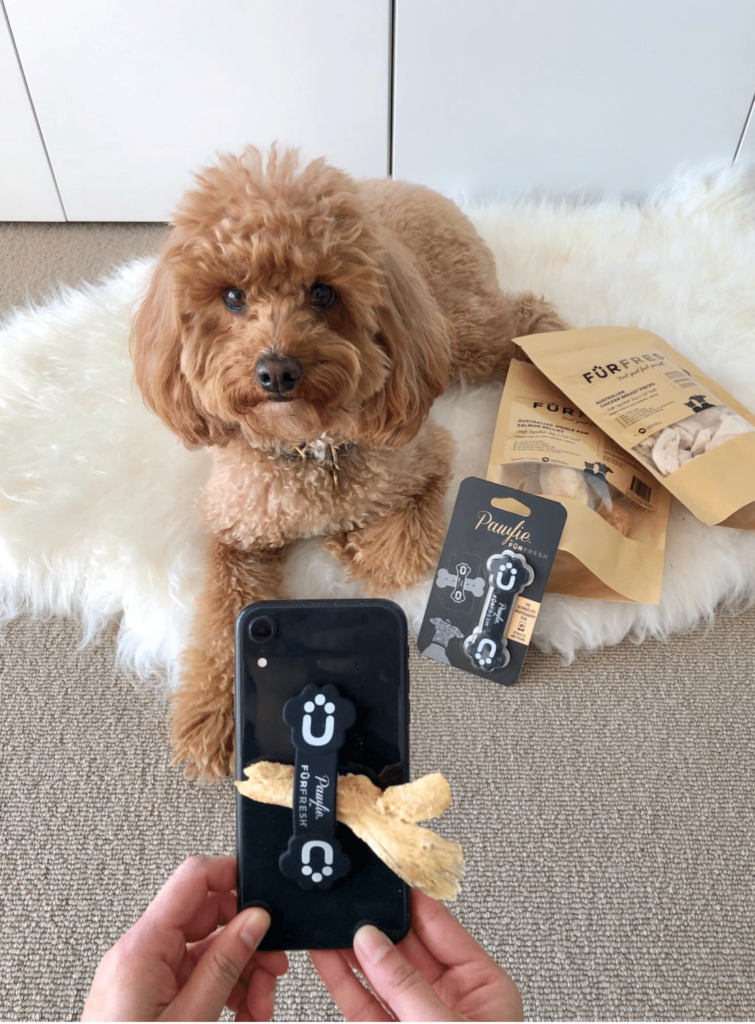 Someone ridiculously genius came up with the simple idea called The Pawfie, which was born out of the pure frustration of trying to capture the perfect selfie or picture of dogs. Thanks to this new invention, gone are the days of having to balance a treat above your phone or give a voice command while somehow trying to push the button while getting the perfect pic of your pooch. Now little Barney the beagle can finally look at the right spot for their close up!
For who? Um, the dog …
Hot Guys & Dogs Calendar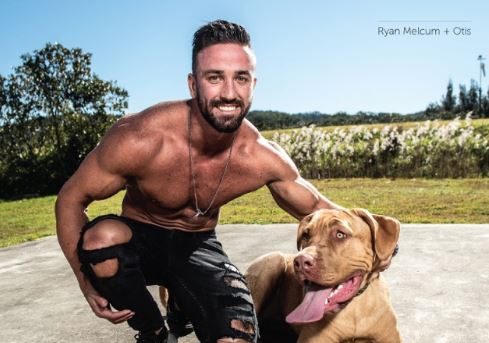 Ladies, we can now feast our eyes on our two favourite things in the world – puppies and Channing Tatum look-a-likes. This calendar was shot by Men's Health photographer Jason Lee and it features Australia's top personal trainers and rescue dogs from the Central Coast Animal Care Facility. 
For who? Mum, lol.
Ugly Xmas Rashie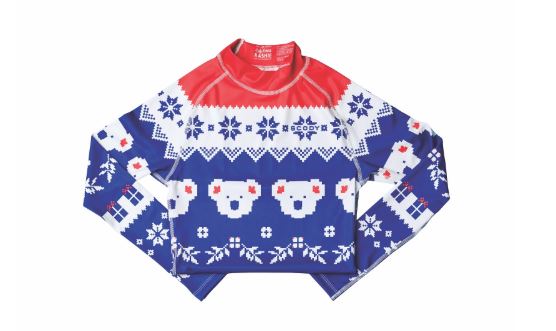 The ugly Christmas rashies come in female and male adult and child sizes, boasting a new design each year. Keeping it truly Aussie, the brand has revealed new designs including prints of lorikeets and koalas. With proceeds going directly to The Cancer Council, as well as promoting sun safety in Australia, the Ugly Xmas Rashie makes a great stocking stuffer or summer wardrobe essential. You kind of get to be like Bridget Jones in that first scene where she's forced to that hideous sweater at her family gathering. 
For who? Dad. 
Alcoholic Candle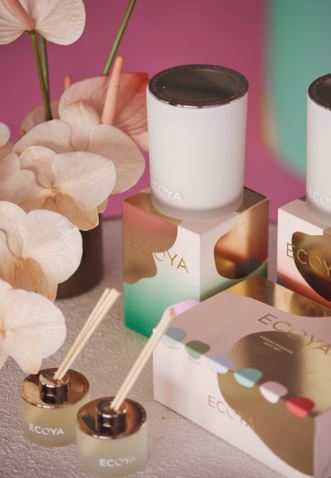 This year, Ecoya drank the kool-aid and released a delicious alcoholic candle that smells so much better than a vodka raspberry from the local pub. It's wild strawberry frosé scented and it's goddamn heavenly. But no, you can't get drunk off sniffing it. You'll need to get your own frosé for that. Did I mention it also comes as a diffuser?
For who? Your bestie. 
Cheeky Christmas mugs
Vistaprint has a sale on personalised mugs, Christmas cards, prints, you name it! And because they're personalised, you can get whatever the hell you want on them. Why not crop your best mate's head to Kimmy K's bootylicious body? Or how about your favourite duck selfie with your sister from 2007? Whatever message or photo you want, it will be on that mug.
For who? Your brother. Punk the punk master.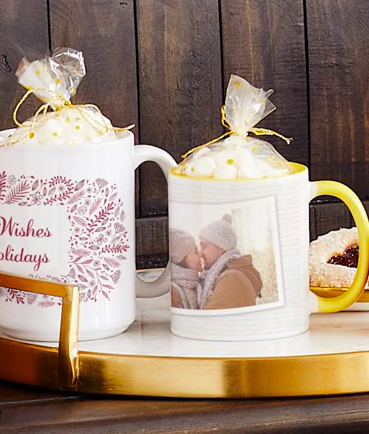 Lush's Christmas Collection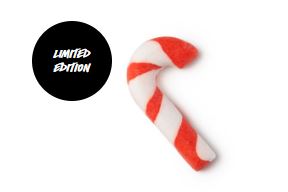 You can never go wrong with Lush! The Christmas collection is just too cute. There's an array of reindeer, mini Santas, baubles, snowmen waiting to join you in the tub; the list goes on and on, and it'll be hard to choose just a few! 
For who? Yourself (with a bottle of bubbles and your favourite Netflix show).
Krazy kool kaftans by Katherine Kelly Lang (a.k.a. Brooke from
Bold and The Beautiful
)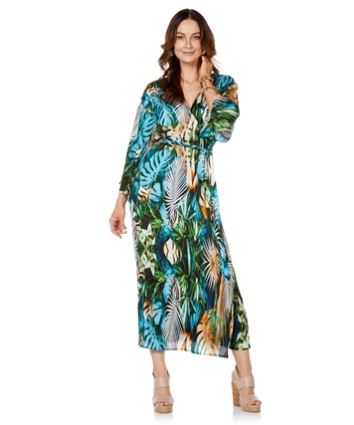 Hollywood starlet Katherine Kelly Lang has created an awesome range of kaftans for her Kelly's Kloset brand. The celebrity/fashion designer told Chattr:
"It's my style, it's where I came from. My mum was very much a hippy in the 60s and 70s. I just fell in love with the style, the colours, the freedom. The boho-chic style is very trendy right now too. The material we use breathes really well, it's soft; any natural fibre is amazing."
For who? That mate of yours who can't get enough of the beach.
The Gift of Surfing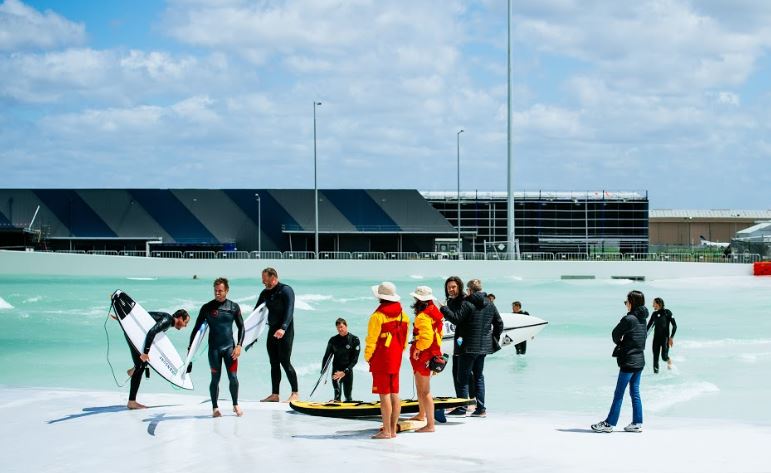 URBNSURF Melbourne has released "multipacks" of surf sessions and surf lessons, along with gift cards to suit all Christmas budgets. "Following the first waves at Australia's first surf park being ridden by members of Team Australia – including surfing royalty Sally Fitzgibbons and Julian Wilson – alongside Hollywood star Chris Hemsworth earlier in November, URBNSURF Melbourne is gearing up for its opening to the public in January 2020. For the first time, Victorians and visitors to Melbourne will be able to learn to surf in a safe, controlled environment, and surf perfect, ocean-like waves, just minutes from Melbourne Airport and a short drive from the CBD," said URBNSURF Melbourne. 
For who? Your favourite little cousin.
Do you have any fun, quirky Christmas gift ideas to share? Drop them in the comments below!