Keanu Reeves is something of a pop-culture icon – famous for being Keanu Reeves, rather than for any particular film. This is surprising considering Reeves' well-known desire for privacy.
He's not on any social media platforms and you hardly read about him in any tabloids or celebrity gossip sites.
But 2019 has become the year of Keanu Reeves – a 'Keanussance' if you will. From appearances on late-night talk shows and an appearance at video game expo E3 and an adorable puppy-filled interview with Buzzfeed, Keanu Reeves is everywhere. And the internet loves it. So much so that a petition to have Reeves named Time Magazine's 'Person of the Year' has already garnered over 155,000 signatures.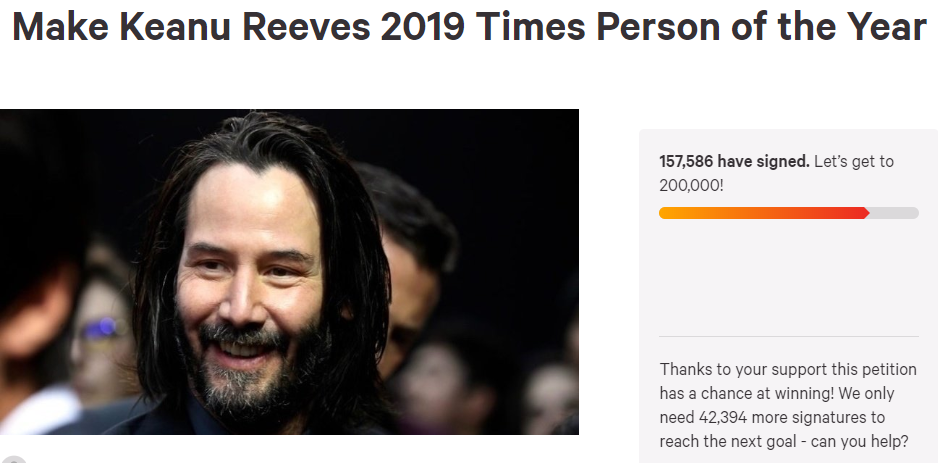 But Keanu Reeves has always been awesome, so why is it only now that the internet is obsessed with him?
Keanu Reeves was born in 1964 in Lebanon to an English mother and a Chinese-Hawaiian-Portuguese father. Although a naturalised Canadian, Reeves has lived in Hawaii, NYC and Sydney, Australia.
A working actor since 1986, Keanu Reeves has played some of the most iconic characters from the last 30 years – from stoner-rocker Ted in Bill and Ted's Excellent Adventure to 'Chosen One' Neo in the early 2000s cyberpunk cult classic The Matrix and most recently, the assassin-turned-husband-turned-assassin John Wick in the eponymous film from 2014.
So, we must ask the question: why, after a stellar three-decade career, are we only now paying attention to Keanu Reeves?
The first part of the answer is that he is simply having a really good year.
Between a new John Wick film, a role in Toy Story 4 as the voice of Duke Caboom, a cameo in upcoming video game Cyberpunk 2077, a cameo in Asian-American romcom Always Be My Maybe and a long-overdue sequel to the first two Bill and Ted films, Keanu Reeves has emerged from a spate of B-grade films to grace our screens once again.
So with all the awesome stuff he's putting out this year, it was perhaps inevitable that we'd see a lot of Reeves in the media.
But of course, that's not the end of the story. Our collective (and apparently newfound) love for the 'Nu is drawn from a much deeper source than the simple fact that he's in a lot of movies.
Perhaps what is truly driving the internet's obsession with Reeves is the fact he's a genuinely nice guy.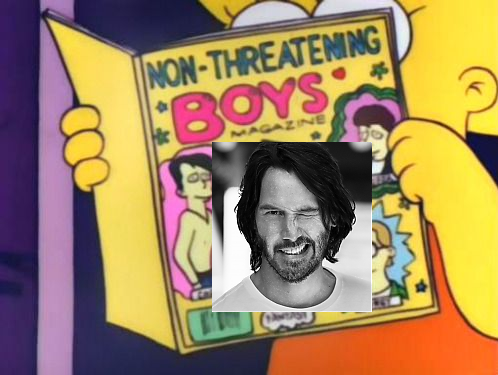 Keanu Reeves' humility and generosity are well-known. He's supported numerous charities over the years, from PETA to the SickKids Foundation and Stand Up To Cancer (a cause close to his heart as his sister has fought leukaemia for years). But one of the most incredible displays of the actor's generosity comes from way back in the early 2000s when, in a desire to honour the Matrix's stunt, costume design and special effects teams, Reeves bought Harley-Davidson motorcycles for each member of the stunt team and gave each member of the costume design and special effects teams $1 million each.
In a 2003 interview with Hello magazine, Reeves was quoted as saying, "Money is the last thing I think about. I could live on what I have already made for the next few centuries."
Clearly, Reeves has been a sweetheart for years. But there is something to be said for the fact that we are, culturally, in a very strange time right now.
Ever since the #MeToo movement started gaining momentum in late 2017, Hollywood's leading men have had to reckon with their own past (and sometimes present) mistakes and inappropriate behaviour as well as those of their friends, peers and colleagues.
Leading man after leading man fell in the wake of #MeToo. It seemed like there was hardly a man in Hollywood who hadn't committed some form of misconduct against women and men around them; from Harvey Weinstein to Kevin Spacey to Aziz Ansari to Louis C.K. to Jeremy Piven. Of course, there were a number of women accused of sexual misconduct as well, including Asia Argento, Allison Mack and Melanie Martinez. But, overwhelmingly, it seemed like there wasn't a male star left in Hollywood who hadn't been accused.
And then Keanu Reeves steps back into the spotlight as a 'cool breeze from over the mountains' (the meaning of 'Keanu' in Hawaiian).
Whether he's giving up his seat on the subway to a woman with a heavy bag, or the endless stories of his generosity and philanthropy – Keanu Reeves seems to be a genuinely kind and respectful dude. And with so many stories of so many actors being exposed as creepy and predatory, it is a relief that all of the stories surrounding Reeves are so overwhelmingly positive.
As a recent example of his respectfulness towards women, fans on Twitter noticed that the actor never touches female fans in photos, instead doing 'hover hands'.  And while some fans joked that Reeves is "taking no chances" with a #MeToo-esque scandal, it rather highlights Reeves' respect for boundaries, at a time when this seems to be a trait that is in short supply in Hollywood.
Keanu Reeves exemplifies positive masculinity – kindness, the strength of character and conviction, helping people with his wealth instead of hoarding it, and showing respect to women – unlike so many of his peers who have felt it within their rights to violate boundaries and show arrogant disdain for others.
Right now, we all need a man like Keanu Reeves – someone to admire and to look up to. Someone who feels safe. Someone we could see as the centrefold for Lisa Simpson's favourite magazine, Non-Threatening Boys.
So, for however long it lasts, we are here for all the Keanu love.