Choose life. Choose a job. Choose a career. Choose a family.
Twenty years ago, the world was first introduced to Danny Boyle's British black comedy Trainspotting. Now, a new generation will have a chance to share in the cult classics' hype when its sequel Trainspotting 2 is released.
Based on Scottish writer Irvine Welsh's novel of the same title, the original film is set in an economically depressed area of Edinburgh during the 1980s and follows a group of heroin addicts and their exploits. Welsh published his own sequel back in 2002 titled Porno, but I can't imagine too many people would want to Google the movie, let alone ask for two tickets to "Porno" at the box office.
So here's the low down of what we know so far:
1. The original cast will reprise their roles
Despite having previously stated "it would be a terrible shame to make a sequel if it wasn't as good," Ewan McGregor, who played the lead role of Mark Renton, will be returning. Robert Carlyle (Begbie), Ewen Bremner (Spud) and Johnny Lee Miller (Sickboy) will also star in the film.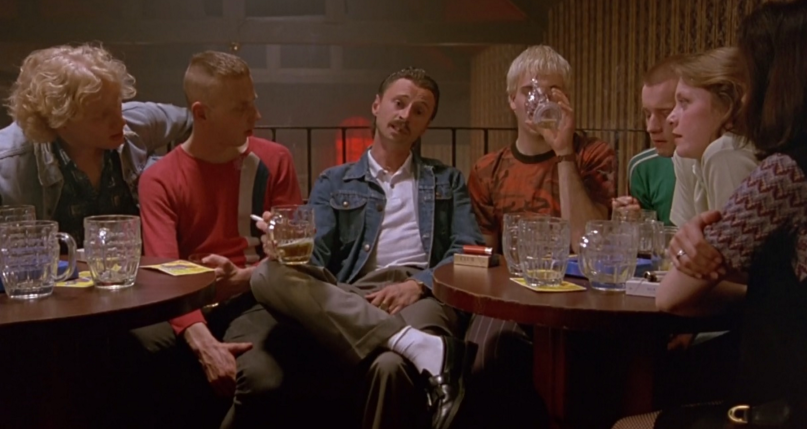 2. The original scriptwriter and creative team are back
John Hodges, who wrote the BAFTA-winning original script, has put pen to paper this time around too. Actor Robert Carlyle spoke to NME last year saying it was the best script he's ever read. Director Danny Boyle (127 Hours, 28 Days Later), producer Andrew Macdonald (Ex Machina, Slumdog Millionaire), Bernard Bellew (Star Wars: The Phantom Menace, Notting Hill) and Christian Colson (Slumdog Millionaire) will also be involved in the film.
3. Trainspotting 2's budget will exceed its predecessors 
Trainspotting had a modest budget of around €1.5 million and earned $72 million at the Box Office in return. The sequel is estimated to be under €15 million.
4. It's loosely based on Welsh's sequel, Porno
The film will be set 20 years later, seeing the main characters cross paths once again. Any further details about the plot are being kept well under wraps, so we're just going to have to play the waiting game.
5. The release date
Filming began in Scotland on May 17 and it's expected to hit cinemas January 27 next year. Check out the film's first teaser trailer below.