Sydney-siders! Are you looking for the best excuse for a fancy night out? The Sydney Opera House has the perfect thrilling opera performance for you, with Puccini's Tosca, a must-see experience. 
The first act opens with a breathtaking scene of a marble-lined cathedral with murals of saints gracing the walls, sculptures and lit candles. Set in 1943, and amidst the Nazi occupation of Rome, the audience is transported through history with beautiful production and costume design and a drama-filled storyline.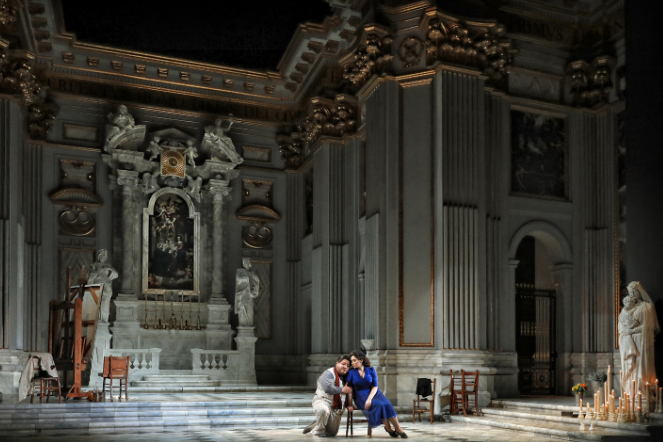 Director John Bell is the visionary behind this critically acclaimed 20th-century production. Bell explains "the era I have chosen is a time close enough for its history and images to stir our memory and our emotions. Tosca is a dark story, but one alleviated by Puccini's glorious music, which celebrates the heroism of those who choose death over loss of liberty."
Filled with passionate love, and an extraordinary heroine at the forefront of the cast lead by Carmen Giannattasio who has been dubbed the "Lady Gaga of Opera". The story portrays the abuses of power in German-occupied Rome as Nazis command the stage surrounding them. Tosca is the heroin who leads the audience (and villain) to believe she will perform sexual acts in order to save her lover.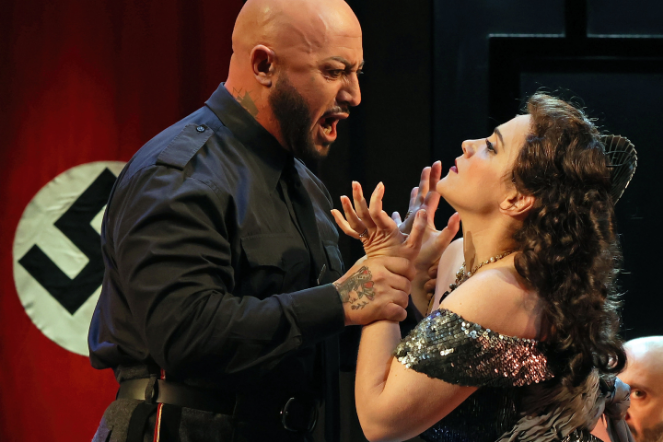 I've been a long time fan of opera, much to my friends and families surprise. As a toddler, I'd stand in front of the TV in my families living room with wide eyes, swaying back and forth staring awestruck by the vocals of opera stars like Andrea Bocelli who would grace the screen. My love for opera only grew with me. So when the opportunity arose for me to attend my first opera at The Sydney Opera house, to say I was excited is an understatement, and Tosca did not disappoint. 
The performances were thrilling, emotional and dramatic paired with chilling voices and magnificent set designs. When the curtain rose on the first act the breathtaking recreation of the Sant'Andrea della Valle by award-winning set designer Michael Scott-Mitchell, you're immediately transported. Propelling the story, from the sheer magnificence of the church to the austerity of Scarpia's (the villain) quarters, and finally to the contrastingly dark oppression of the prison in the final act. Bell's vision and Scott-Mitchell's designs are complemented by the work of costume designer Teresa Negroponte. 
This opera is not one to be missed, and perfect for first-time goers. Experience a truly elevated evening with drinks, hors d'oeuvres, and a reason to dress up and enjoy the splendour Opera Australia has to offer. 
Tosca is now playing at Sydney Opera House 22 February–13 March 2021, get your tickets ($79 fees may apply)  today and don't miss out on a truly magnificent experience. 
Images provided by Opera Australia