Sydney's leading skincare clinic, The Dermal Diary, has expanded and moved to a new and beautiful home in North Sydney.
The beautifully renovated Victorian-style terrace location epitomises the high-end experience of having a treatment at The Dermal Diary. The new bigger location means The Dermal Diary team has recently expanded to bring on three additional therapists to keep up with the incredible demand for The Dermal Diary's formula for care and repair of all things skin.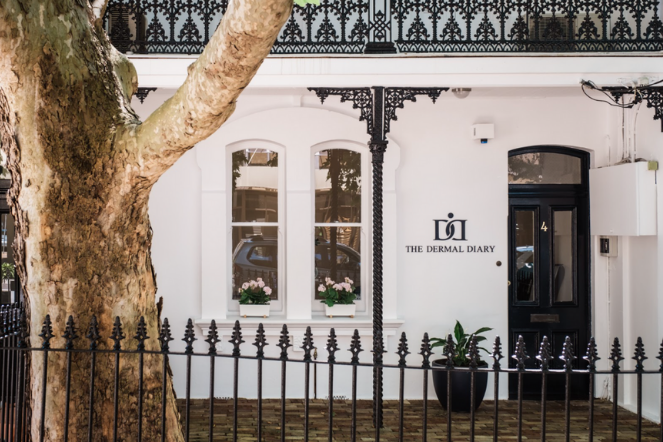 Decked out in The Dermal Diary's signature white and navy throughout the building, this chic new space features four treatment rooms, one of which is dedicated to 'Healite treatments', for those who wish to add a little extra onto their facial. Healite is an incredible clinically-proven LED technology that stimulates collagen and elastin, reduces redness, and treats skin conditions like acne and rosacea – living up to its name of 'Healite'.
With plush navy velvet chairs and luxury treatment beds plus vintage mirrors and exquisite artwork in each room, the space exudes luxury for those wanting to not only be pampered but first and foremost receive genuine expertise and tailored skincare that's synonymous with The Dermal Diary brand and The Dermal Diary's Private Collection skincare range.
Isabella Loneragan, Founder of The Dermal Diary – and one of Australia's best and most experienced skin therapists – said: "After what's been a challenging year for the entire skincare industry, we are so thrilled to have arrived at this point where we can move into a bigger space and bring on new therapists. I can't wait to welcome our clients to the new space so they can experience it for themselves."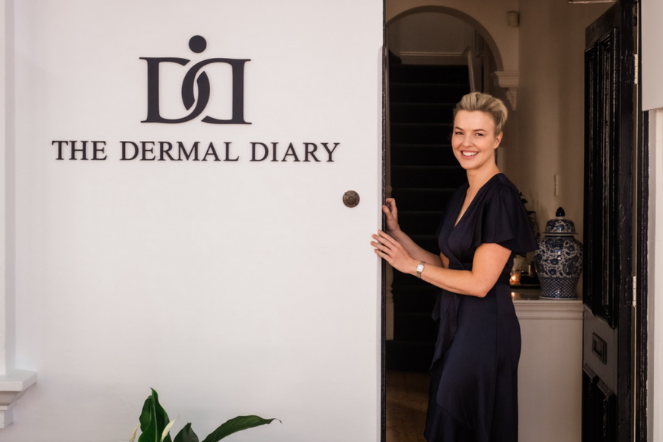 Isabella Loneragan is offering expert acne, rosacea, pigmentation plus cosmetic and anti-ageing treatments. She qualified with an internationally renowned expert, Yakov Gerschovich in Paris in Advanced Facial Sculpture Massage, and the Buccal Massage, which features in The Intrinsic Facial Experience at The Dermal Diary, and is also a favourite of Meghan Markle. Isabella is actually the only therapist in Australia qualified in this technique.
Sydneysiders who are keen for one of The Dermal Diary's facials, but lack time, can book The Bright Facial Experience, which is ideal for those looking for an express brightening and rejuvenating facial. It's essentially a personalised mini facial followed by a Healite treatment. You're on the bed for 30 minutes – perfect for the on-the-go millennial!
Alternatively, 'The Original Facial' is an in-depth understanding of your individual skin condition and needs to ensure each service not only feels luxurious but delivers results you can see. Whether you have Acne, Rosacea, Pigmentation or Premature Aging, this treatment is designed especially for you.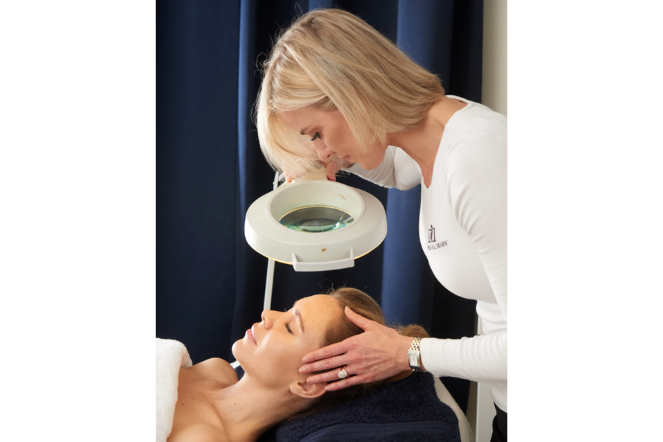 Finally, the two most popular treatments are The Signature Facial and The Intrinsic Facial.  The Signature Facial is tailored to the individual and works to utilise the Sculptural Lifting Technique, part of the expertise gained from Isabella's training in Paris. This technique works on the reduction of emotional tension in the face that results in sagging, enabling the muscles to be worked and lifted throughout the facial. Galvanic infusion technology is also applied in the signature enabling the penetration of serums into the skin maximising results. 
Photos supplied.