No matter where you travel, the need for caffeine will follow and a unique, local coffee house scene is just waiting to be discovered. Japanese cafés will open far later in the day than expected. Café culture is more of an afternoon activity rather than an early morning necessity.  Others stay open far into the night. Despite the canned coffee in vending machines on every corner, Japanese people still have a strong sense of pride in their coffee options.
Here are some of the best coffee destinations across Tokyo, Kyoto and Osaka:
Tokyo 
Book Lab Tokyo
With light, wooden bookshelves, clean white walls and a tiny nook for the barista, Book Lab Tokyo is a world away from the bustling and colourful Shibuya streets. Located in an assuming office building, this coffeehouse/bookstore allows locals (and the tourists who happen to stumble across it) to chill out with a cappuccino and a book late into the night, whether you purchase or borrow it.  If you can't read Japanese, they also have a wide selection of travel books and magazines to potter through.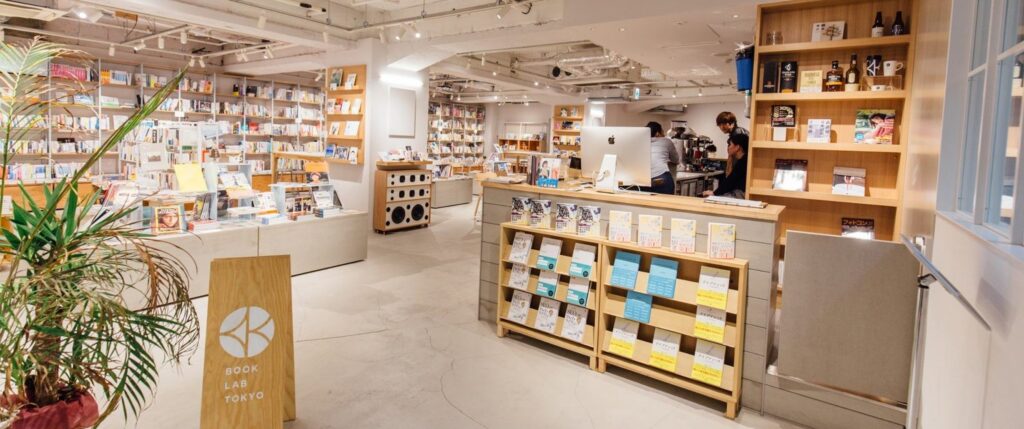 Image Source: Book Lab
Shibuya Starbucks
While Starbucks is not exactly a local venue, the view is one of a kind. If you're ever going to go to a coffee chain while in Japan, head to Shibuya's Starbucks for a clear view of the world renowned 'Shibuya Scramble.' Like everything else in Japan, the Starbucks flavours are taken to the next level and frequently offer Japan-only seasonal drinks. From Cherry Pie Frappuccino's (complete with a crust on top) to Sakura (cherry blossom) lattes in Spring, there is always a unique flavour combination to try out.
Wired Café Shibuya
If Starbucks isn't your thing, head to the top floor of the same building for Wired Café. Although you don't get the views, this 'hipster' café and bar has walls lined with books, magazines and stationary.  Grab a drink and flip through a J-fashion mag to keep up with the latest trends.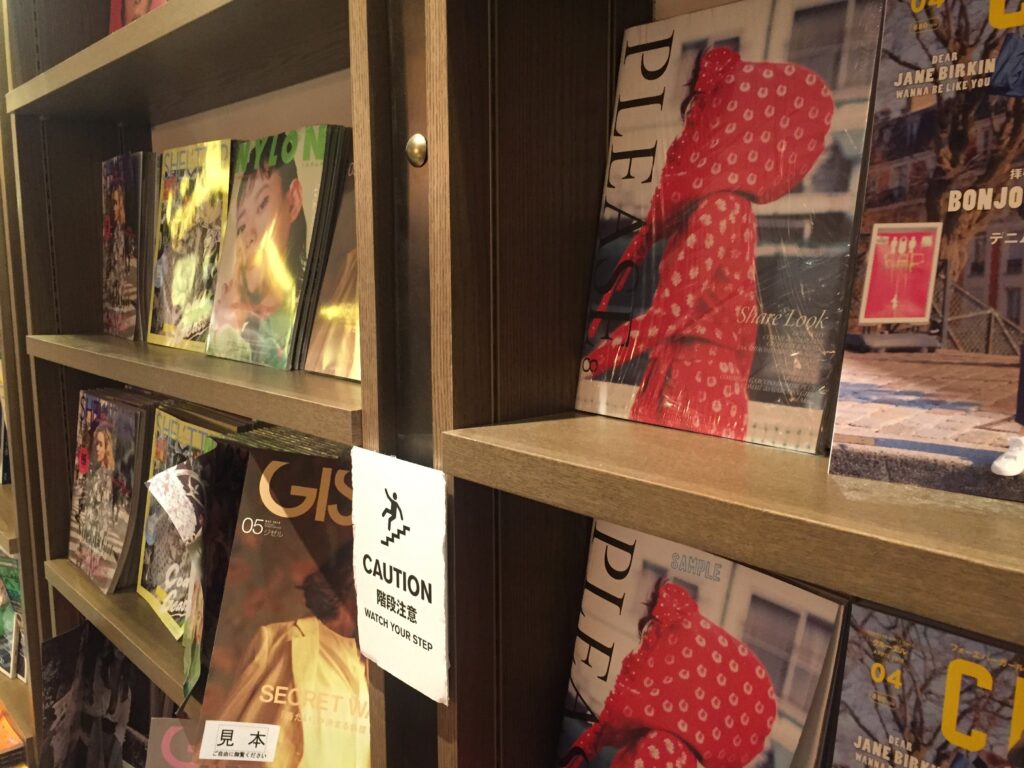 Image Source: Jessamy Tredinnick
Bonjour Records
With locations in Daikanyama and Shinjuku, this store has it all: cool music, their own clothing line and a damn good iced coffee. Check out the Daikanyama location if you like wandering through small boutiques and pretty neighbourhoods, or head to Shinjuku for ultimate Tokyo-style overload of the senses.
Nana's Green Tea
Tokyo Skytree is known for its panoramic city sights, but the locals aren't there for the views. The Skytree Tower sits directly on a small shopping mall, where you can get your Pokemon Centre or Disney Store fix, as well as a genuine green tea/matcha experience. If you're not keen on a coffee, check out Nana's Green Tea for a huge range of matcha lattes, ice creams and food options.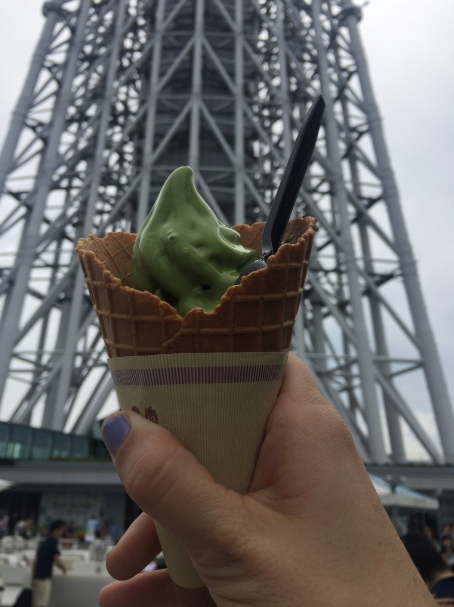 Image Source: Jessamy Tredinnick
Burn Side Street Café
While this awesome café provides indie vibes and awesome coffee, it also provides an insanely full breakfast option (which will probably last you through to lunch). Check out the Burn Side Street Café for Japan's infamous jiggly, extremely puffy pancakes, including unique alternatives like French toast, tiramisu or blueberry flavoured pancakes.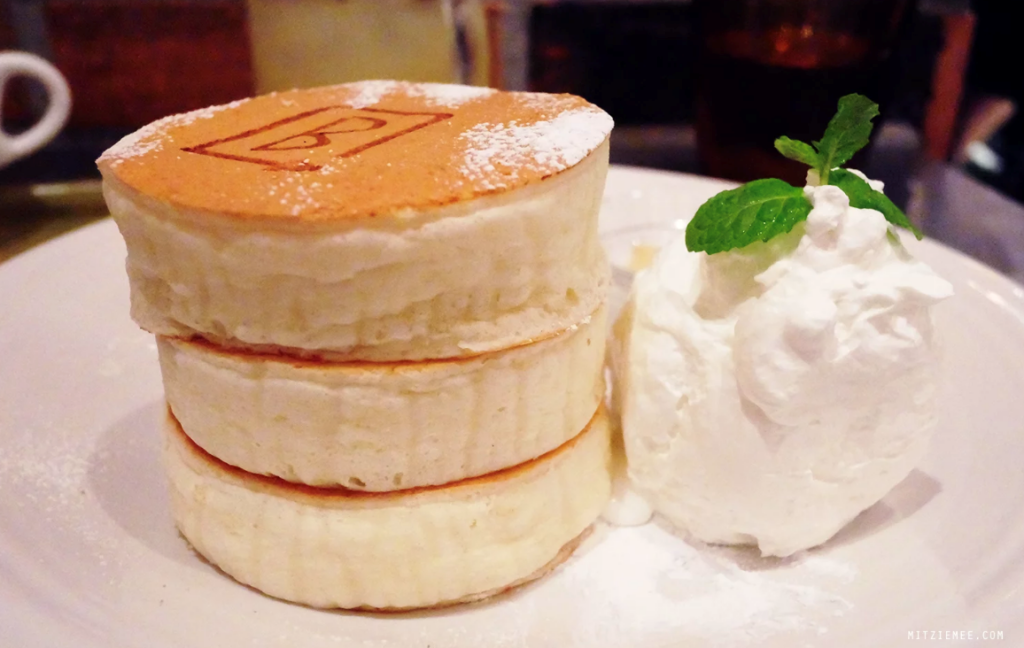 Image Source: Mitziemee
Kyoto 
% Arabica Kyoto Arashiyama
These local legends are said to make  some of the best coffee in Japan, delivering Instagram-worthy coffee cups, but often extremely long lines. If you're craving a flat white, a rarity in Japan, this is the place to go. Hang around in the area to see tons of temples and shrines, a bamboo forest and come  face-to-face with wild macaque monkeys.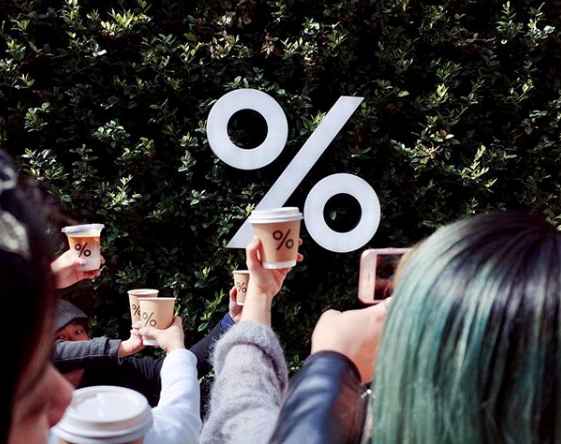 Image Source: Arabica Coffee Instagram
La Madrague Café
With a crowd of bicycles out the front and 1960s film posters plastering the walls, this café gives you a taste of the true local vibe of Kyoto. The city operates through main streets for tourists, side streets for locals, with tiny cafes, homes and boutiques hidden away down the multitude of alleys. Head to La Madrague for a break from the heat and an iced coffee in summer, or a snuggly spot on one of their assorted cozy chairs during the colder seasons.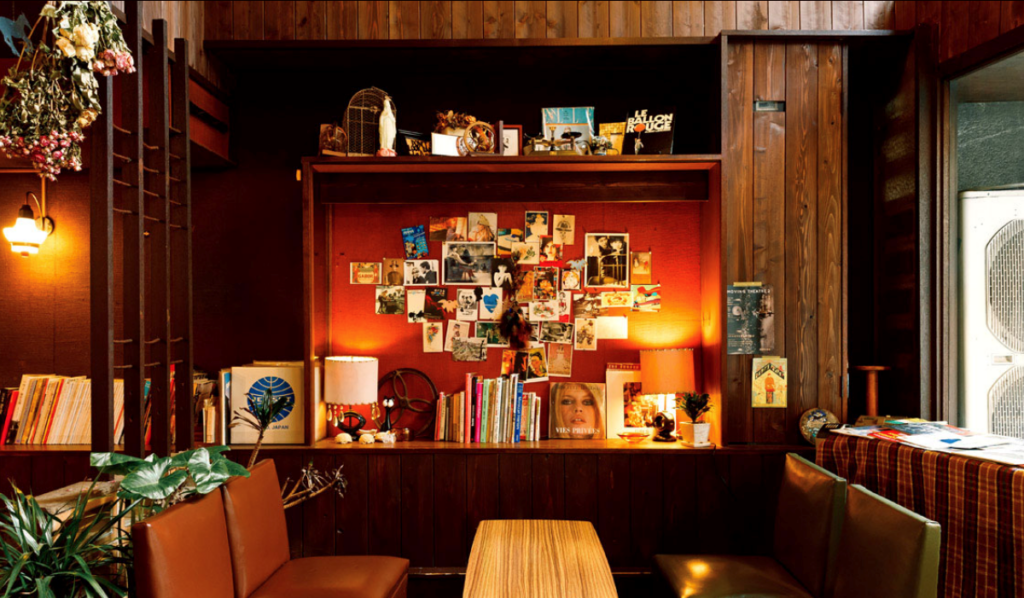 Image Source: La Madrague
Kiln Coffee
Just outside Kyoto's entertainment/club district lies Kiln, a small café with a range of unique sweet treats and floor to ceiling windows that look over a canal: perfect for people watching. The coffee comes with a selection of dried fruits and a bite-sized portion of one of their desserts, which will definitely entice you to get the full size, if the menu hasn't done so already.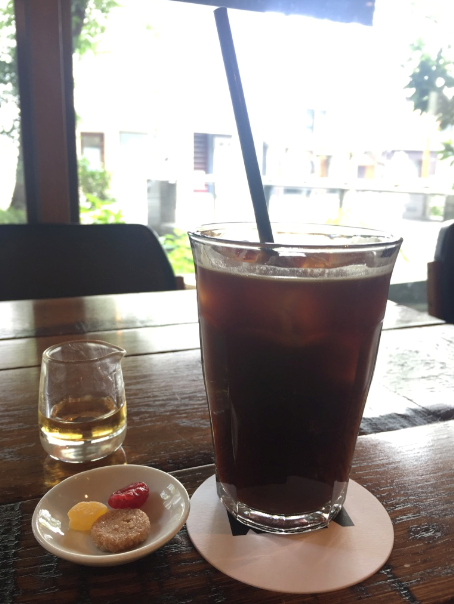 Image Source: Jessamy Tredinnick
Osaka
Brooklyn Brewing Co.
Located on the riverside of Kitahama, Brookyn Brewing Co. genuinely looks like it's been plucked straight out of NYC. The coffeehouse shares its space with a florist and has a beautiful deck for you to lounge in the sun during summer and floor to ceiling windows for the chilly winter days. Check out their cinnamon rolls for breakfast before wandering to Osaka Castle.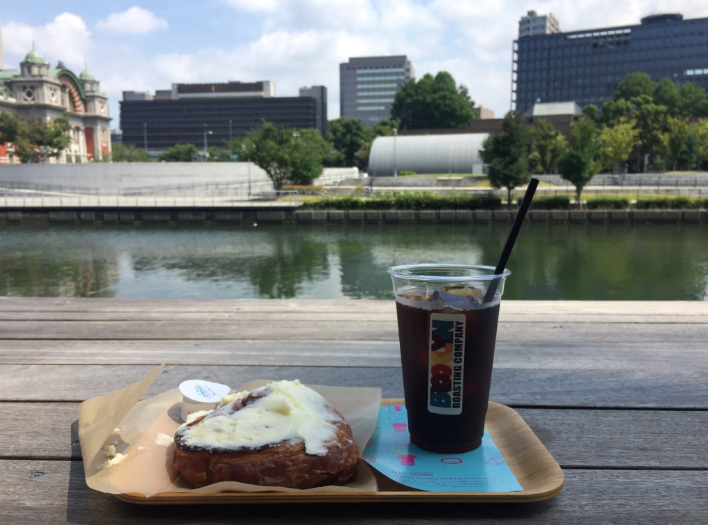 Image Source: Jessamy Tredinnick
Biotop
 Wander through the über cool Orange Street until you come across the botanical wonderland of Biotop. Depending on your mood, stay on the ground level for a quick cappuccino, or head up the stairs to the rooftop bar and café.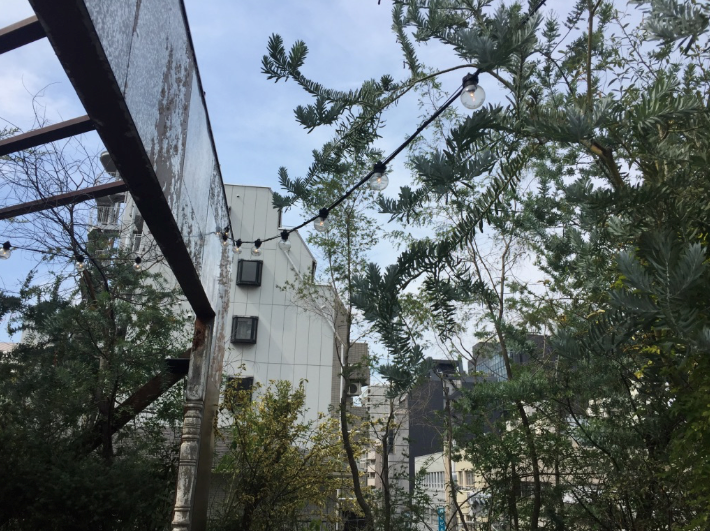 Image Source: Jessamy Tredinnick
Giracha Coffee
Japanese culture basically specialises in effortlessly merging strange combinations, but they're (usually) so good you question how nobody came up with it earlier. Giracha Coffee near Orange Street and Shinsaibashi is no different: a concoction of street cyclist culture and a damn fine cup of joe. The coffee shop within a bicycle store is easy to miss. A small café is nestled into the corner of the boutique. The staff are super chill and the tiny window sitting area is a great place to people-watch in a local environment. Try sitting on one of their vintage bicycle seats while having your drink, although your butt may not last long.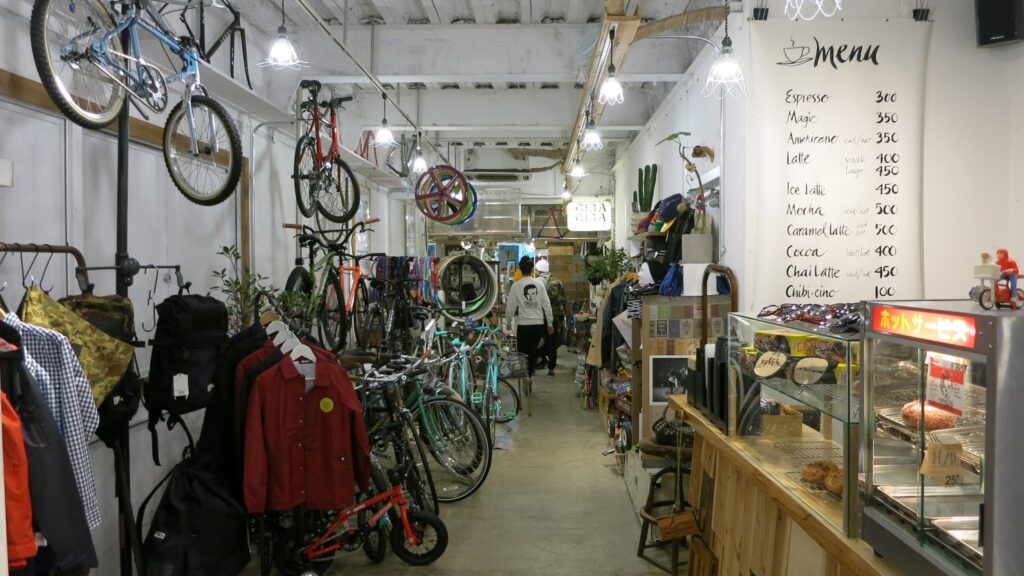 Image Source: Sprudge
Pablo
Imagine if you mixed a gloriously creamy cheesecake with a custard tart, otherwise known as Pablo's cheese tarts. The 'hole-in-the-wall' style stores are hugely popular amongst locals and tourists alike, so they are scattered all around Osaka. Some of the main locations have a separate dining area, with an amazing range of drinks to go with your melty, sweet pastry. Check out the Hep-5 location for a smaller eat-in area before you shop up a storm, or hit up the Dotonbori store for a premium dining experience.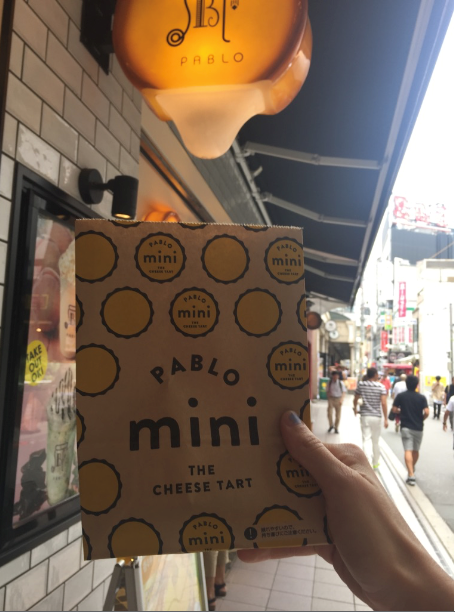 Image Source: Jessamy Tredinnick
One of the biggest takeaways from the Japanese café scene is don't be afraid to try new things, both flavours and experiences. Lots of cool cafes are down semi-dodgy looking stairways or randomly on the seventh floor of an office building. Get exploring and see what gems you can find!