That's So Raven was a TV show on Disney Channel about a teenage girl who happened to be psychic. Starring Raven-Symone, the show usually would follow a similar line of progression – Raven would have a vision, and she would do everything in her power to either stop or make her visions come true, usually turning her life upside down in the process.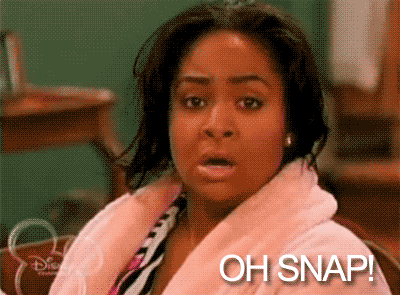 And now, because apparently we're incapable of thinking of new ideas and concepts for television anymore, this beloved show from many people's childhoods is getting a spin-off about her adult life.
The spin-off is called Raven's Home and will feature both Symone and her best friend on the original series, Chelsea, who was played by Anneliese Van Der Pol. The character was a kind hearted ditz, but Raven loved her all the same. As did her many fans.
Anyway, the new show will focus on the pairs' adult adventures as they're both now divorced single mothers who want to raise their children in the same house. What could possibly go wrong?
Gary Marsh, who is the president and chief creative officer of Disney, was clearly very excited about breaking the spinoff news to the world. He said in a statement:
"There is only one Raven – and for over 25 years, she has blessed audiences around the world with the greatest gift of all – the pure, unadulterated joy of laugh-out-loud funny. After being a part of over 20 different Disney projects, we are thrilled to be bringing Raven home to Disney Channel once again."
That's basically a long winded way of saying 'BABY WE ARE BACK'. Fans of the show from back in the day will hopefully be excited to see their favourite characters get up to crazy adventures. There's no solid release date as of yet for the show, but production in Los Angeles is going to start next month.
Keep your third eye open for it! If you're getting impatient, here's a photo of the new cast to keep you going.