It can be difficult to find the perfect, sustainable gift for our environmentalist friends in a world of fast fashion and single use everything. Clothing, jewellery, beauty products and smart devices — some of the main gifts to get your friend can contribute to global degradation of the environment. What I learned through the years was that looking for a sustainable gift is all about thoughtful, durable items that help lower someone's waste in everyday life.
Even if you don't like any of the ideas on this list, when shopping for your friend it is important to think of ideas that could relieve some of the pressures on your giftee in lowering their own waste. Is your friend a doctor? A mother? An overburdened university student? Living sustainably takes a lot of time and effort, and can often be overwhelming. If you could contribute things that do a lot of the legwork for people it can be a deeply thoughtful and caring. Ethical Consumer is a brilliant site to use if you are ever confused or unsure which brands and products are ethical and sustainable.
If you're one of those people who barely have time to scratch themselves, there is a number of gifts you can purchase on this list. If you are someone who loves to create by hand, there is a range of DIY options available.
Mould and Deckle
Paper production is a huge pollutant. It contributes to water wastage, deforestation, and carbon dioxide and methane production. Proper recycling of paper is important, and you could take it a step further for your friend. A Mould and Deckle is a vital component for making your own recycled paper — everything else your friend should already have! You can either DIY this gift, or purchase it online. Or you could do as I did, and enlist your father to do it for you. Work smarter, not harder, friends.
If you're especially creative you could even make your own recycled paper into a cute notebook.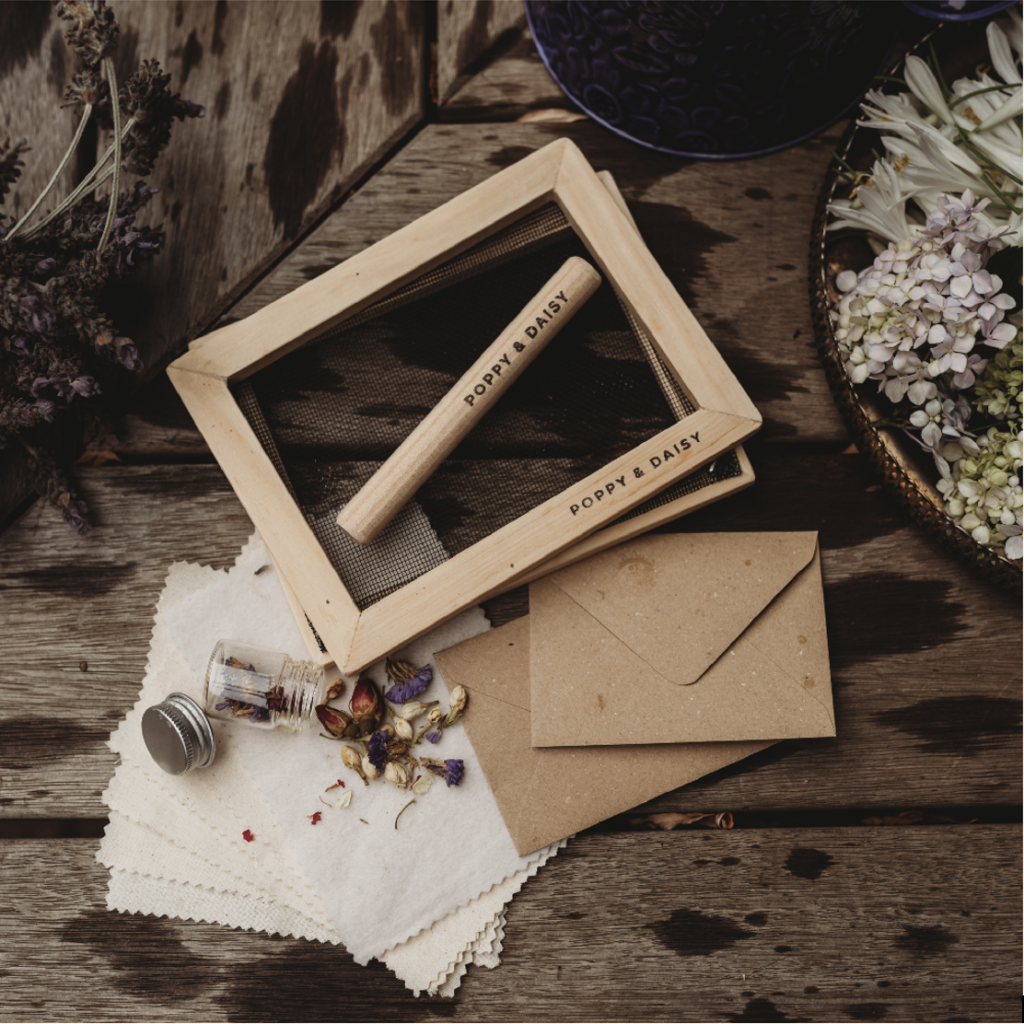 Image Via: Little Nature Players
Preserving Kits
Do you have one of those friends who loves to maintain their own gardens? Or perhaps just loves a good jam-on-toast with tea in the morning? This could be a great gift for those who may wish to create their own jams and lower waste of bought packaging (tins, glassware, etc.) and transport of goods. If you are the one who likes to grow your own berries and fruits, gifting someone homemade jam is such a vintage vibe.
Undeniably a more expensive and time consuming gift, this may be for special occasions only.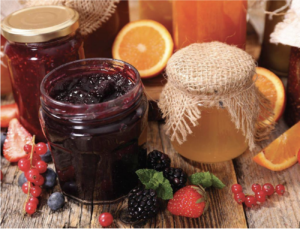 Image Via: Scribd
Reusable Produce Bags
We have largely moved on from plastic bags to carry our groceries home. But there is still the pesky problem of produce bags. Rather than use those store provided, green plastic buggers, how about investing in some reusable products? You can never have enough of these handy bags. You can purchase a range of sizes and materials. Or, for an intrepid individual, you could make them yourself.
Ours are colour coded, and our fridge veggie drawer has never been more organised!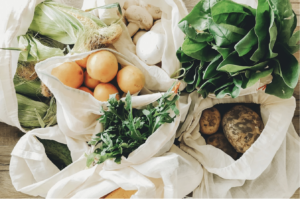 Image Via: Lindsay Miles
Sustainable Sanitary Products
Ahh, sanitary products. We're looking at you, plastic. People menstruate on average for forty years of their life. The steep number of sanitary products used in that time, and the amount of plastic they require, is unsettling. It is definitely worth time and money to investigate, and purchase, alternative products to help out someone in your life who menstruates. There are a range of options available. Some cheeky period undies, a menstrual cup, or reusable pads are all great alternatives.
Check out some blogs, YouTube or article reviews for the best choices!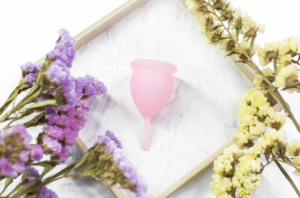 Image Via: Project Vanity
Ethical Underwear
The textile industry is another huge polluter, and one aspect we can often forget to be mindful of is our delicates. Purchasing ethical underwear can often times be expensive and time consuming. It's so much easier to pop down to Kmart or your local Bonds store than it is to spend hours trawling through the internet for costly, sustainable brands. It could be nice to do the research for your friend, and give them an expensive gift for a special occasion.
One of my friend's favourite belongings are her comfortable, sustainable undies. I'm extraordinarily jealous.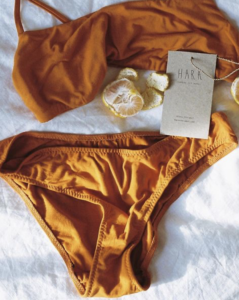 Image Via: Pinterest
Upcycled Furniture
Are you particularly handy? Or perhaps, like me, you have someone in your life (thanks, Dad) who can be convinced to do some refurbishing for you? Some of the best gifts that I have given and received have been little upscylced furniture pieces. My father made me a beautiful desk out of scavenged pieces of wood that I will never have a need to replace. It can be a lot of fun to adventure to your local tip or op-shop, find some old, discarded stuff and give it a good ol' makeover! Perhaps your friend already has a run-down piece in their house they've been contemplating replacing? This could even be a fun day out for the both of you. Think friend-date with wine, paint and laughs?
Check out some guides to upcycling.
Image via: Forbes
The best way to know what to get your friend is to ask them how their sustainable living journey is going. Listen to what they are struggling with, what they have wanted to try in the future, and things that make them anxious. The best gifts are always those that show you have listened and care to remember.
And don't forget about ethical wrapping and packaging! Good luck, and happy gifting.
Top Image Via: Tetiana Shadrina, on Stylist