For many of us the final chapter of the Harry Potter series felt like the end of an era. Philip Pullman, better known for his best-selling series His Dark Materials, has our backs though, announcing he will be continuing the story with a new fantasy trilogy.
The first book, The Book of Dust will be released in October, set 17 years after the last installment. Fans will be happy to note, the narrative will continue on with heroine Lyra Belacqua, featuring two periods of her life – her infancy and ten years after the original series.
And if you were wondering about other well loved characters from the previous novels, never fear because some will be making an appearance too. Along with creations such as the truth telling clocks, Alethiometers, daemons (physical embodiments of human spirits) and the ever frightening totalitarian authority the Magisterium.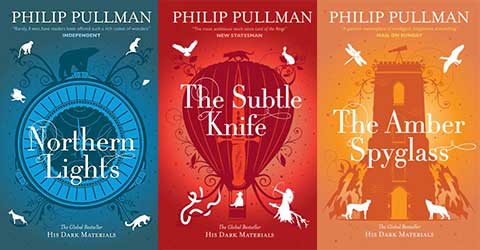 The actual plot for the books has been kept a well guarded secret, but Philip Pullman has opened up about the themes in the first novel.
"At the centre of The Book of Dust is the struggle between a despotic and totalitarian organisation, which wants to stifle speculation and inquiry and those who believe thought and speech should be free," he said.
Pullman has also notably mentioned that rather than a prequel or sequel, the forthcoming trilogy will be an "equel", a different story with a few settings and characters readers will recognise.
The news comes after the announcement that BBC One will be adapting His Dark Materials as a television series. It's slated for release next year with Jack Throne, who was behind the Harry Potter and the Cursed Child stage play, at the helm of the screenplay.
We don't know about you guys, but we're definitely looking forward to reacquainting ourselves with Lyra's world.