In a similar fashion to 'which one is not like the other', for years there has been speculation that the blonde haired, light skinned Khloe was the black sheep of the Kardashian klan. Khloe is the third Kardashian sibling after Kourtney and Kimberley, and before Robert, and her half sisters Kendall and Kylie Jenner. The allegations are that she was not in fact fathered by Robert Kardashian, most famously known for his role as OJ Simpson's defense lawyer in the Nicole Brown Simpson and Ron Goldman murder case, and was a result of an affair Kris (her mother) had.
Jenner has admitted in the past that she had affairs during her marriage with Robert, but maintains that Khloe is Robert's daughter, who passed away in 2003 from oesophageal cancer. So who's the Dad? Well the list of predicted fathers consists of Robert Kardashian, Alex Roldan (Kris' old hairstylist) and, most recently, OJ Simpson.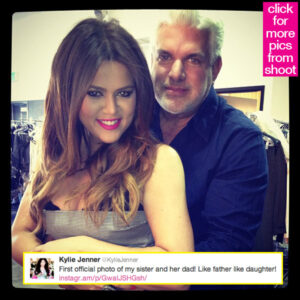 Now, the claims have resurfaced surrounding Khloe and OJ due to a new documentary on OJ's case, The Man Who Saved O.J. Simpson. Simpson's prison guard, Jeffrey Felix, said OJ has agreed to take a paternity test on the condition that Khloe Kardashian has to visit him in prison. The former NFL legend, currently in jail for armed robbery, apparently spoke to prison guard Jeffrey Felix, opening up to him on a range of subjects.
"He wants to talk to her about some other things too, but more importantly, like her, he wants to know if she is his daughter," Felix said.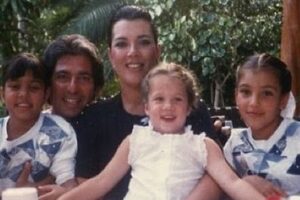 Just looking at baby pictures of Kim, Kourt, Khloe and Rob, you can notice the sheer differences in appearances the siblings have. Stemming from an Armenian background, Robert Kardashian passed down his olive skin, black hair and slim facial features to all of his children, except for Khloe. The toddler grew curly, frizzy hair, had much lighter skin, was much taller, and developed a very different body type to her two sisters and her brother. Not only that, but she also has a much wider nose, and different shaped eyes to the other Kardashian kids. When compared to Sydney Simpson, OJ's daughter, there are insane similarities between the two. Is this just a coincidence? See for yourself below.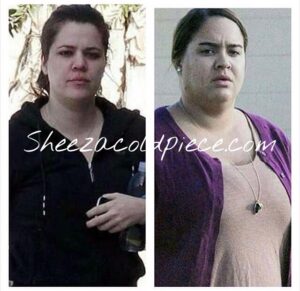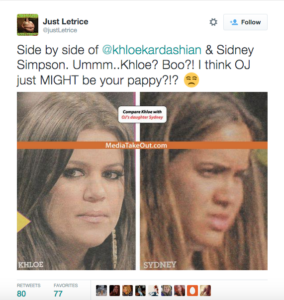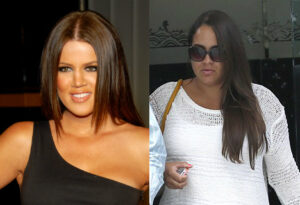 Of course appearance alone means nothing and is not proper evidence of a different father – once a baby is in the oven cooking for nine months who knows how they're going to turn out, or who they're going to pop out looking like. Unfortunately, I'm no expert when it comes to genes, so all that is left is to wait for the DNA results to come in (Jerry, Jerry, Jerry!) I'm excited for this one – and we'll keep you updated!