Australian singer-songwriter Ayla has just dropped her latest EP Let's Talk Monday and the tunes are incredibly hypnotising.
Coming from her first single "Wish I Was" in 2014, Ayla has grown into her identity as an artist and explored the unknown to deliver some breathtaking tracks.
Teaming up with writer Glenn Sarangapany (Birds of Tokyo), producer Sam Cromack (Ball Park Music) and mixer Ian Pritchett (Boo Seeka, Kim Churchill, Angus & Julia Stone), Ayla's sound has expanded and evolved into something magical; she's also revived an old track "Cry Honey, Cry" from six years ago, and breathed it anew.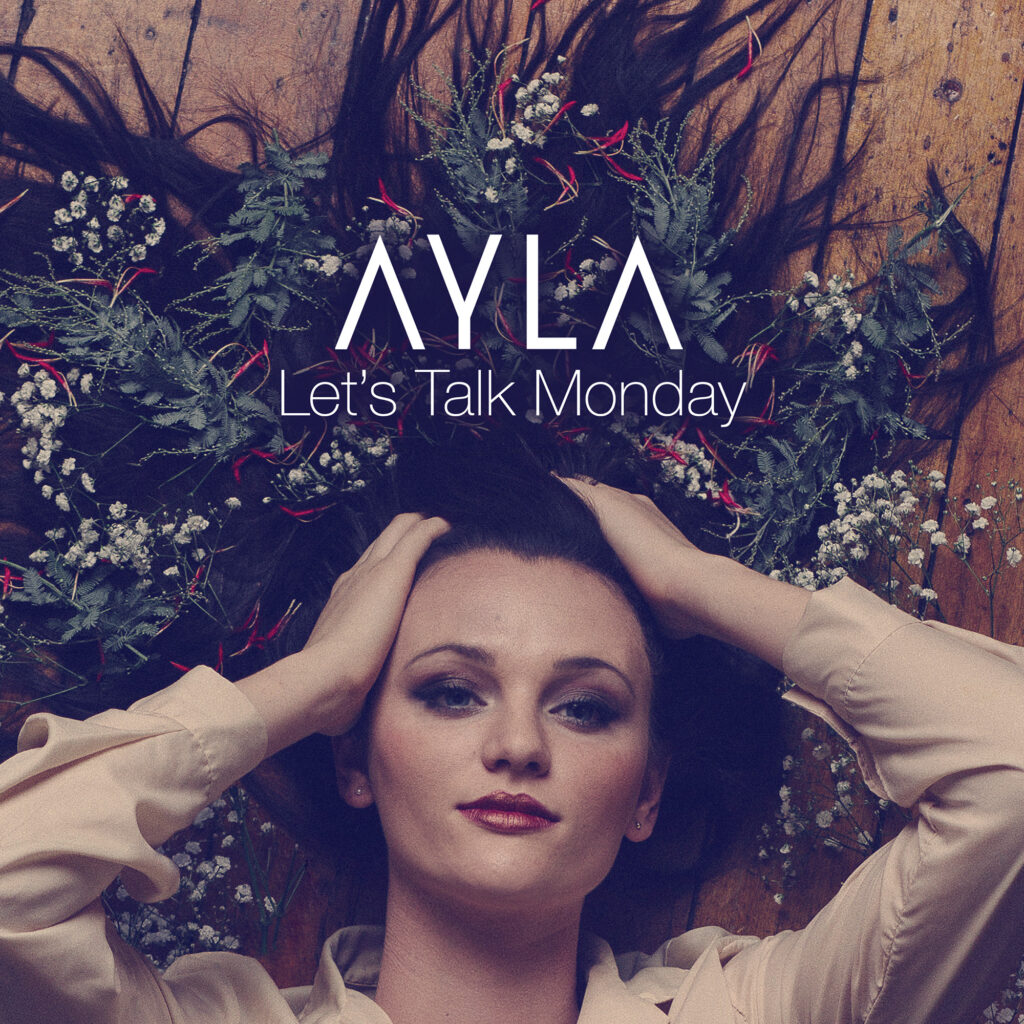 Her sound is reminiscent of Florence and the Machine, and Lana Del Rey. Anecdotal and mesmerising, Let's Talk Monday features six tracks that illustrate a fragmented journey of love, friendship and connection. The familiar "Shallow End" is the perfect opener into Ayla's life, followed by her popular anthem "Like The Other Kids". The next four tracks are previously unreleased and just as much of a banger as the others: "Cry Honey, Cry" will unearth something deep within you; "New Furniture" documents the tugging between friendship and emotional connections; "Porcelain Doll" talks of love and commitment; and "Too Cold For June" is an ode to a winter romance.
Perfect for summer drives to the coast or laying in bed with a warm breeze fluttering in, Ayla's voice will rock you. The EP's lead track, "Porcelain Doll" premiered via Goodnights with Linda on triple j and is Ayla's most matter-of-fact release to date, joining triple j's spot rotation as a soundtrack to summer for many.
You can catch her live in Melbourne and Sydney, teamed up with Jeffe.  Performing her debut single 'WHOEVER YOU LOVE, i'm COOL', Jeffe is one of the only artists to receive a five star review from Richard Kingsmill on triple j Unearthed in 2017.
Dates for shows below:
FRI 19 JAN | THE PENNY BLACK, MELBOURNE VIC
w/ Otious, Magnets and British India DJ's
Free Entry
SAT 20 JAN | OAF GALLERY BAR, SYDNEY NSW
w/ Aikonawena, The Longboys and Rare Finds DJ's
www.moshtix.com.au
More information can be found at AYLALIVE.COM.